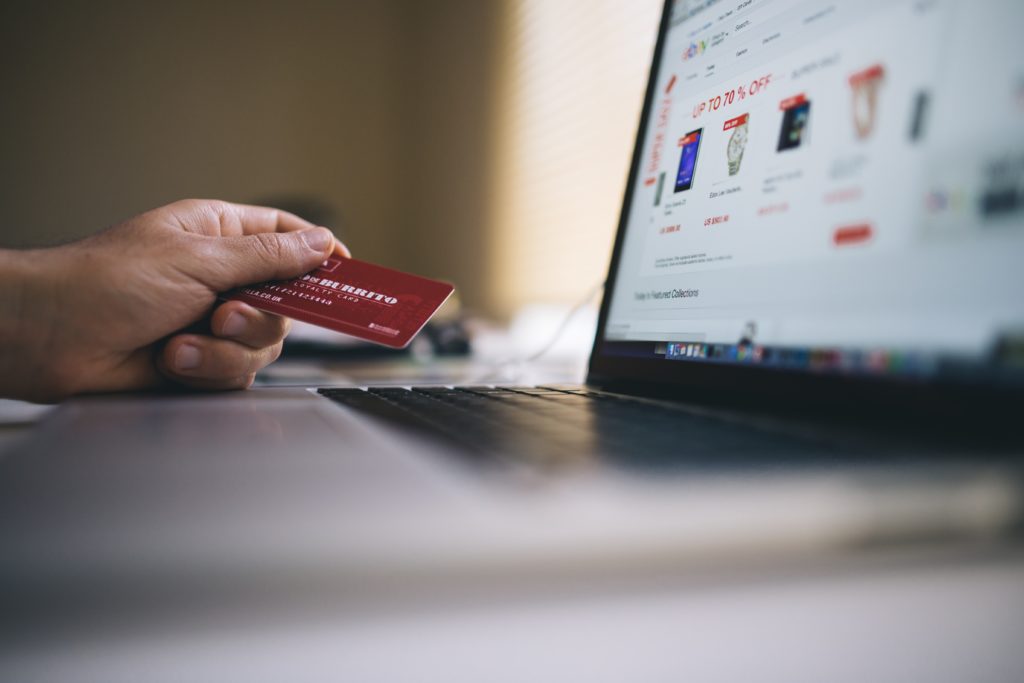 There's no such thing as a free lunch, the old saying goes, and by and large I agree with that – you don't get owt for nowt.
However, if you're smart, organised and happy to do a bit of research – or Googling at least – there are always lots of special offers and discounts to help you save money on a host of things, from food to music streaming.
There are some great introductory offers around at the moment, especially on services designed to make life a bit easier during lockdown such as deliveries. You can score yourself great savings, but just remember to cancel before the introductory period ends, or you might end up paying for something that is not such a great deal at full price.
So here are a few tips to help ensure your introductory offers don't turn into a financial burden.
Be clear about what you're getting and for how long – Read the small print. If it's 10% off, but 25% cheaper in the shops, it's not a deal.
Make a note of when you'll be charged full price – Often the full price kicks in when you're still in the offer period, so diarise the date and remember to cancel the service before you get charged full whack on your credit card.
Use a separate email address for all your offers – You may have to subscribe to an email newsletter to benefit from some offers, so create a Gmail account to stop your inbox being clogged up. It will also make it easier to watch out for notifications of expiry dates and new deals.
Keep an eye on the websites that collate offers – Sites like Money Savings Expert, which usually features its best deals in a regular newsletter, and Vouchercloud are great resources. If you want to take your discount hunting to an Olympic level, there are sites like TopCashBack where you get money back on the things you buy.
Use Google – If you Google a certain type of introductory offer, such as on food boxes, for example, chances are adverts for similar services will pop up on your Instagram or Facebook offering you decent discounts.
Now you know the basic rules, here are a few of my favourite introductory offers currently doing the rounds. The information was correct when we published, but don't forget to read the small print!
Hello Fresh is one of a number of food box delivery services currently offering deals, but this one is a whopping 50% off your first box and 30% off the next three. It's a weekly service, but you can skip a week – including during your intro period – or cancel at any point after the offer period. I was a fan of Hello Fresh and a pro tip here is to keep your menu cards because the recipes are simple and cheap to buy and cook yourself.
There always seems to be a Spotify offer for the music streaming service. Of course, you can still sign up for free, but you'll have to listen to adverts every few songs. At the moment you can your first month's Premium streaming at no charge and then revert back to the free service before the standard £9.99 per month starts. I've had a free Spotify account for years and every so often I'm offered another three month's Premium service for £9.99.
If wine is your thing, there are some decent offers from both Virgin Wines (up to £40 off) and Laithwaites (a dizzying number of offers, including £79 off a case of Bordeaux). A word of caution with these two is that the offers and the commitments can be a tad confusing, while communication around your preferences could be better. Having said that, I've had three boxes (at least!) during lockdown, so if you stay in control and keep an eye out for their frequent offers, it could be worth the work.
If gin is more your tipple, then the Craft Gin Club is worth exploring. Membership gives you a box including a bottle of gin, tonics and snacks, plus a club magazine. It usually costs £40 a month but you can get 10% off your first box if you sign up to its newsletter via a one of the links currently floating around, such as this one from the Daily Mail. It's only a small saving, but probably better value than buying a bottle in the shops, and you can pause or cancel your membership at any time.
Now TV always seems to have free seven-day deal for its entertainment and Sky Cinema passes. After a week the services auto-renew at a range of prices, toping out at £11.99 for Sky Cinema, so make sure you're on the ball with your cancellation. This one is probably best for a long weekend when there's nothing on normal TV.
Other offers to look out for if you're a foodie include Graze, the mail order snack box where the first and fifth box are currently free (see what they did there?!); Gousto, another food box service, currently offering 30% off all boxes in the first month; Pasta Evangelists, with 15% off the first order of posh pasta; and Simply Cook, a spin on the food box phenomenon, where you're just supplied with the sauces and spices to add to your own ingredients. A trial box is £3 compared to the regular £9.99 if you continue the subscription.
As the country returns to normal from lockdown and companies try and drum up business, expect to see more of these introductory offers and discounts.
Looking at all the food and drink offers I've been enjoying, I think a gym discount should be next on my shopping list!