Cash cow: how I got a new garden for free thanks to Mother Nature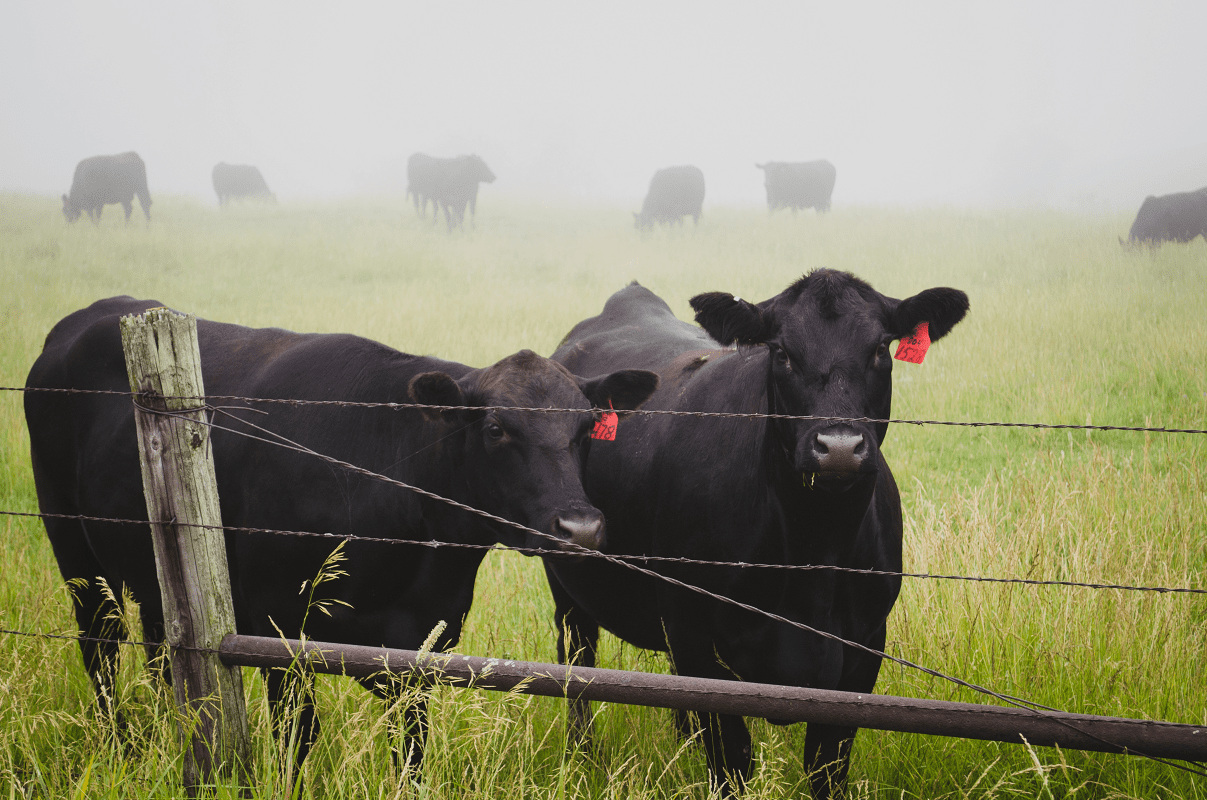 Living in York means that you aren't ever very far from the glorious Yorkshire countryside, a fact we were reminded of very recently.
My partner David lives on the edge of farming land and can enjoy city and country equally. This all seems idyllic until the country invades the city.
We had been out all day on various errands and when we got back to his house, we found emergency messages on paper through the door, missed messages on his phone and answering machine messages at the house.  Usual story, missed every one of them.
A mother cow and her baby were staring at us from the garden. Gulp!
The farmer from nearby was trying to get in touch to say that one of his cows and her new calf were in David's garden and the farmer, along with ten good men and true, couldn't seem to get them out. Anyone know a joke about how many farmers are needed to rescue two cows from a field? So we got home to all this and sure enough when we went into the garden, there was mum and junior sitting comfortably amongst the flowers, chewing the heads off and washing it down with piles of grass and a few nettles along with some Yorkshire rain, of which there is always plenty. She was exactly like you would expect a new mother to be and stared rather fixedly and slightly threateningly at us, so we went indoors quite swiftly. Turns out the hero of my world, my partner, is scared of cows.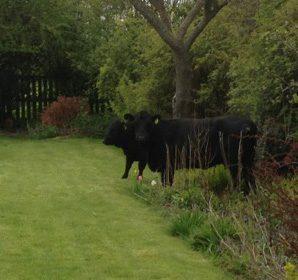 The grass has been well trimmed with two days food having been taken by our bovine mates, and the farmer saving that much cow nosh.
They stayed there overnight because their rescue party had repaired to the pub to restore their strength.
Goodwill goes a very, very long way.
The next morning several more willing hands turned up, tore down the fence and restored the cows to their homestead. They then spent the rest of the day repairing the fence (into a glorious, creative construction which far outshone its predecessor).
There are several lessons here about mowing the grass, building a new fence and gaining points from neighbours who are even now apologising regularly, delivering eggs and milk to the doorstep.
Ah, life in the nearly country.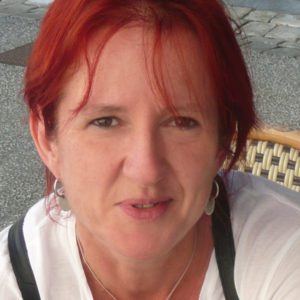 Mouthy Blogger
York-based artist. Of the baby boomer gen, loves yoga and hates overpriced travel. Freelancer with a lust for life.