How to make money from retail deal arbitrage
Nick Daws explains retail deal arbitrage, how it works and if you could earn income from it.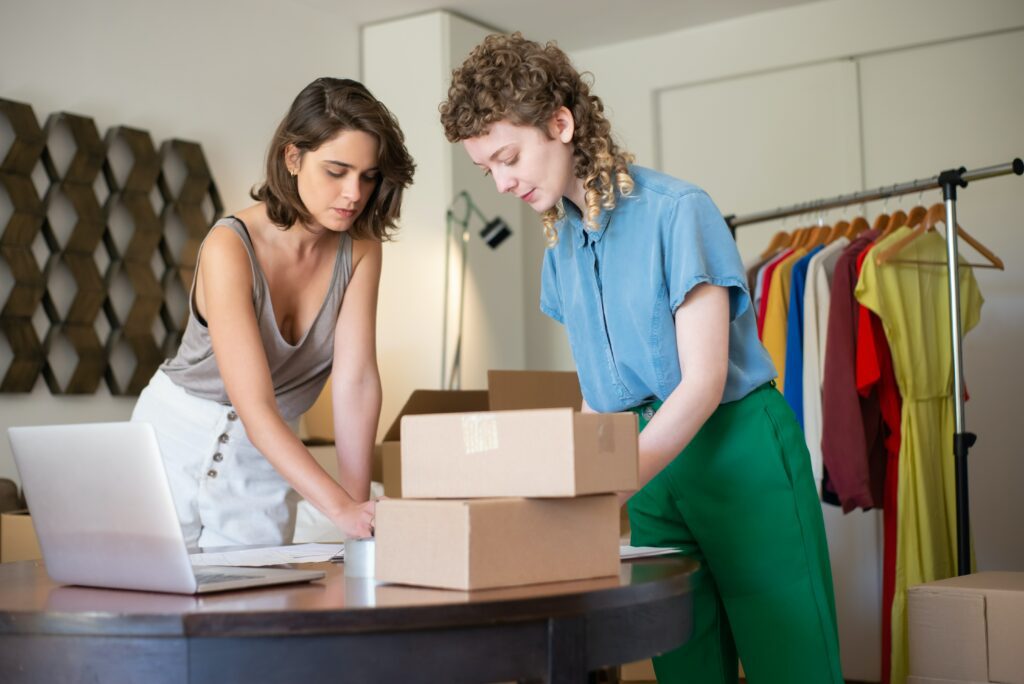 Today I'm highlighting an opportunity anyone can use to make a useful sideline or even full-time income.
Deal arbitrage is a relatively under-used approach to online auction trading (though you don't necessarily have to use online auctions at all).
While most traders buy in bulk from wholesalers (and hope they aren't left with loads of unsellable products), deal arbitrage is a relatively low-risk method that proceeds (in most cases) one item at a time.
The method involves buying products being sold cheaply in sales and special deals, then selling them on at a higher price once the promotional period is over.
A wide range of popular products can be used for deal arbitrage. Those with the best potential include electronic goods of all kinds, fashion, footwear, jewellery, watches, mobile phones, cameras and computer games. Cheaper products such as books, CDs and DVDs can also be used, though your profit per deal will likely be lower.
I recommend focusing on one particular product type initially as you build your expertise in deal arbitrage. But once you've done this there's no reason you couldn't diversify to other areas as well.
Four step plan
Deal arbitrage is a simple process. It can be broken down into four main steps.
These are: (1) identify suitable deals, (2) check they can be sold at a profit, (3) buy them, and (4) sell them at an online auction site or elsewhere.
Let's look at each of these in turn.
1. Identify suitable deals
There are many places you can find deals. Starting in the real (physical) world, you could simply take a stroll down your local high street and make a note of any good deals you see advertised.
In general you shouldn't buy there and then, but research the products online when you get home and see what they are selling for elsewhere. I will discuss this in more detail in step (2).
If you want to research online which stores currently have sales and promotions running, a good place to start is the Money Saving Expert website, run by personal finance guru Martin Lewis.
Click on www.moneysavingexpert.com/deals and a page will open listing the best deals – both online and in-store – currently available in various categories.
For sourcing potential arbitrage deals on Amazon, click on Today's Deals near the top of their homepage. Pay particular attention to the 'Lightning Deals', as there are some great discounts to be had. These only last a day or two, so you won't have long to wait before you can put your purchase up for resale.
There are lots of offers to be found on eBay too. Like Amazon it has its own dedicated deals page, which you can access by clicking on Daily Deals at the top of the screen.
Some discounts are better than others, but they include some real bargains with great profit potential. For example, when I checked just now I found a Braun rechargeable electric shaver reduced from £34.99 to just £13.99.
In addition, there are many 'hidden treasures' on eBay that casual browsers never see. These are not intentional special offers, but rather the result of errors made by vendors in their listings.
An example is where someone puts an item up for sale but misspells the brand name. This means visitors searching for that brand using the correct spelling won't find it, and the product is therefore likely to sell for a lower price than it should.
A free tool I recommend for unearthing this sort of deal is BargainTi.me. This has a range of features to help you find products available on eBay UK at ultra-low prices.
For example, if you select Misspelled and enter a brand name, the site will display any listings with possible misspellings of that name. So when I entered Accurist, it came up with a listing for a luxury watch where the brand name had been misspelt Acurist. Not surprisingly, there had been no bids on the item in question.
BargainTi.me also has search tools for other potential bargains. These include Lastminute (auctions ending soon with no bids) and Local (where buyers have listed items for collection only, meaning only people living nearby are likely to bid).
2. Check items can be sold at profit
Before buying any item for deal arbitrage, you should of course check you will be able to make a profit on it.
As it's most likely you'll be selling your product on eBay, your first step should be to search their current listings using the search box on the homepage.
Check how many results come up, how much interest the auctions generate, and what level the bidding typically reaches. If there are any Buy It Now auctions, make a note of the price being asked. This should help you assess what is considered a reasonable price for this product. To get a full picture, you can also search for prices achieved in completed auctions.
This should give you a good idea of the 'going rate' on eBay, but many products can of course be bought elsewhere as well. So it's also advisable to check the best prices currently available using a shopping comparison tool such as Kelkoo. You can also search on Amazon to see if the item is sold there, and if so for how much.
Ideally what you want is a product that is in demand and regularly sells at a price which will allow you a decent profit. It should not be available for a cheaper price at Amazon or elsewhere, and neither should there be so many other sellers that it will be difficult to ensure that your own auctions stand out.
3. Buy items at the best price
If all is looking good, your next step will be to buy the item at the best (i.e. cheapest) price you can achieve.
If you're buying from a store where the item is on a promotion, this is pretty straightforward, of course. Even so, you may be able to boost your margins a bit more by buying with a cashback credit card, where you get a small percentage of the purchase price back.
For many online stores (and some offline) you can also get money back on your purchase by signing up with a service such as Topcashback or Quidco and visiting the merchant's website via a link from the cashback site.
If you're buying through an auction listing, it's a little more complicated. Here are a few quick tips to ensure you purchase at the best possible price.
Don't bid till the last minute.
Work out the most you're willing to pay and bid this amount. You may still get it cheaper than this if nobody else bids.
Add a few pence to your top bid, e.g. £20.15. If someone comes in at the last minute and bids £20, those few pence will ensure that you still win the auction.
Consider using auction sniping software to place your bids at the last possible moment. There are plenty of free or low-cost services you can use. Goofbid is a personal favourite of mine.
Things to consider before diving into retail deal arbitrage 

Deal arbitrage can be a good way to earn some extra money but there are also some practicalities to consider. Here's some tips to keep in mind. 

Spare cash – deal arbitrage works if you have spare cash you can put towards products and you don't need that money necessarily in the short term. If you've not got money set aside, consider building a bit of a buffer first. 

Space – buying retail products requires space. If you live in a small flat this might be a premium you struggle with so it might be best to only manage a few products at a time. Make sure you've got space to store things before they sell. 

Communication - Buyers will expect you to respond quickly to any queries and send their purchase asap. If you're going to be away for any reason, be sure to let them know there may be a delay. 

Fees – auction platforms all have fees. It's essential to calculate those costs before to ensure you're still actually making a profit. 

Postage – like fees, this will eat into your profit, so make sure you're able to do it as cheaply as possible. eBay lets you pass on the cost of delivery but you need to reflect it accurately. Products might also need packaging if you didn't buy them online in the first place.

Tax – if your deal arbitrage is successful you'll need to think about the tax liabilities as this is classed as income. If you earn over £1,000 in a tax year you'll be required to fill in a self-assessment tax return. Failure to do so can result in prosecution by HMRC.  
4. Sell your purchase for profit
Finally, of course, you'll want to sell your product for the best price you can get, hopefully generating a good profit.
In most cases your best bet is again likely to be eBay. With popular items especially, a bidding war can develop among buyers which pushes prices up.
Psychology also plays a part here. Many people hate the thought of 'losing' an auction, so they end up bidding more than they could pay if they bought the item elsewhere!
Selling on eBay is relatively straightforward, and lots of advice is available on the site and elsewhere. Here are some tips to get you started, though.
Always include a good-quality photo of the product, taken against a plain background.
Write a thorough description of the item (you can research this from other auction and online store listings). Double-check that you don't misspell the brand name.
Ensure that the auction finishes at a sensible time, so there is plenty of competition among would-be buyers at the end. Early to mid-evening is usually best.
Start at a low price. You may think this is a risky strategy, but with popular items it will generate more interest and potentially start a bidding war. The one exception is specialist items (e.g. antiques) which will only appeal to a small minority of individuals, but these are unlikely to be suitable for deal arbitrage anyway.
As mentioned earlier, while eBay is likely to be the top choice for most arbitrage dealers, other options do exist.
With books, CDs and DVDs, for example, you may get better prices by setting yourself up as an Amazon Seller.
Another option would be to create your own online store using a service such as Shopify. Obviously you'll have to work harder to convince buyers you are reputable than if selling via eBay or Amazon. But if you become a regular trader, it's worth considering.
If your first few deals work out well, you may want to try buying multiple items while they are on promotion for resale later. This can boost your overall profits considerably.
In summary, deal arbitrage can be a great way to make some extra income for minimum risk and little hassle. And because you can start with just one item at a time, it is very easy to try out and see if it appeals to you.
Good luck, and I hope you make big profits from deal arbitrage!
Photo Credits: Pexels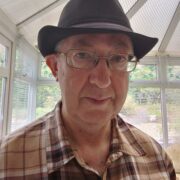 Mouthy Blogger
Nick Daws is a semi-retired freelance writer and editor. He is the author of over 30 non-fiction books, including Start Your Own Home-Based Business and The Internet for Writers. He lives in Burntwood, Staffordshire, where he has been running his personal finance blog at Poundsandsense.com for over seven years.