Wedding bands: which metal is best for you?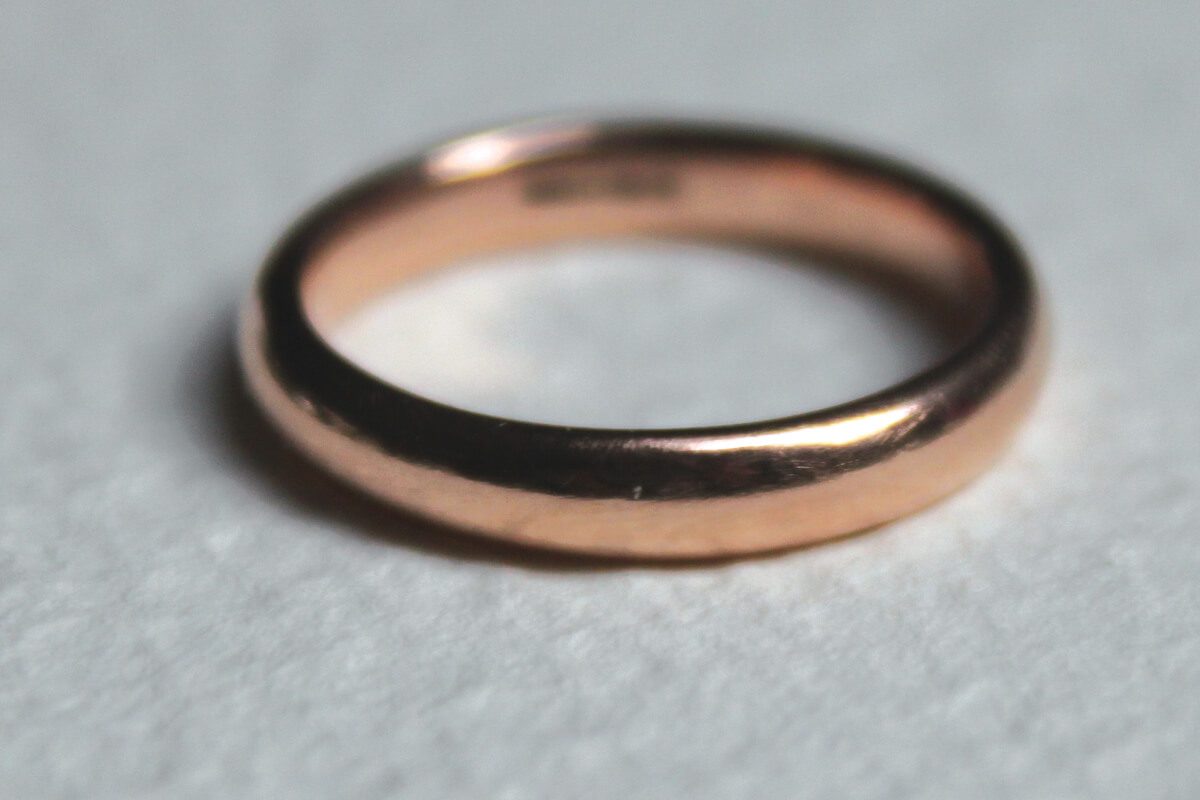 Last week my fiancé and I received our wedding rings in the post. They're nine carat rose gold, and we found them on Etsy; they're made by the wonderful Karen Johnson. They feel very solid, and I am awestruck by their shininess! I almost don't want to have to put them through the wear and tear of wearing them; having them battered about by life as we do the dishes, scrub the floors, and get on with (hopefully!) 50 plus years of being human together.
My fiancé is a chemist and, a couple of months ago, when we were discussing rings, he told me a story from when he was taking his Highers (basically Scottish A levels). His chemistry teacher at the time, Dr. Williams, wanted to demonstrate to the class just how unreactive gold was, so he dropped his wedding ring into sulphuric acid. A reaction did occur due to the other metals that the gold was alloyed with, so he subsequently spent the rest of the day fiddling with it, trying to get it so his 'wife wouldn't notice!'.
Obviously, unless you happen to be a chemistry teacher yourself, you are pretty unlikely to drop your ring in sulphuric acid but it still got me thinking. With all the different types of metals you could potentially choose for wedding bands – silver, yellow gold, rose gold, platinum, white gold, and so on – what are the pros and cons of each? There must be some…
Rose Gold
This is the gold that our wedding bands are made from. In my opinion, it looks a bit nicer than yellow gold and, as there are other metals mixed in there (copper, as an alloy, gives it its wonderful reddish hue), it is cheaper than yellow gold. In addition to this, it's also a fair bit more durable, as pure gold doesn't actually stand up to all that much wear and tear. However, due to the copper in it, rose gold is not hypoallergenic.
Tungsten
Tungsten, however, is hypoallergenic, it's also extremely scratch resistant too, and is cheaper than its potential look-alike, white gold. However, tungsten will shatter if put under enough pressure, and, unlike gold, rings made from it cannot be resized, so they have to be exchanged.
White Gold
White gold was introduced in WWII as a substitute for platinum. It's created by alloying gold with a variety of different metals, which could include silver, nickel, manganese, or palladium. White gold (while more expensive than tungsten) is also about half the price of platinum, and is stronger, too. However, white gold is very easily scratched, and your band will need its rhodium plating changed once a year (which is an extra expense to bear in mind!).
Silver
Silver is by far one of the cheapest and most practical metals that could be used in a wedding band. Although not quite as extravagant as gold, it serves a nice humble purpose. However, like white gold, silver scratches very easily. It also tends to oxidise and turn black if not properly cared for, so it's worth thinking about the long term durability of this metal.
Yellow Gold
Gold has been the most popular wedding band metal for centuries. Being the most soft and malleable of all these metals, it's the easiest to shape and adjust (unlike tungsten), and is also pretty easy to care for.
As with all expensive purchases in life, it's well worth doing your research before you buy wedding bands. There are so many different types of metal to choose from, all with different prices labels and maintenance costs attached – it can all be quite tricky!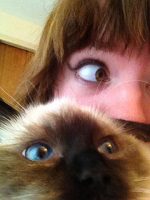 Maddy is a freelance illustrator who lives in Glasgow. She's recently graduated and is working hard to make ends meet. Self-employed? Read Maddy's experiences here.