Five things you didn't know about community finance in the UK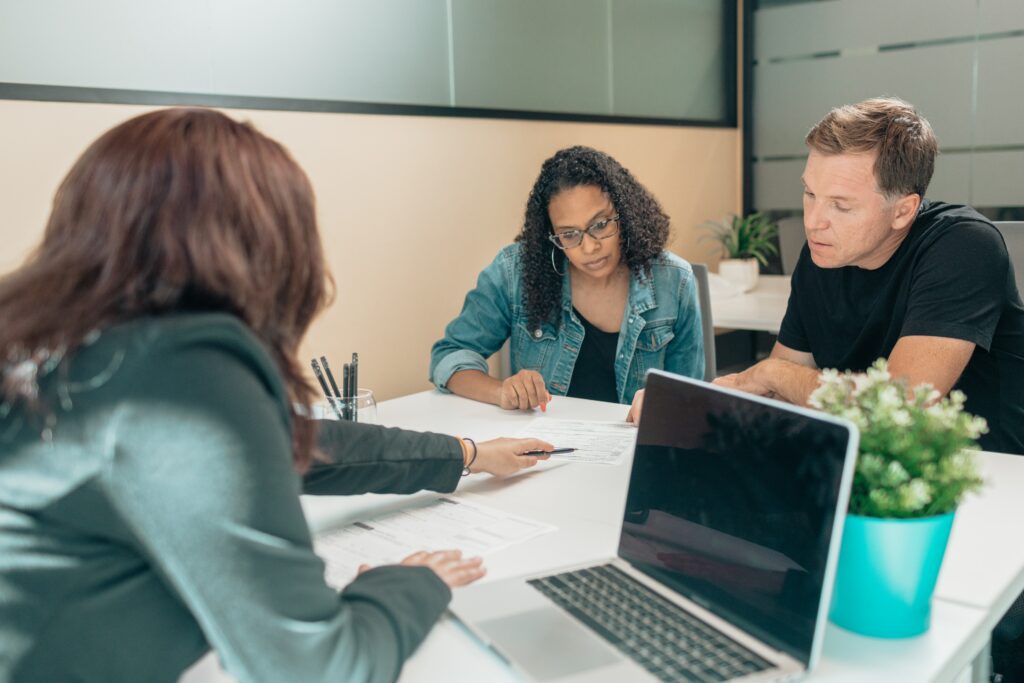 In the third of our three-part series on community finance and credit unions, Theodora Hadjimichael, chief executive, Responsible Finance, explains to Mouthy Money what community finance is and how it works.
Read part one here and part two here.  
Most people think of traditional banks and lenders when it comes to financial services. But there is a growing movement in the UK to promote the lesser-known community finance sector.
This includes credit unions and Community Development Finance Institutions (CDFIs), which can also be referred to as 'responsible finance firms' or 'community lenders'…just to make it really confusing!
Here are five things you probably didn't know about the Community Finance sector – and how it can help you and your community.
1. CDFIs and credit unions are not new to the scene.
Although Community Finance is a growing area of affordable finance, CDFIs and credit unions have actually been around for decades. What sets them apart from traditional financial institutions is the fact that credit unions and most social lenders are completely not-for-profit, driven by a mission to serve the needs of the people in their communities, as opposed to shareholders. 
If you haven't already heard of them, it's probably because they don't have the resources to compete with fancy advertising campaigns from big commercial financial institutions. That's a shame because CDFIs typically save their customers £308 per average loan they make, compared with the only alternatives for most people they lend to.
Eight personal lending CDFIs offer small value, flexible and fair loans to people with no financial safety net who struggle to access credit elsewhere, perhaps because of a low credit score or a variable income. Their rates are lower than payday and high-interest lenders and they only lend if it's responsible to do so – borrowing from them is far safer and less expensive than resorting to an illegal loan shark.
There is a range of local and national firms to suit different financial circumstances, loan amounts and timescales, many of which are in your communities. Find them at www.findyourcreditunion.co.uk and www.findingfinance.org.uk.
2. Credit Unions operate with a 'Common Bond' basis.
To become a member of a credit union, you need to live, work or have a connection to an area served by a credit union. This means membership is based on a common bond. If you want to become a member it's pretty easy.
The first step usually involves opening a savings account and depositing a small amount of money into it. This can be done online, which is also where you can check the approval criteria to ensure you're eligible to join.
Find Your Credit Union can help you find a credit union you're able to join.
Each credit union provides a different mix of services, so it's good to check that the credit union you apply to can provide what you need.
3. CDFIs are specialists in providing small loans to ensure you're not borrowing more than you need.
Sometimes people borrow £1,000 when they only need £400 to replace a washing machine. That's because it can be hard to borrow "only" £400 at a fair rate. 
Millions of people are charged high-interest rates if they need to borrow simply because they work on a short-term contract basis, don't have a perfect credit score, or have variable incomes. For-profit providers might think it's not worth the hassle of lending someone £400 but that's where not-for-profit and social purpose lenders come into their own.
Always check your options, including your credit union, but many people will find that CDFIs are able to provide smaller loans. 
Social lenders make short-term loans for around £400 – £500 on average, and customers usually save around £308 compared with borrowing from high-cost alternatives. Community lenders even have the support of celebrities such as Michael Sheen!
Fair Finance, Moneyline, Salad Money, Conduit Loans, Scotcash and Fair for You are all CDFIs and 'Responsible Finance' members, see a full list at www.findingfinance.org.uk
4. CDFIs and credit unions can help you access extra income.
Many CDFIs and some credit unions have integrated benefits calculators that regularly help people to identify hundreds of pounds in unclaimed benefits each month. Many people in work are surprised to find out what they might be entitled to, meaning they potentially aren't as financially vulnerable as they thought. 
Additionally, as many community lenders are embedded within their communities, many have excellent relationships with local councils and public services, such as Citizens Advice. This means they're able to advise people who are struggling with debt and point them towards other financial support available to them if they can't.
5. CDFIs are not just for individuals, they're there to help small businesses too. 
CDFIs help individual borrowers as well as businesses and social enterprises. The benefit of CDFIs is their ability to be flexible with who they lend to and why, because of the deep connection they have to their communities. They don't have blanket lending policies or ruled-out sectors, which means they apply real human judgment when making lending decisions.
CDFIs have a long history of supporting small businesses, particularly following the banking crash of 2008. Many businesses were considered 'too risky' by traditional loan providers, and CDFIs stepped in to provide the necessary support where possible.
During and after the Coronavirus pandemic, the story is much the same, with CDFIs playing a crucial role in helping SMEs, social enterprises and self-employed people survive and recover.  
The British Business Bank (BBB) credits CDFIs for being incredibly important to their work, especially in relation to the Start-up Loans Programme where many of their partners are CDFIs, and in lending to businesses in the UK's most deprived areas.
The Start-up Loans programme has supported 75,000 businesses all across the UK, including female entrepreneurs, people from ethnic minority backgrounds, and people who were formerly unemployed and wanted to start their own businesses. And 99% of the established SMEs which borrow from a CDFI have been turned down by a bank – yet the vast majority go on to fully repay their CDFI loans successfully while thriving and creating jobs and opportunities. 
Community Finance is becoming an ever more important sector, especially during the current cost-of-living crisis where many people are struggling to make ends meet and access affordable financial services.
Photo Credits: Pexels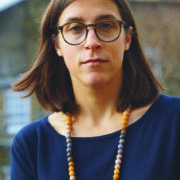 Theodora Hadjimichael is chief executive of Responsible Finance, which supports a strong network of community development finance institutions (CDFIs) which offer affordable and fair finance to people and businesses excluded from mainstream lenders. CDFIs don't just improve their customers' financial situations: almost uniquely among credit providers, they are able to help people who apply to strengthen their finances, even if they cannot offer them a loan by signposting applicants to relevant, appropriate and personal financial support and education designed to boost their financial situations.