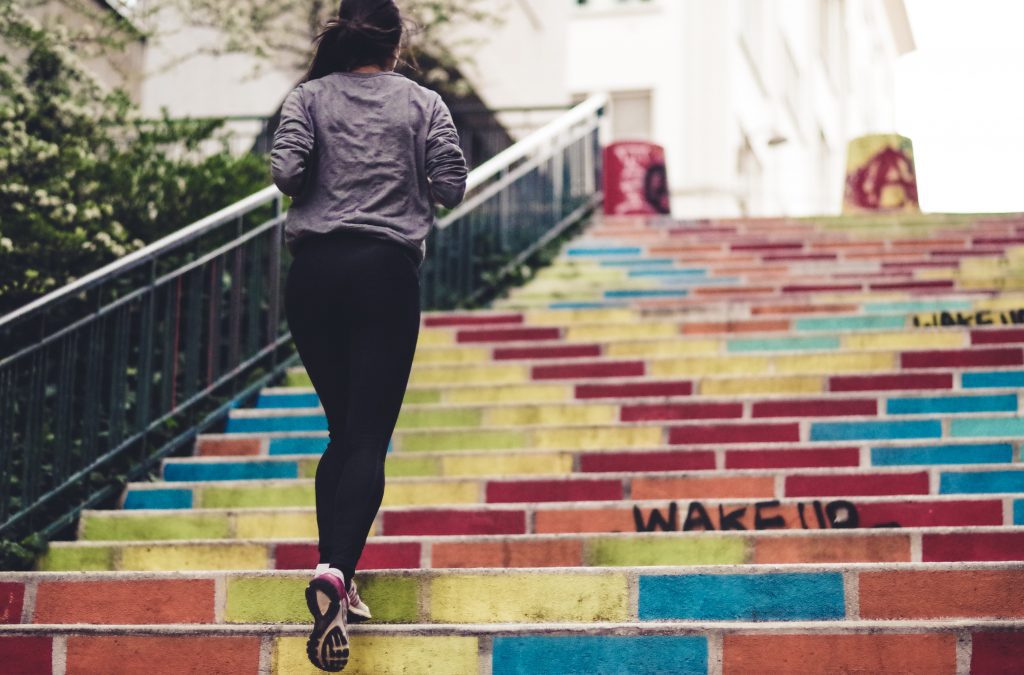 New year, new you, right? But if your budget won't allow you to join a gym or sign up to regular fitness classes, all is not lost. It is possible to get fit on a budget, and here are some ideas.
The new year is the perfect time for fitness resolutions. Most of us will have overindulged on food and drink over Christmas and, because it's cold and dark, we may have been less active than we are during the summer months.
However, our bank balances may also be suffering from a post Christmas hangover. Spending a lot of money on new fitness equipment, subscriptions and health club memberships may be unaffordable. So, rather than feeling fit and brimming with energy, we suffer anxiety over our finances.
But there are ways to improve your health and fitness without spending much money. If, like me, you are determined to get healthier in 2023, I hope some of the following will inspire you.
Look in the larder
At this time of year, many supermarkets and chain stores have a range of very reasonably priced weights and dumbbells. However, before you rush off to buy any, see what you already have around your home that may be of use.
There are many household items that can be used instead of dumbbells. Depending on how heavy you need them to be, cans of beans or soup make good substitutes.
Water bottles can be refilled with water or with sand, as can milk cartons of various sizes. In fact, these are great as they have handles you can grip as you work out.
YouTube is awash with baked bean can workouts, such as this one.
Use your stairs
If you have stairs, either inside or out, they can be used to up your exercise game. You can simply walk up and down them at various speeds, or use them as support for press ups, buttock lifts or to tone up your triceps, as explained in this post from RealSimple.
Find free online classes
There are many great exercise instructors on YouTube. You can do almost any type of home workout, including pilates, yoga, dance classes, and stretching. My personal favourite is Yoga with Adriene.
An interesting fitness app for those of us who want to get fit on a budget is FitOn, which offers unlimited free classes, as well as a premium PRO programme. You input factors such as your age, weight, fitness levels and the types of exercise you enjoy so that the app can offer suitable workouts.
Classes on offer include kickboxing, dance, toning classes, cardio, yoga, pilates and even meditation, all for free.
Exercise outdoors
There are many fun sports and activities you can do outside for nothing, including some family friendly ways to get fit on a budget.
Take a ball and play football, cricket or rounders in the local recreation ground. Go for a run or a power walk.
Check your council website to see if they have an outdoor gym in any of your local parks. We recently discovered one near us and it is a lot of fun to use (as well as being free).
Spending time outdoors can improve your mood as well as your fitness, so get a vitamin D boost and exercise outside.
Couch to 5K
If you fancy running but don't know how to begin, the NHS's Couch to 5K app offers a structured plan to get you going in as little as nine weeks.
Celebrity voices such as Jo Wiley and Sarah Millican talk you through, and you can gradually build your stamina at your own pace until you can run for 30 minutes or more.
If you prefer to increase your activity levels by walking, you can track your steps with the free NHS Active 10 app. Add the Active 10 widget to your phone's home screen so that you can see how many steps you have done at a glance.
Cheaper fitness clothing
You don't need lots of expensive fitness clothing to exercise. Shorts and T-shirts were the norm before Lycra was a thing!
However, if you do enjoy the look, stretch and breathability of bespoke activewear, you can often pick it up second hand at a reasonable price. Try Vinted, eBay and charity shops.
Don't let a lack of cash stop you from achieving your new year's fitness goals. Explore these free ways to enjoy exercising and get fit on a budget.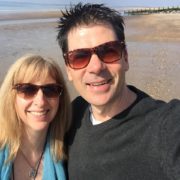 Mouthy Blogger
Shoestring Jane is a full-time self-employed mum of three daughters. Her frugal partner in crime is handyman extraordinaire, Mr Shoestring. They are constantly on the look out for ways to save and make extra money. Read more on her blog, Shoestring Cottage.