Must-know money: How to help your child become a millionaire
In the current environment with the rising cost-of-living, it is more crucial than ever to take control of your finances. 
Here are some of our favourite money stories this week to help you get your head around your finances.
Plans to scrap UK state pension age reforms
Tom Ambrose reports for The Guardian that ministers have delayed plans to increase the state pension age amid falling life expectancy and potential voter unhappiness.
The state pension age, currently 66, was due to rise to 68 after 2044, but ministers were considering bringing the increase forward to between 2037 and 2039.
MPs were expected to announce the changes in May, although now it is unlikely to come until some time in 2024, the report says.
The government says it needs time to examine data showing a stall in life expectancy. However, riots in France over a similar increase will not have gone unnoticed in Westminster.
According to the Office for Budget Responsibility, the state pension bill will increase from £110bn this year to about £148bn by 2027-28.
Veg shortages drive surprise jump in UK inflation
Michael race reports for BBC News following a surprise increase in the cost of living in February.
Annual inflation – the rising cost of goods and services – hit 10.4% in February, up from 10.1% in January. It had been expected to fall.
The Office of National Statistics (ONS) said vegetable shortages, higher alcohol prices and clothing costs all contributed to the increase.
How a junior ISA could help make your child a millionaire
Marc Shoffman explains in this article for The Week how you can help make your child a millionaire in adulthood.
Shoffman explains that this is possible through years of diligent saving into Junior ISAs and children's pensions.
Junior ISAs (JISA) are tax-free savings or investing accounts allowing you to save up to £9,000 a year on your child's behalf until they turn 18.
Follow the link above to see how you too can help your children become millionaires in adulthood.
Photo Credits: Unsplash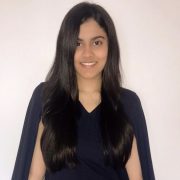 Richa is a young Indian graduate from Warwick Business School, aspiring to find her niche in the media industry. She has a passion for writing and a keen interest in financial affairs. If you don't find her working, she's probably having a pizza (her favourite!) and a pint of beer somewhere.