Five ways the cost-of-living crisis is hitting young people's finances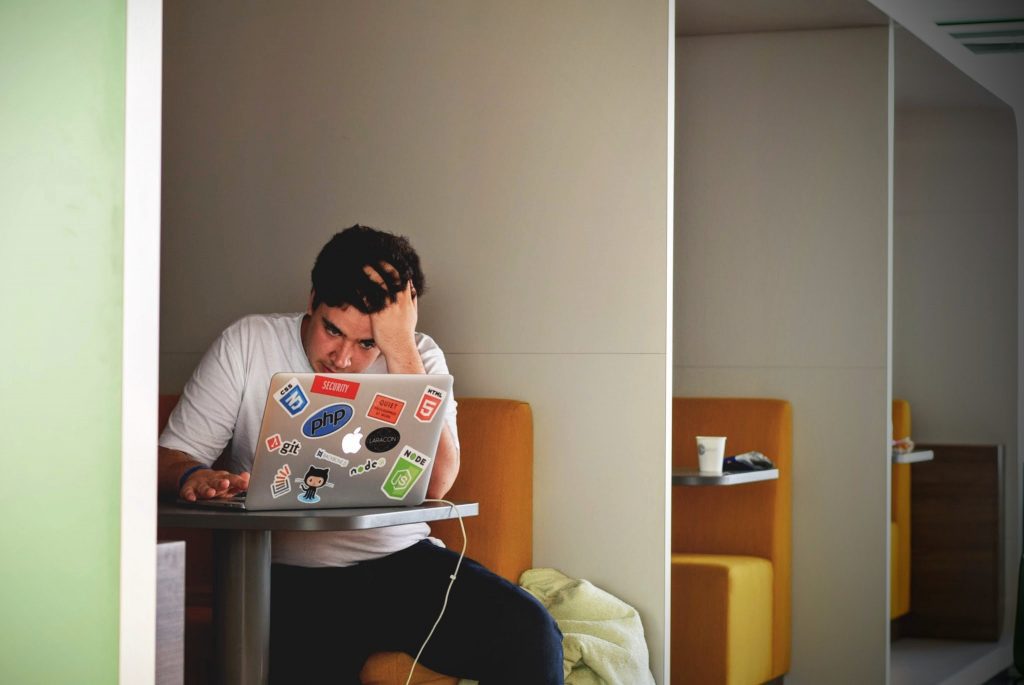 Mouthy Money's latest articles discusses five ways the cost-of-living crisis is hitting young people's finances the hardest.
Up and down the country, the cost-of-living crisis is having a significant impact on everybody's wallets. But research from the Intergenerational Foundation shows under-30s are being disproportionally affected.
It seems nothing is off limits to the current cost-of-living crisis in the UK, with prices rising 9% in April 2022 according to the Office for National Statistics (ONS). This has been exacerbated by the Russian invasion of Ukraine, but was born out of issues created by the pandemic.
For most young people – myself included – fears and anxieties over low pay, insecure jobs and student debt have just gotten worse.
The past few months have seen big changes to everyone's personal finances, but there are five areas that I feel are hitting young people the hardest right now.
1. Wages
At the end of March, the Government announced an increase in the national minimum 'living' wage. For 21-22-year-olds the rate would go up 9.8% to £8.36 an hour.
This should have come as good news for most. The increase amounts to around an extra £1,000 a year into young worker's full-time wages. But the increase is starting from a very low base, and is not enough to keep up with the rising cost of living.
Young people are most likely to work in low-pay sectors such as hospitality and retail according to the Resolution Foundation, earning minimum wage and often on zero-hour contracts that provide no job security.
The gig economy exacerbates the problem, despite some benefits, and leaves employees with little-to-no rights regarding unfair dismissal, right to the national minimum wage. It also leaves many with an income that can vary month to month, making it difficult to budget appropriately.
Many look for a second job to make ends meet. This is confirmed in the most recent employment data from the ONS which shows the average hours worked by part-time workers has reached record levels.
2. Student debt
Another financial hurdle for graduates comes from Rishi Sunak's Spring Statement. Rishi Sunak has claimed to be cutting taxes, while secretly allowing inflation to push millions more people – who were struggling financially as it was – into paying more tax.
Graduates will now be paying more for their student loans, starting from a lower threshold. This is paired with a significant interest rate hikes from 4.5% to 12% that will come into effect in the Autumn.
This will hit graduates hard as the student loan repayments will kick in at a lower level, meaning many on starter wages will see a 9% levy on their income sooner.
A study published by the NUS ahead of the Spring Statement in March 2022 revealed that more than one in four students have less than £50 to live off a month, with 5% visiting food banks and 13% using buy now pay later schemes such as Klarna.
Many students fresh out of university are not prepared financially to start a new job or move out without help from the Bank of Mum and Dad.
Moreover, graduates will now be expected to repay their loans for 40 years before the debt is written off, compared to the current 30 years. Under this new system, more than 70% of graduates will repay their loan in full, compared to just 20% today.
These policies mean young graduates will be paying an effective 50% tax rate on earnings above the threshold when you consider national insurance, income tax and student loan repayments.
3. Housing
Speaking of the Bank of Mum and Dad – many young people are choosing to move back in with their parents due to rising rental costs. Rents have skyrocketed by £100 per month more than a year ago, according to Zoopla.
In October last year, the Resolution Foundation published its Intergenerational Audit, which revealed people in their early 30s will spend three times as much on housing costs as previous generations.
This is particularly relevant in London, where finding a room with enough space for a desk and is commutable to work will set you back at least £650 a month. And it's only going up, as landlords are worrying about rising energy prices as well.
The sharp increase in house prices has left young people much more at the mercy of the rental market than previous generations. Where their money used to go on saving for a deposit, it now goes straight into their landlord's pockets.
It's the harsh reality for young people who will now have to make sacrifices regarding their social lives and significantly cut down on expensive habits such as drinking, smoking, and eating out to get by.
Although as we discovered during the pandemic, living a more insular life is going to have a negative impact on people's mental health too.
4. Fuel and travel
Young people, who will be commuting to work every day, will be feeling the pinch when it comes to rising fuel prices. The current conflict in Ukraine has resulted in wild fluctuations in the price of oil and gas, but this has only exacerbated a problem that was already growing.
Unfortunately, it's difficult in rural areas if you must commute via car, but if commuting via public transport is possible and savings can be made if you live in urban areas.
Although trains in the UK are notoriously expensive, there are ways to save money when travelling around the country. A necessity for any young person is to have a 16-25 Railcard. It costs £30 for one year or £70 for three. You can also now get a railcard between 26-30 years old.
If you can spare the £70 it is well worth the purchase, as you will pay this back in a few trips if you use the trains regularly. Also, when possible, try to travel on off-peak routes. They're considerably cheaper than the peak times and aren't ridiculously late or infrequent.
The current fuel crisis could be a catalyst for people to find alternative ways to travel, not only to save some money, but to help the planet – as climate change is one of the biggest issues facing the world at this time. A blend of remote and in-office working seems to be the overall trend.
5. Financial literacy
In the UK, debt and credit is a part of our lives. It's how we finance our homes, cars, and many other large purchases. Three-quarters of 22-year-olds are already in some form of debt – so how do they stop themselves from spiralling into more? Unfortunately, this is a trend I have witnessed within my own social circles.
Financial literacy is rarely taught in schools. Either you take the initiative to teach yourself, or you're lucky enough to have people around you such as friends and family who are willing to guide you on topics such as budgeting, saving, living within your means, paying bills on time, and even planning for retirement.
However, with the rise of technology, it seems younger people are finding alternative ways to change their financial behaviours. More traditional ways of investing have been replaced for more exciting (and volatile) cryptocurrencies and NFTs, while saving apps such as Plum, Moneybox, Nutmeg and Chip are taking the effort out of putting money aside or investing.
There has also been an increase in online finfluencers, with new research from our very own Mouthy Money revealing that more than three in five (62%) of 18-29-year-olds follow finfluencers, with almost three quarters (74%) trusting the advice they provide.
Surprisingly, nine in 10 (90%) have been encouraged to change their financial behaviour. This rising trend has come at the perfect time, with a correlation between this and the current cost of living crisis more than likely.
Two in five (40%) have subsequently reduced their spending, just under one in four (38%) have invested in a variety of assets, one in three (29%) have started budgeting, and one in four (25%) have paid off debts.
The rise of the online finfluencers has coincided with young people's growing interest in financial markets during the pandemic. Nearly (57%) 18-29-year-olds currently invest and more than half of those (59%) started after March 2020 when lockdown restrictions began.
For younger people, it has never been a more important time to take advantage of these services and educate yourself.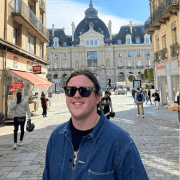 Joe is a proud Leicester lad whose biggest achievement is winning 'The Biggest Flirt' award at his secondary school prom. In his spare time, he enjoys going to the football, gigs and finding the best Guinness in London