FREE Crumpets w/ Butter & Jam Every Day At Morrisons Café
It's the October half term, which can be very costly for families trying to feed and entertain your kids.
At these times however, you'll often see offers for kids eating free (or for £1) when you buy an adult meal.
But this offer is a great deal for your whole family – and it always tastes so much better when it's free too!
Here's everything you need to know:
How To Get It
Until Sunday 5th November, you can head to a Morrisons Café any day of the week and pick up 2 free crumpets with butter and jam.
This deal is available for your whole family, and you need to mention a specific phrase to the cashier to get it.
When you head into the restaurant, if you ask for 'Ellen', you'll get your free crumpets.
Usually the crumpets at a Morrions Café costs 99p, so while it's not a huge freebie, it's a nice one to know about.
If you're heading out shopping to Morrisons, or you're passing one and want a quick snack, it won't cost you anything.
It's a promotion in collaboration with Warburton's, to make sure that nobody goes hungry over the half term.
But it's not just kids that can get it, anyone can! Just as long as you ask for Ellen.
For full details, head over to the Warburton's website.
Photo Credits: Pexels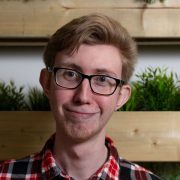 Deals guru
Jordon is known as "Britain's Coupon Kid," who has been saving money since age 15. He spent four years writing for MoneySavingExpert, and now regularly appears as an expert on TV, radio and print. It's his mission to make sure nobody pays full price for anything.