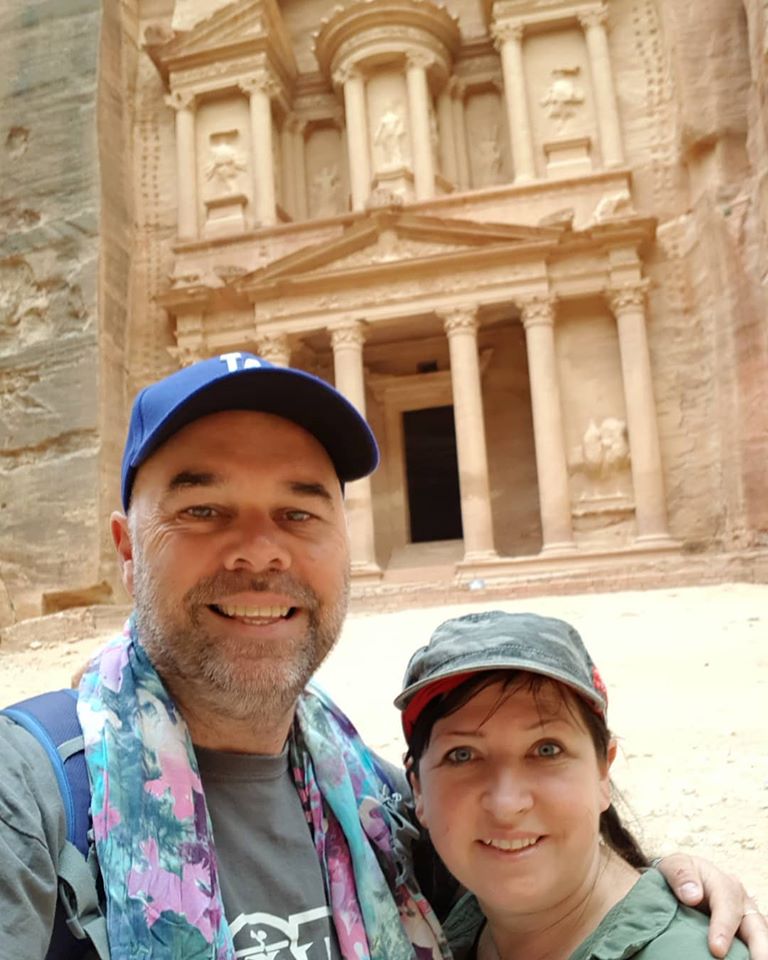 Online travel agents are great. Until something goes wrong, then trying to resolve a problem can be a nightmare. It's an issue affecting millions of UK holidaymakers hit by the fallout of the coronavirus outbreak. Here's my story.
My girlfriend Ali and I take turns in deciding where to go on our travels. Last year I chose the Middle East, arguably one of the most volatile regions of the world. The holiday was great, but there were a number of problems with flights, culminating in us being stuck in Bucharest Airport overnight and me berating the online travel agent via a premium rate phone line as they refused to help us.
In fairness to Kiwi.com my sternly worded email on my return home resulted in them quickly compensating me for the replacement flight, hotel, taxi and even the cost of the phone call where I told them I would never use them ever again.
Ah, simpler times, because if I tell you that this year Ali decided we should go to Beijing, Hong Kong and Tokyo, you can probably guess where this tale is headed!
We found our flights via Skyscanner and booked with Carlton Leisure last September. In November, the ramping up of student protests and running battles with the police in Hong Kong began to worry us, but comments from travellers on the ground via Tripadvisor suggested that most of the areas we wanted to visit were open and safe.
And then in January I spotted a news story about a strange virus in a place called Wuhan, which luckily was hundreds of miles away from Beijing and Hong Kong. However, over the following weeks the news and the spread of the virus got worse.
I first contacted Carlton Leisure on 28 January, when flights were still flying, to find out what my options were. Nobody replied to my initial email and further attempts via webchat didn't result in the promised call back. I bit the bullet and phoned, eventually getting a call from the agent in the middle of February when coronavirus had taken hold of the region.
They said they would look into it, but I heard nothing.
"How travel companies treat their customers now could well dictate which ones bounce back when the lockdown is over."
On 25 February we suddenly received a flurry of revised tickets from KLM, who we were flying with to Beijing and then home again from Tokyo, pushing our outbound departure date back a day. I emailed Carlton Leisure, receiving a response from Eric on 27 February, saying they were still looking into it. By this point I had already cancelled the majority of my hotels via Agoda, and even the Forbidden Palace in Beijing was offering us a refund on our pre-booked tickets.
On 28 February I discovered KLM was offering cancellations and refunds for flights covering the period we were due to travel. The same was true of Hong Kong Air, with which we were travelling from Beijing to Hong Kong, while Hong Kong Express, our carrier from Hong Kong to Tokyo, was offering refund requests to people impacted by Covid-19.
I dutifully cut and pasted links and screen shots from the various airline websites and emailed them to Eric at Carlton Leisure. He said the agency had been busy and communication with the airlines was also slow, which I understood.
Eventually, on 4 March Eric called me and said I could cancel my KLM and Hong Kong Express flights for an admin fee of £50 per person, which seemed steep, but I agreed. On 12 March, Eric contacted me again to inform me I could cancel the remaining flight. I was now due a refund of almost £1,600, minus the £100 admin fee.
Again, contact became sporadic and there was no sign of my money.
When I chased Eric for an update in late April, I was told there was a problem with one of the airline refunds and that I should claim it back through my travel insurance. On Saturday, he finally sent me a cancellation invoice which stated that I would be refunded just over £1,200 covering three of the four flights. Supposedly, I could use this invoice as evidence for my insurance claim for the remaining flight, but whether my insurer will accept this, I will have to wait and see.
More importantly, as of today I haven't received a penny back from Carlton Leisure.
I'm not alone. According to the travel industry's own estimates holidaymakers are owed around £7bn for cancelled trips. The consumer group Which? also claims that many of the UK's biggest airlines are breaking the law by withholding refunds. Some travel firms are offering vouchers equal to the cost of the holiday, but Which? warns against accepting these, saying that prices could soar following the end of the lockdown, leaving consumers with a shortfall, or worse still, firms could go bust before the vouchers can be used, making them worthless.
The industry and bodies like the CAA (Civil Aviation Authority) are asking for forbearance, pointing out that travel operators are managing huge volumes of enquiries and are themselves under financial pressure. But that doesn't excuse poor and confusing customer service, as Mouthy Money co-editor Ed Greaves also found in his dealings with British Airways.
How travel companies treat their customers now could well dictate which ones bounce back when the lockdown is over and we're all desperate to go on our holidays again.
Mouthy Money contacted Carlton Leisure about Paul's case, and it responded. A spokesperson said: "Most of the airlines are taking a very long to approve refunds due to high number of refund applications, once airlines are approving the application, we are refunding customers in less than a week.
"The refund was processed by us in the first week of March, but the refund application is still pending. Generally airlines take up to 12 weeks to refund, however due to high numbers it can be delayed further. But rest assured we will contact the customer as soon as we receive refunds from the airlines."