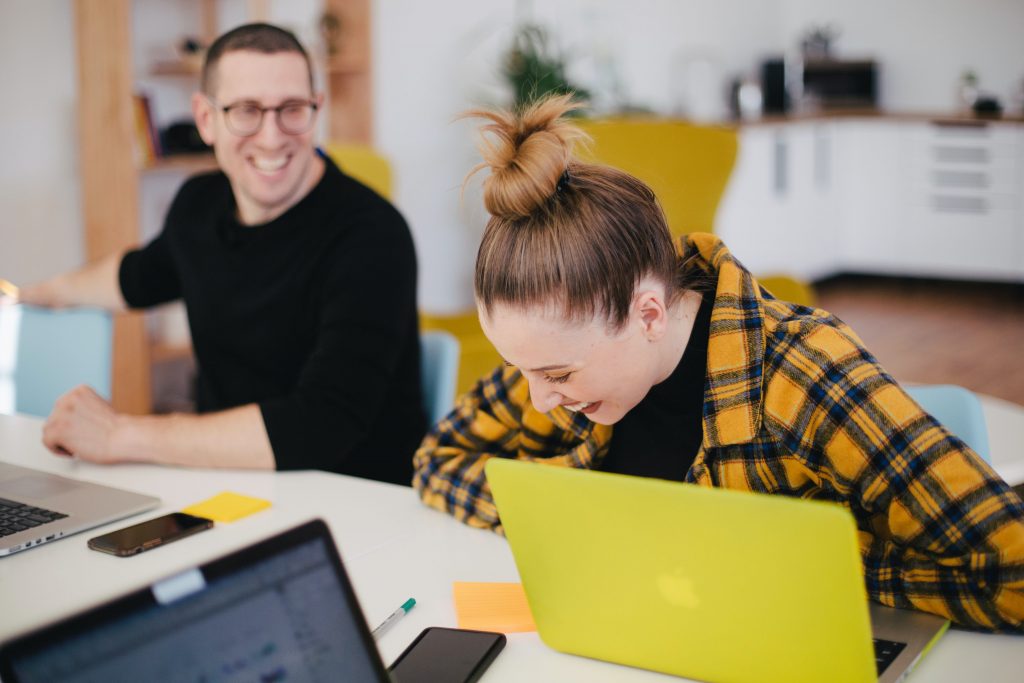 Mouthy Money talks to graduates who tell us in their own words what their experience of entering the job market feels like during the pandemic
In our new series, we talk to students who graduated during the pandemic to see what's their experience of entering the job market has been during one of the biggest crises of the century. Read the first instalment here.
The pandemic put a heavy strain on graduates – to find jobs in a climate that didn't have any available. Now with the National Insurance tax increase and inflation, the future of the younger generation can seem uncertain at times.
David* graduated in 2020 in the UK. He explains his experience as an international student in the UK, his opinions on how the university helped him prepare for the job market, and how the pandemic changed the course of his life.
Find out more: If you're 18 – 29, we want to hear from you! By taking our quick survey, you'll be in with a chance of winning a £100 shopping voucher from your choice of Amazon, John Lewis or M&S – plus four £20 vouchers up for grabs too.
1. Tell us about your university experience? Did the university prepare you for the job market?
I studied chemical and environmental engineering, then I did an energy and environmental engineering masters. I like to think about my university experiences through two separate entities that had a direct impact on me.
There were the student services, practically speaking the university's administrative side. And then there was the chemical engineering departments. The Faculty of Engineering was top class at my university.
However, the administrative side of the university in student services is different – it's really built around helping UK-born students, and not internationals.
They have services for international students, but all they do is really give you advice, they don't help you. And they don't know how to give you advice, because every country is different when looking for a job.
I want advice that's adapted to where I come from, and how do I look for a job? What do I need? Is there a list of registered sponsors? No one taught me that.
I would have liked to be helped more by the student services to enter the job market.
I would have liked to stay in the UK, but then the pandemic started, and companies stopped hiring. I think there's actually a year or two where you're allowed to stay in the UK and work so, you don't need to get a registered sponsor for visas. But with the pandemic things have changed practically speaking. I did come at the worst time to be in the UK.
2. How do you feel about the current job market in the UK or in Morocco?
In the UK I'm hopeless. It is a highly developed country, but I think at least for us internationals, I don't think there's much hope unless you're excellent or at the top.
In Morocco I actually have a lot of hope. But that's because I can see internally who's working in the sector now. I can see what people are starting up and I can see that businesses are opening, I can see the government doing things and planning. I'm hopeful for the job market because I know that we're going to start shifting our economy towards the industry of chemicals and pharmaceuticals, which is what I want to do. We're going to have Covid vaccine manufacturing plants in Morocco. Super fun.
3. Are you thinking of going back to the UK anytime soon?
I'd like to visit the UK, but I don't think I want to go back right now. I'd like to be able to visit the UK and just spend money and have fun living there.
If someone would give me a job, then that's excellent. I'd go tomorrow, but it'll have to be a really good job with a lot of benefits for me to give up my current job.
4. Have you ever considered investing some of the money you earn now as a full-time employee?
If you're talking about bitcoin and stock markets, nope, it's basically gambling, let's call it what it is. It has added no value to the world. It's not good. But investing in something useful, like investing in an idea, that's what I actually tried to do.
My first job was as a chemical engineer in a small team in Marrakesh, I was making 8,000 dirhams a month (around £650), and I didn't spend it because of the pandemic, so I saved up quite a bit of money.
I started thinking about an idea that I did my master's dissertation on, which was turning waste, agricultural waste, and plastics and stuff into gasoline, diesel. And I took 20,000 dirhams (around £1,600) that I had saved up, and I spent it all on this idea and I built a system and I tested it.
Investing in my own skills and my knowledge, I built something with my own hands.
But it turns out that I couldn't make diesel. I didn't think about the full scope of what I was doing or about the legal aspects because you're not allowed to just sell diesel. Instead, I started making charcoal, which was pretty good, but very expensive. I stopped and I lost the 20,000 dirhams.
But that's okay because I learned a lot and I became a charcoal expert. You don't necessarily need to do something in your 20s to prove that you can be a leader. And for sure, it adds up as an experience.
*Name changed to preserve anonymity
Photo by Jason Goodman on Unsplash