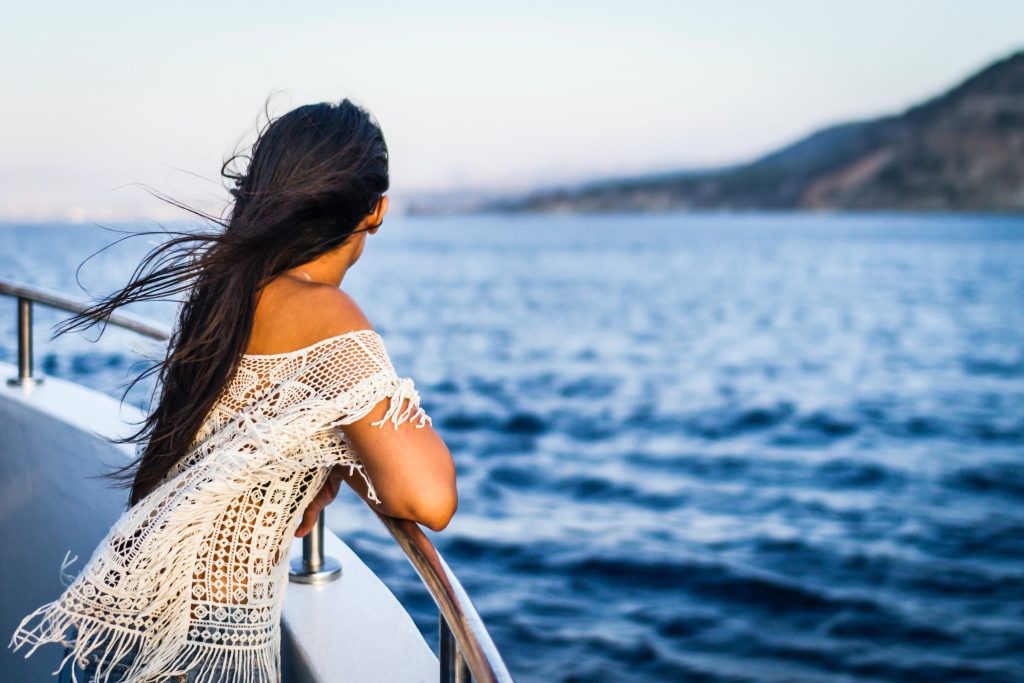 Until early 2020 the cruise industry was booming. Then came Covid, and within a few short weeks this type of holiday was – if you'll pardon the expression – dead in the water.
But now, with the pandemic thankfully receding, cruising is making a welcome return.
What's more, with the industry desperate to get people back into the cruise holiday habit, special offers and discounts abound.
I have enjoyed all the cruises I've been on (albeit some more than others) and definitely plan to go on another soon.
Among the many things I like about cruise holidays is the variety they offer. Each morning you wake up somewhere new, and at ports of call you can disembark and explore – either on your own or an organised excursion.
Even on 'sea days', cruise ships offer a huge range of on-board entertainment, from classes and demonstrations to quizzes and high-quality song-and-dance shows. No-one should ever be bored on a cruise ship.
Solo Travellers
Cruises are, of course, great for couples, but they are excellent for solo travellers too. I have travelled both as a couple with my late partner Jayne and more recently on my own.
So I can confirm that cruise ships make a particular effort to support solo travellers and bring them together, so they have company (if they want it) and don't feel left out.
Every cruise I've been on has had a dedicated staff member for solo guests. This person arranges get-togethers and activities for these guests and tries to ensure they get the most from their holiday.
Top tips to become a cruise pro
Based on my experiences, here are my top tips for anyone, coupled-up or single, who is considering booking a cruise for the first time…
Pack at least one smart suit or dress. Most cruises include one or more 'formal' nights, and you don't want to miss out.
Plan in advance what excursions you would like to take. This information will generally be available online so you can assess trips carefully and decide which would appeal. You can book on the ship as well, but personally I think it's better to do this in advance when you can peruse all the information carefully and take the time to make up your mind.
Think carefully about cruising if you think you may be prone to sea-sickness. Once you are on a ship at sea there is no easy way of getting off, and being stuck in your cabin with acute nausea is no fun at all. Cruises on the Med are unlikely to cause this, but cruises on the Atlantic or Pacific (where the sea can be rougher) might.
Once you are on board, look out for the daily newsletter. This will be put under your door every night and set out everything you need to know about the ship's itinerary the next day and all the many entertainments on offer.
One thing you will have to do early in the cruise is the lifeboat drill. This involves putting on a life-jacket and assembling at your designated muster point. The drills are a necessary evil, so do as you are told and ask for advice from the crew if you're unsure. Remember that as soon as all the passengers are assembled and accounted for the drill is over and you can get on with enjoying the cruise, so try not to be the person who holds things up for everybody else.
One big attraction of cruising (for me at any rate!) is the range of food on offer, and I especially enjoy the themed buffets. Use common-sense, however, and be wary of eating things such as cheese or seafood that have been left out for a long time.
You will probably be given a special card to show when you get off and on the ship at its various ports of call. Guard this with your life, as without it you could in theory be denied re-entry to the ship on your return.
Be wary of all-inclusive cruises where passengers can drink as much as they like. Some people inevitably overdo it and I saw some VERY drunk (stupefied) people on the one such cruise that I went on. The smell of beery breath in the theatre in the evenings was quite unpleasant as well. Obviously if you enjoy drinking heavily you may disregard this, but one such cruise was more than enough for me. And I would think long and hard before taking children or grandchildren on one either.
Remember that the sun's rays are reflected off the sea, and in warmer latitudes especially it is very easy to burn. Put on a high-factor sunscreen every day, therefore, and don't spend too long in direct sunlight. Drink plenty of fluids (non-alcoholic) as well, to avoid dehydrating.
Throw yourself into the cruise experience. Keep an open mind and be prepared to try new things such as deck quoits and carpet bowls. These can be a lot of fun, and however bad you are at them, chances are someone else will be even worse! A few people approach these games very seriously and try to win as many as they can, but most just do them for the fun of it. It can also be a great way to meet fellow passengers and make friends.
Where to Go
The Mediterranean is one very popular choice for first-time cruisers. You can fly out to your cruise ship in a few hours and then enjoy visiting a variety of sun-drenched locations over a week or more.
As mentioned above, the Med is generally pretty placid, so may be a good choice if sea-sickness is a concern.
I have also enjoyed a couple of cruises around the Canary Islands and Madeira (also including a stop in North Africa in one case).
Again, flying out to join your ship is quick and easy. Just bear in mind that the Atlantic is a different proposition from the Med and rough seas may be encountered at some point.
I also highly recommend a no-fly cruise of the British Isles (like these perhaps). I took one a few years ago and thoroughly enjoyed it.
My ship departed from Bristol and then went north as far as the Orkneys. It came back via two Scottish ports, followed by Honfleur in France, Guernsey and the Scilly Isles.
Okay, you won't get much of a tan on a round-Britain cruise, but it offers a way of seeing our nation (and neighbouring ones) like no other.
Finally, if you're still unsure, many cruise companies offer low-priced 'taster' cruises (such as these).
These typically last from one to five nights and give you a flavour of the cruise experience, so you can judge whether you would enjoy it or not.
Happy cruising!
Nick Daws writes for Pounds and Sense, a UK personal finance blog aimed especially (though not exclusively) at over-fifties.