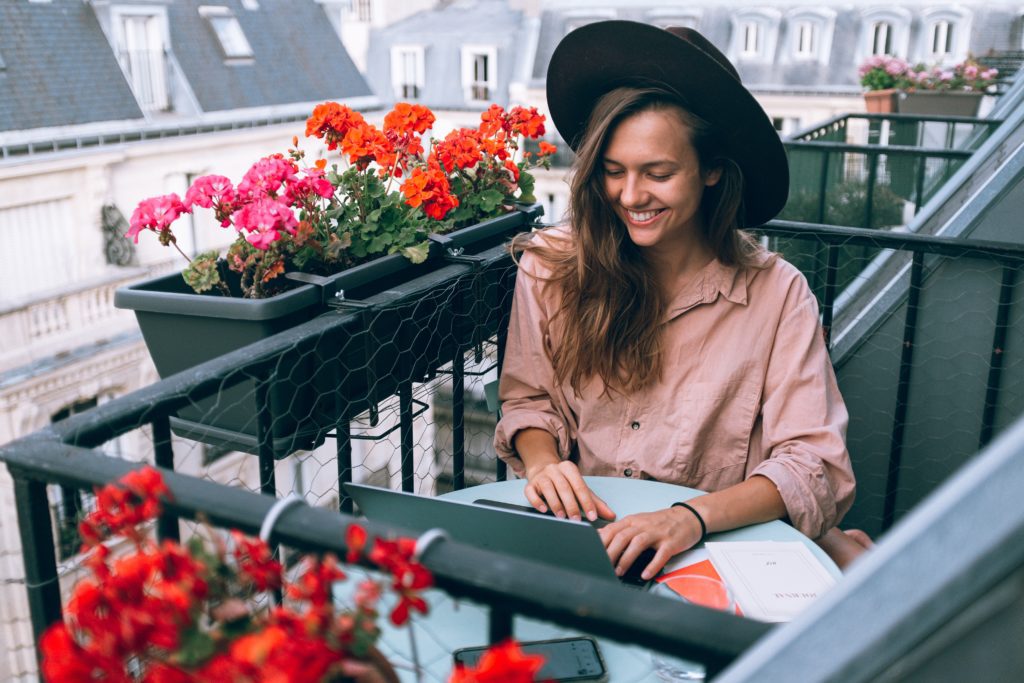 Starting a university career can be daunting financially, but throwing in a year abroad makes things even more tricky. Georgina Eaton explains from personal experience three money mistakes to avoid when you take a year abroad.
Going to university presents young adults with their first real financial challenge. You're away from home for the first time, for three years typically, taking responsibility for a loan without any real guidance on how to budget. But trickier still, for undergraduates enrolling in courses with an integrated year abroad, is managing the unique money challenges of living abroad for a year.
Students go abroad to study for a variety of reasons: a love of travel, a desire to learn a new language or to make friends in other countries and cultures.
But one of the best financial selling points of a year abroad is the promise of an extra year of education at a discounted price. The average UK year-abroad fee is just 15% of the normal yearly tuition fee, or around £1,350 according to Save The Student.
However, discounted tuition aside, living abroad for a year and even just getting to your destination in the first place can have financial pitfalls. And if you're not careful, these mistakes could cost you a fortune
1. Booking travel last minute
Wherever you decide to go on your year abroad, don't wait until two weeks before to book your travel, plan ahead.
What tutors don't tell you at university year abroad meetings is that travel costs can soar if you leave it late to book, even in the space of a week. If you're lucky, a Eurostar from London to Paris will cost you around £50 each way – but this often requires months in advance booking. If you're a last-minute planner, booking late can cost you a fortune.
Risk booking your Eurostar on the week of your departure, and you could be looking at prices of £200 or more. The same goes for flights – catch those deals before the last-minute business trips cause a price hike.
A good Eurostar-specific trick if you're a late booker is Eurostar Snap, which allows you to book tickets for as little as £25. The catch is you'll only be able to choose a morning or afternoon slot and won't know the exact time of your train until 48 hours ahead of departure. Due to coronavirus, the scheme may currently be suspended, but typically the Eurostar website is your best bet to catch those last-minute deals
2. Not budgeting as you go
If you don't want to end a year abroad in your overdraft, you need to budget your money beforehand.
It doesn't matter if you find budgeting difficult, or organising your personal finances is second nature. There are plenty of solutions out there to help you plan for those 12 months overseas.
Use apps like Money Dashboard and Chip to get a good overview of your outgoings. These apps will help you visualise and budget better, so you can pay your landlord on time and still have cash for those all-important beers abroad.
For the more DIY approach, creating a simple Excel document can help you manage your phone bill, rent, food, travel and (most importantly) night club entry, so that your year abroad is free of money stresses.
Finally, using a bank account to spend and take cash abroad can be costly when it comes to fees. Mouthy Money recommends Starling Bank which exchanges money at the Mastercard interbank rate and has no fees. Another good alternative is Monzo, but this does have some fees once you reach certain limits.
3. Avoid accommodation fees
One of the biggest year abroad panics comes from sourcing where to live, who to live with and how to find the best place. If you're an impulsive decision maker, consider having a friend help you find accommodation…or else you could fall victim to hefty agency fees.
If you're like me and hate trawling through Facebook's rental pages to find a good deal, then an expat rental agency is tempting. With accommodation listed in an easy-to-read format, accompanied with pretty pictures, and written in your mother tongue, they are easy to use. However, it comes at a price – it can cost well over £ 1,000 in fees just because you couldn't be bothered to dig around.
Finding Facebook buy and sell pages in the city that you're moving to is a better bet on securing a bargain, and often you can arrange a face-to-face meeting with your future flatmates if you're not in your host country yet.
Another good option is to rent an Airbnb for the first few weeks, to get a feel for the city before you choose where to live. This way, you can see properties and meet a potential landlord to talk about the costs, rather than being a victim of a sneaky online fee, or too-good-to-be-true places. Take your time to find accommodation at a fair price, you will thank yourself in the long-run.
Without a doubt, a year abroad can be one of the highlights of your university experience. With some thoughtful planning, you can explore some of the best cities in the world… and all on a student budget!
Photo by Daria Shevtsova from Pexels