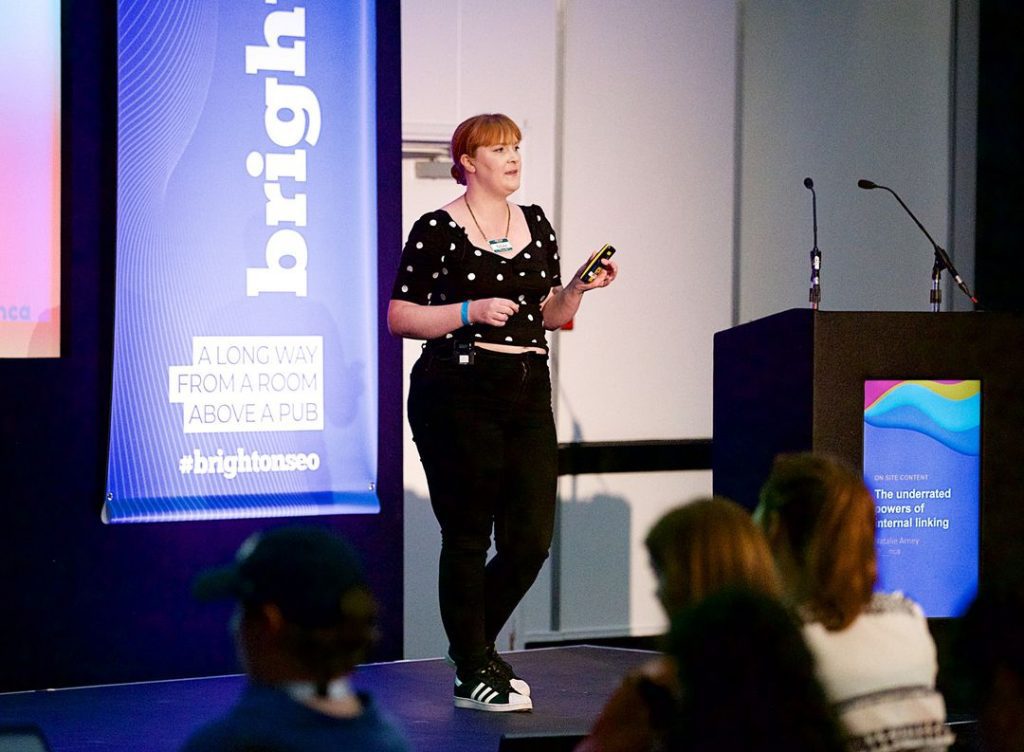 The Great Resignation is here. Workers are jumping out of their old careers and choosing surprising new career paths.
Despite high number of vacancies in the UK jobs market, people are still quitting their jobs to start their own businesses or change careers.
In our new series, we speak to normal people about why they decided to quit their jobs and whether they're now happy or regret their decision.
Read our previous Great Resignation articles here:
We spoke to Natalie Arney, an SEO and growth marketing consultant, who quit her job at an in-house agency to become a freelancer.
Now she says she enjoys more flexibility with her time and clients, more autonomy and a higher salary.
1. What was your previous role and why did you resign?
I was an in-house SEO Manager, managing the marketing department at a travel brand called Alternative Airlines. I've worked in SEO and digital marketing in general for about nearly 10 years now.
I quit because I started working part-time as a freelancer for another company, which made it easier to make the jump into full-time freelance. I grabbed it with both hands, because I knew I wanted to go freelance. As an SEO freelancer my pay would be better compared to working for a company.
I wanted to be able to support myself financially and make sure that I was able to pay my bills, but also build experience obtaining freelance clients.
In the SEO industry there's a big disparity with regards to wages. It is a global market. SEO expert in the US and Australia earn the highest wages. An SEO manager in the UK would earn between say £30,000 and £40,000, whereas SEO managers in the US are more likely to earn about $80,000. There's about a £20,000 pay difference between the US and the UK.
Many professionals in the SEO industry know how much agencies make. And they know how much money the agencies then take from the role. It's not everyone, but a lot of people that work in SEO are underpaid.
2. What is your current role?
I'm an SEO and growth marketing consultant. I work for myself and have my own clients who I help with SEO and growth marketing, which essentially means helping to build their online presence.
Going freelance gave me the opportunity to set my own rates and know how much money I should be earning. For example, before I moved freelance, I was offered an SEO director's role, which was around £50,000. Now as a freelancer, after taxes and VAT and everything else, and expenses, I earn more than that. My business currently has a turnover of over £100,000.
I live with fibromyalgia and other chronic health conditions. Because of this, I try to work hours of 8am to 4pm. But my hours do tend to fluctuate based on what my clients need, including working late and on weekends. Some days I might have a day off to go to hospital. It is flexible in terms of timing. My clients are based all around the world, but mainly in the UK and Europe, plus some US-based clients.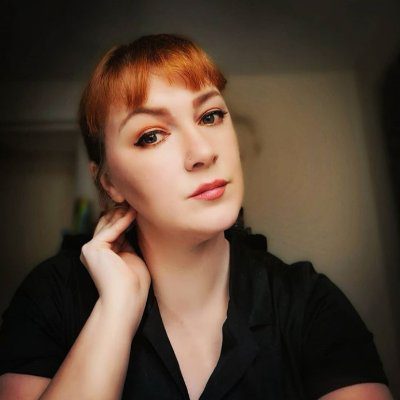 3. Did you have that type of flexibility when you were working for companies at your previous jobs?
I did not have that time flexibility with my employers, definitely not. At my last job, we had semi-flexible hours where we could start, say, anytime between 8am and 9.30am, and then we would finish any time between 4.30pm and 6pm. There was more flexibility than a lot of other employers might offer.
But now, because I have multiple health conditions, I'm able to attend medical appointments, I can do my counselling, I don't have to ask anyone for time off. If I feel unwell, I don't have to ask anyone for permission.
I just tell my clients that I'm feeling unwell and that I'll be working longer hours, or I might be working at the weekends to finish the projects. Naturally I reassure them that although I'm not contactable, their work will still be done. If it does have an impact on the deadline, then I make sure that my clients know about that as well.
4. Did the pandemic have an impact on your business?
I think it probably helped rather than hindered it. As more businesses went online, there were more realising they needed to get someone to help with digital marketing and SEO.
Or perhaps they realised the person helping them with their SEO, whether through an agency, a freelancer, or friend, it wasn't performing as well as it could be.
Being able to employ a freelancer is cheaper. Plus, freelancers can often offer a wider range of skills – whether that is data analysis, content marketing, link building or technical SEO.
5. Do you regret your decision to quit?
No, I don't regret quitting, for lots of different reasons. I was lucky in my old role to be able to do what I felt was best, within reason. But with my new role as a consultant working for myself, I have more control over my work.
Aside from gaining more control and earning more money, I feel as though I've had more opportunities to develop my career and work on promoting myself. Of course, I miss my old team, they were great, but I really enjoy doing good things for good people as well!
6. What tips do you have for someone wanting to go freelance?
I would say freelancing definitely comes from a place of privilege, and I would say that a lot of people that I know that do go freelance have the support from other people.
Maybe they live with someone and they're able to share the bills with them, or they might have a family that will support them.
I didn't have that safety net unfortunately. I pay all my bills, rent, everything. If you're able to save up money before going freelance, that's a great way to get started.
However, as I know from the health conditions that I live with, it's not always easy to be a freelancer and have a full-time job at the same time. I don't think I would've been able to do that.
Make sure you connect with people, whether that is on Twitter or Slack. I recommend joining these Slack communities: 'women in technical SEO' if you're a woman working in SEO, you can also join something called the 'Digital Marketing union' (it's not like a Workers Union, It's a support group).
It's a really nice community, where people share tips, tricks, ideas and frustrations, and share work and freelance opportunities.
I would also say looking on LinkedIn, being connected with recruiters is also very important.
7. Why do you think a lot of people are resigning from their current roles at companies?
In the industry I work in, I think people are starting to realise how much money is being siphoned off from the top, that a 'competitive' salary is just market rate. Certain workplaces are just in it for themselves or the senior management, rather than the workers who do the day-to-day work.
The pandemic has solidified people's doubts about their workplaces and made many realise that having a ping pong table and after work drinks aren't what they want in a job.
Having a supportive workplace, training, flexibility and trust is more important, alongside having the salary that they deserve.
8. What are you planning on doing next?
Continuing to do what I enjoy and do best – helping good people do good things and getting more people to see this.
Working with clients that make me excited to get up every day, and proud of what I'm doing for them. That's what really matters to me.