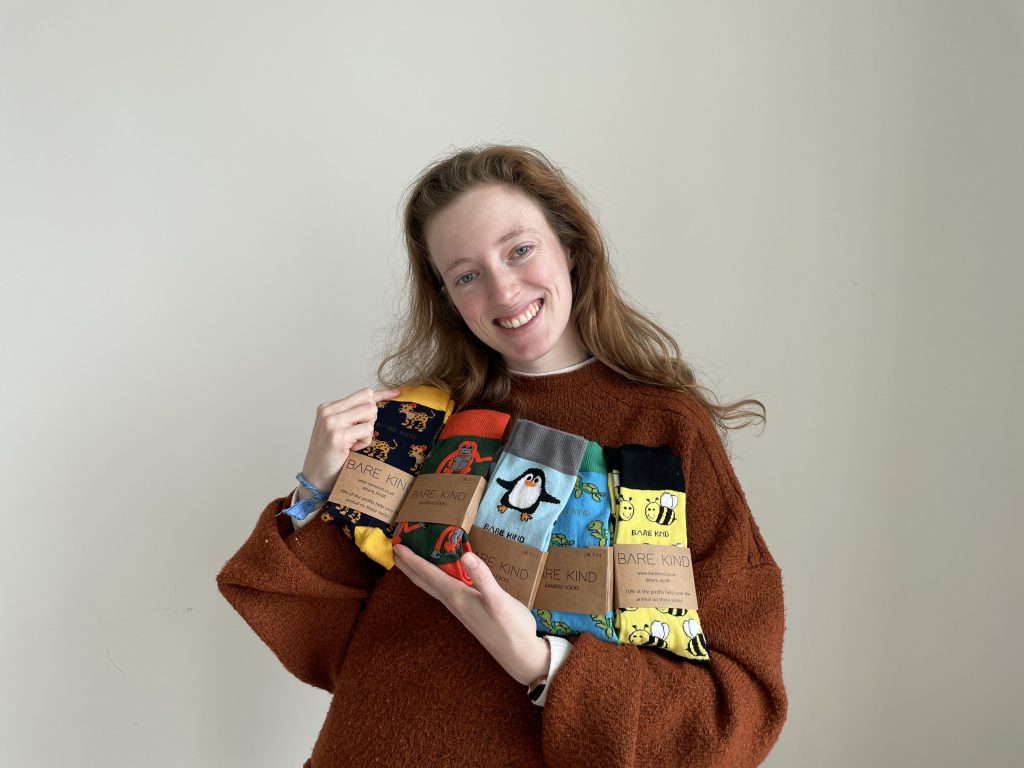 The Great Resignation is here. Workers are jumping out of their old careers and choosing surprising new career paths.
We speak to one person who quit their job at a big bank to start a sock company.
Despite high number of vacancies in the UK jobs market, people are still quitting their jobs to start their own businesses or change careers.
In our new series, we speak to every-day people about why they decided to quit their jobs and whether they're now happy or regret their decision.
'I quit my cushy job at HSBC'
We spoke to Lucy Jeffrey, founder and chief executive at Bare Kind. Lucy was a product manager at HSBC but quit in the middle of the pandemic to pursue her dream of selling ethically-made socks, with 10% of each purchase going to an animal charity depicted on your sock.
What was your previous role?
I worked for large bank, and the job was in Birmingham. I actually lived in London, but I had to commute three days a week, so it was horrendous.
When lockdown happened, I felt a sense of major relief.
Why did you quit your job?
I realised that for a long time, I had been thinking about quitting, because I didn't like my job. It was honestly two years coming. I think Covid made me realise that anything can happen, so you've just got to take your chances.
What I'm doing now is working on my own company, which I actually started a while ago. I started it in 2018 on the side. But never really thought about it as a something that I could do full time, I didn't think there'd be enough money to sustain it.
The premise of the businesses is selling bamboo socks. 10% of the profits are donated to the animal on the sock. When Covid hit and I started working from home, I actually shut down the business for a while.
Find out more: If you're 18 – 29, we want to hear from you! By taking our quick survey, you'll be in with a chance of winning a £100 shopping voucher from your choice of Amazon, John Lewis or M&S – plus four £20 vouchers up for grabs too.
In August I took out a bounce back loan – one of the government's business support programs. The terms of the loan meant I wouldn't have to pay any of it back and the government would pay the interest rate for a whole year. It was a really useful stopgap.
I put all the cash toward marketing the brand. It was a 'Hail Mary,' seeing how things would do for Christmas. I soon found out socks do very well at Christmas. It just took off in October. It felt like I could really do something with this.
I remember resigning really clearly.
Last November we were in lockdown again, and I had a day off for my birthday. I was doing nothing because of the lockdown, but something just clicked: I don't want to go back to work. I really do not want to go back to work. I'm not learning anything.
I've said this so many times before, but this time I actually meant it. My partner told me I should quit. The sock business was doing well so I had something to go to.
The next day I handed my notice in when I came back from my day off, and it was the best feeling.
Do you think you'll regret your decision to quit in the long run?
A big thing for me was the fact that I was supposed to go into the office after restrictions were lifted. My journey was two and a half hours, and because I was coming up and down, I was exhausted all the time. It just really pissed me off that they wouldn't let me work from home.
The actual job at HSBC I didn't mind when I say hated it. There is this saying: 'The good is the enemy of the great', and it felt relevant to my situation.
It was a good job, it paid well, I was quite comfortable, and it was easy. Because it was good in that way, I was avoiding the great stuff. I didn't have the same challenge or risk to excite things, something fulfilling.
That's why I stayed in my role for so long. There were people in the pandemic losing their jobs. I had a comfortable job that wasn't going anywhere.
But eventually, it was the best decision I ever made. I'm so glad I quit.
It feels exciting, my business could go global. There's way more potential to it than just the standard nine to five job at a bank. Very exciting.
How different is your previous role to your current role as a small business owner?
Having my own business can be a lot more stressful than my HSBC job.
In my previous role, there was no risk or much responsibility, while with my business there's a lot more risk. If something goes wrong, it's on me. That's obviously a risk you take when you work for yourself.
It's just a completely different lifestyle, but I don't think I could ever go back to that kind of corporate nine to five being told what to do all the time, having to follow the red tape. Obviously, working for a bank, the red tape is ridiculous, we couldn't do anything.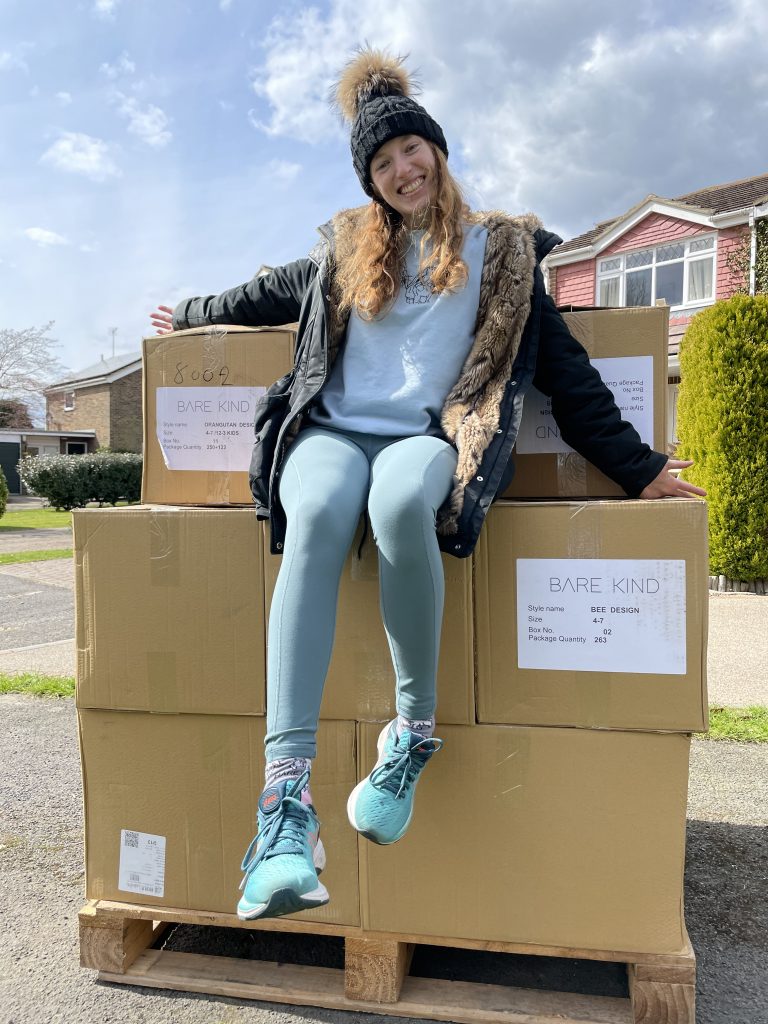 Why a sock business?
They're quite cheap to start out in – you're not paying for a full outfit or something technical. It's quite a basic product. It's easy from a financial point of view to start.
Plus, I just really love socks. They're my favourite gift to get at Christmas so I get excited about them.
I think you must be passionate about the product you're selling.