Keen eye for a bargain? Jordon "Britain's Coupon Kid" Cox has the best deals for savvy shoppers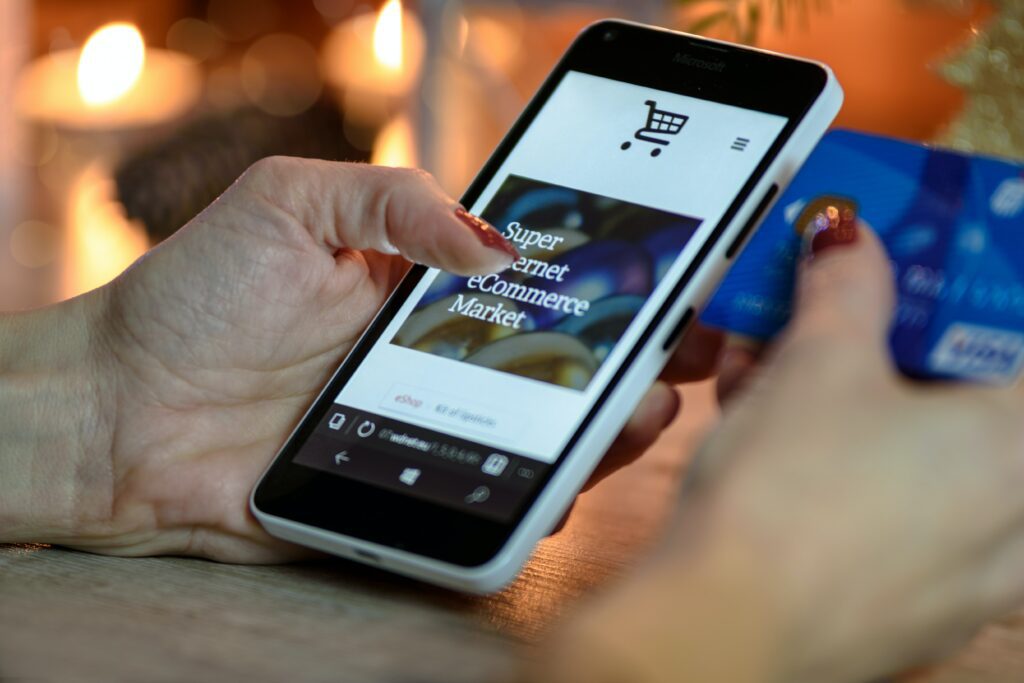 It's safe to say that everyone loves a bargain. Finding a really good deal or getting a freebie is a feeling that can't be replaced.
Luckily for you, we at Mouthy Money love a deal too! So now we're doing the work, so you don't have to.
Every week we'll be finding new deals and posting them on this page. So keep checking back to see what's new.
For more deals
---
Until Sunday 5th November, you can head to a Morrisons Café any day of the week and pick up 2 free crumpets with butter and jam.
This deal is available for your whole family, and you need to mention a specific phrase to the cashier to get it.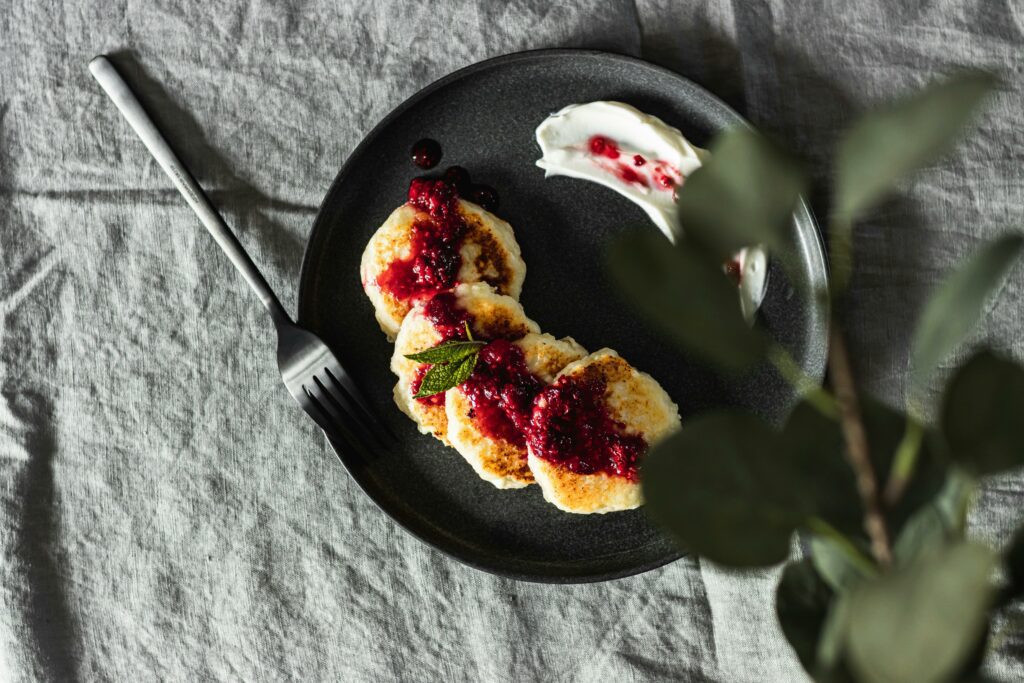 When you head into the restaurant, if you ask for 'Ellen', you'll get your free crumpets.
Usually the crumpets at a Morrions Café costs 99p, so while it's not a huge freebie, it's a nice one to know about. Find out more here.
---
Right now, you can get a free family day pass to a National Trust attraction in the UK, which could be worth up to £50 .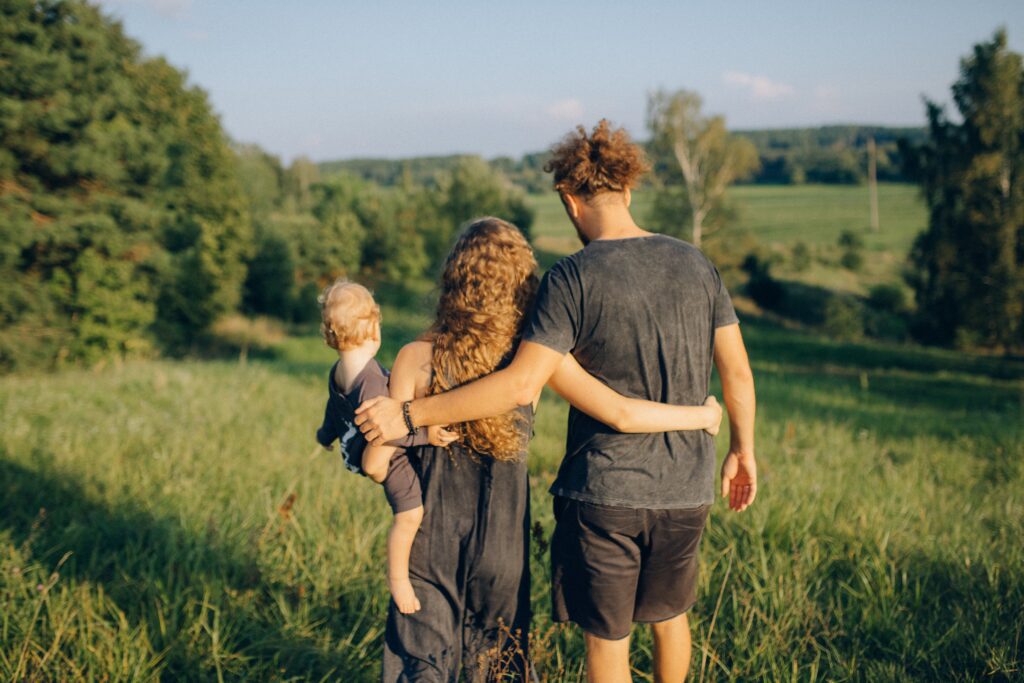 The pass gets 2 adults and 3 children, or 1 adult and 4 children entry to an attraction of your choice.
You can get the deal by purchasing either a Daily Star or Daily Mirror before the end of this week. Both papers should cost you less than £1.50. Full details here.
---
Free skincare bundle worth up to £41 (just pay postage)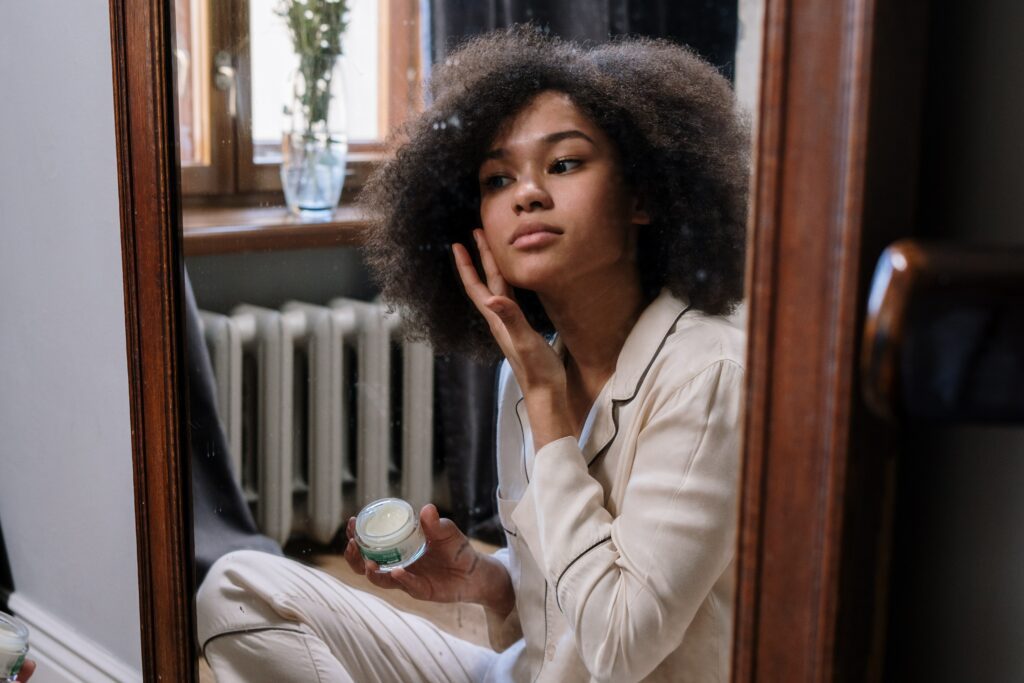 Grüum have launched a brand new deal that gets you a washbag, and two skincare products for free – you just pay £3.95 postage.
You can choose between five different colours of washbag (which usually costs £20), and a number of different skincare products. Find out more here.
---
Adults go free at theme park fright nights and dungeon attractions this Halloween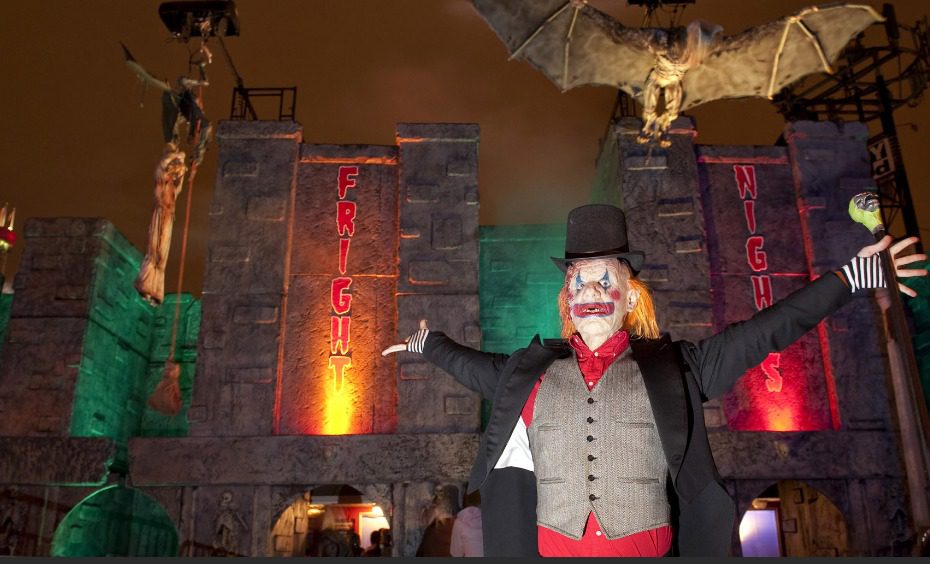 Selected Kellogg's products in the supermarket has promotional packaging on, that gets you an adult ticket for free.
Now, it's not as simple as just rocking up with a box of cereal (I wish it was). These promotional boxes get you a free ticket when you buy another one at full price.
You can either purchase an adult or a childs ticket, and get the second adult ticket for free, to Merlin attractions around the country. Full details here.
---
Two FREE cinema tickets a month for Sky customers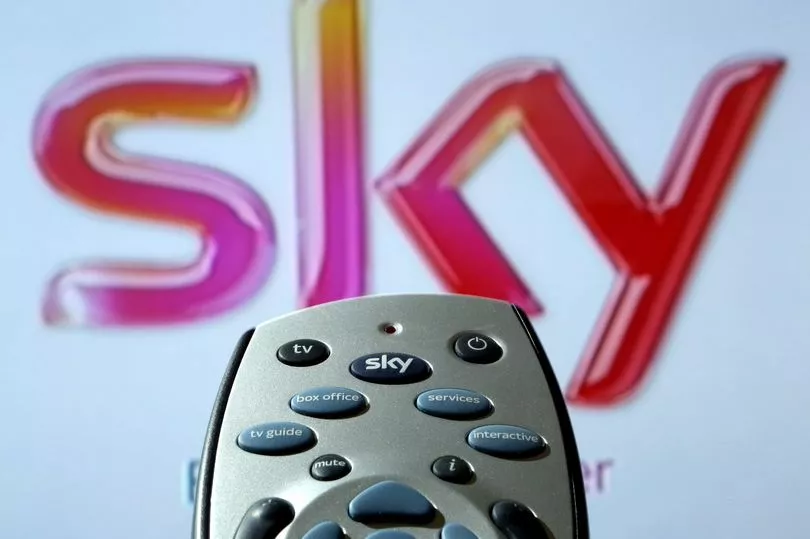 If you love a good movie – you can take advantage of this new perk just been released by Sky.
If you're a Sky Cinema subscriber, you can now claim 2 free tickets to a Vue cinema showing every month. Full deal here.
---
Free Lego Magazine For Kids Delivered 4 Times A Year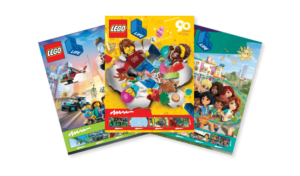 If one of your kids is obsessed with Lego, you can have Lego magazines sent to your house for free every few months.
The magazines have a mix of stories, games and pictures to fill in, and are sent quarterly.
You'll need to have a Lego account, and sign up to receive magazines by post.
The next issue to be sent will go out in November.
To find out more, and to sign up, head to the Lego website.
---
£20 Off £40 Spend At Village Inn Pubs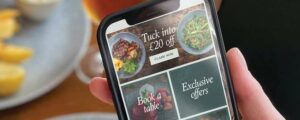 If you're a new member to the Village inn pubs app, when you first download it, you can enjoy £20 off a £40 spend.
You'll find the offer in the wallet tab of your app, but you need to wait at least 24 hours after you download the app before you can use it.
To find out more, download the Village Inns app.
---
20% Off Nando's For Students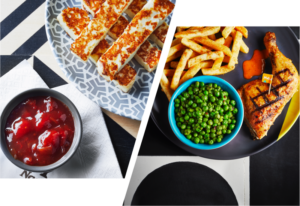 If you're a student, and have a student email address, you can take advantage of this deal that gets you 20% off your meal.
You can use the offer from Monday-Wednesday every week until the 15th October
Your student email will need to be linked to your Nando's account, and you'll get the discount when scanning the QR code and ordering – maximum of £10 discount.
To find out more, head over to the Nando's website.
---
Travelodge Rooms From £24.99 A Night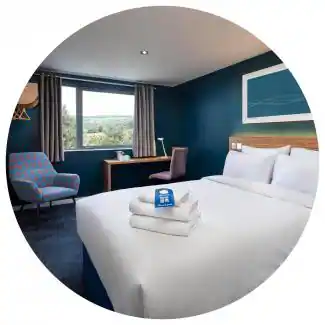 Getting away on a break at a hotel can be like taking out another mortgage.
But there's a deal on right now at Travelodge, where you can find 1,000,000+ rooms under £35 a night (some even as low as £24.99.
The deal is available nationwide (except for London), and rooms can be found all the way till February next year.
To find the cheapest rooms, it's worth using Travelodge Price Finder in the place you'd like to stay.
For more information, head over to the Travelodge website.
---
Iceland 7 Items For £10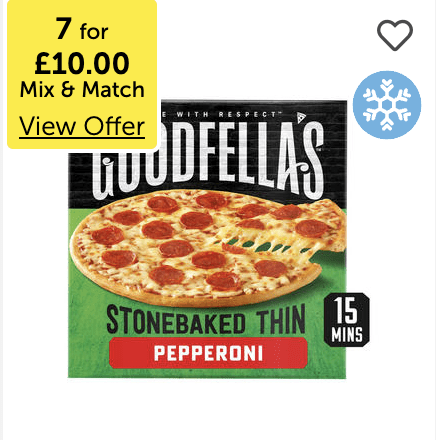 This is a great deal on freezer food from Iceland. You can choose 7 mix and match items and pay £10 for them all (works out at £1.43 each).
There are lots of well known brands and high cost items in there including:
Goodfellas Pizza (norm £3)
Birds Eye Potato Waffles (norm £2.50)
Birds Eye Fish Fingers (norm £2)
Aunt Bessies Large Yorkshire Puddings (norm £2.50)
This is available both online and in store. You can chose 7 of the same item if there's something you wanted to stock up on, or get a selection.
For more information, and to order, head over to the Iceland website.
---
FREE Italicus Spritz Cocktail At All Bar One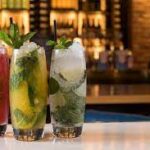 If you wanted a cheeky cocktail at a bar, and didn't want to pay £10+ for one – here's just the deal for you.
If you download the All Bar One app onto your phone, you'll be given a voucher for a free Italicus Spritz at your local pub.
These are usually worth £10.50, and you have 30 days after signing up to claim it.
For more information, and to claim it, head over to the All Bar One app.
---
£5 Of Free Asda Rewards Credit If You're A New Member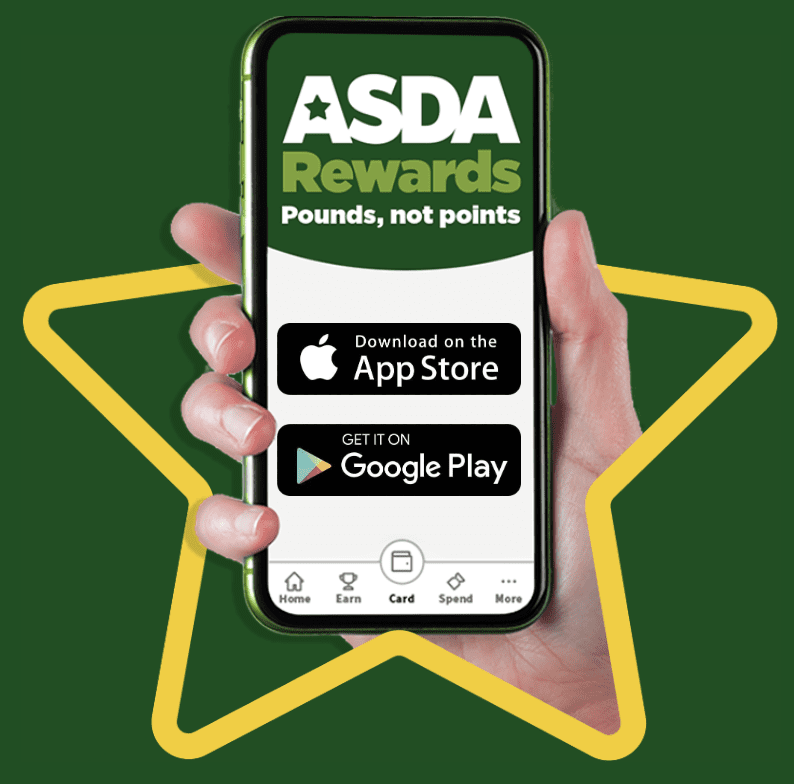 If you're an Asda shopper and don't have the Asda rewards app installed, you can grab yourself £5 for free.
In the month of September, each new member that signs up and scans their card at checkout for the first time will get £5 added to your cashpot for free.
You can spend as little as you like to scan the card (so you could get a banana for 10p and still get the £5).
For more information, head over to the Asda rewards app.
---
Up To £65 Off Merlin Annual Passes

Theme parks and days out can be super expensive – but this deal might get you a great deal if you visit them regularly.
If you, or someone you know is on O2, you can get up to £65 an annual pass for Merlin attractions nationwide.
The cheapest pass is now £79 each with the deal (usually £99). If you go to theme parks more than 2 times in a year, it's worth getting the pass.
To find out more, and see what attractions are included, head over to the O2 website.
---
Free Whiskas Cat Food Sample Via Post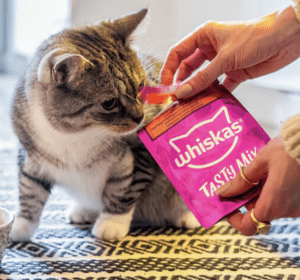 If you've got a moggy at home, or know someone who does, you can get yourself a free cat food sample.
When heading over to the Whiskas website, you can request a sample of either standards Whiskas or Tasty Mix.
Only one sample is available per household, and it may take up to 30 days to get your sample through the post.
To find out more, and to claim your freebie, head over to the Whiskas website.
---
London's Highest Free Viewing Gallery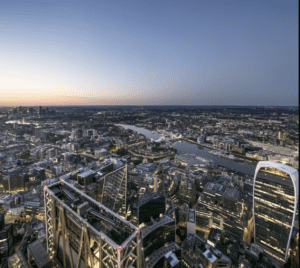 As an alternative to the Shard, from September, you'll now be able to view London from the skies in a new viewing gallery called Horizon 22.
Based in Bishopsgate, you can travel up the second tallest building in London for free, 7 days a week for no cost.
Keep this in mind if you wanted to go to London in the future and take in some sights.
For more information, and to book tickets, head over to the Horizon 22 website.
---
£2 Bus Fare Cap On Journeys Nationwide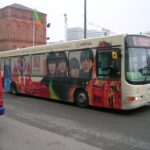 To help people with the rising cost of living, if you wanted to get around on public transport, you can now do it for a fixed price.
A bus fare cap of £2 for one way fares has been implemented on bus routes nationwide, and includes most well known bus companies.
It now might be cheaper to buy two single fare tickets than it would be buying a return if you're taking the bus.
The cap is on until October 31st, so there's plenty of time for you to take advantage.
For more information, and to see if your local busses are involved, head over to the Government website.
---
Costa Treat Drop – £1 Drinks & 50% Off Food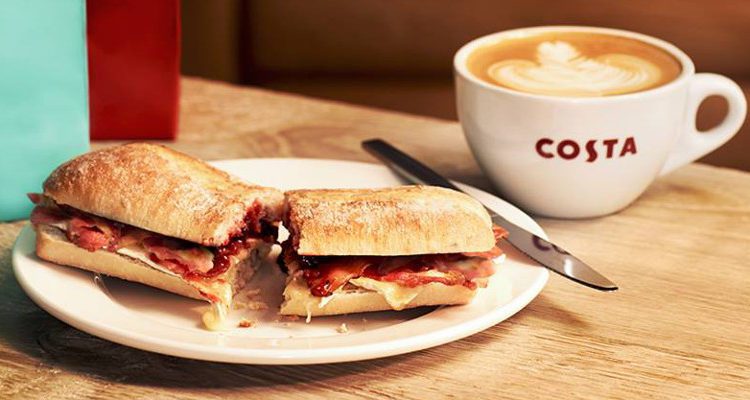 Costa have just started a new promotion called Treat Drop, where they'll drop treats and money off offers into your Costa App.
If you have the app installed, head over to your rewards section, as you may have been given one of the following offers, that you can claim this week:
£1 hot drink
2 for £5 drinks
50% off food
If you don't have the app, and haven't signed up to Costa Club, you can still sign up and start getting offers sent to you.
To get the deals, head over to the Costa app.
---
Free Pets At Home Workshops For Kids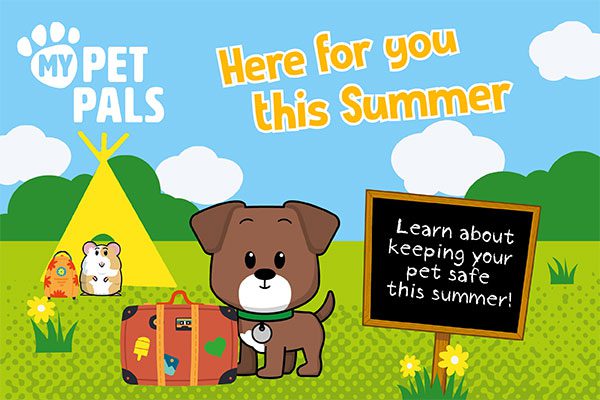 While the kids are off school, it's going to be tricky to keep them occupied. Luckily there are some free events like this one to keep them busy.
Pets At Home stores around the country are offering free workshops called 'My Pet Pals', where kids can learn how to look after your pets in the warm weather and the best way to travel with them.
All kids that participate in the workshop get a certificate, activity sheets and get to meet some furry friends.
You'll need to book in advance, but there's availability near enough every week throughout summer.
To book a place, and find out more, head over to the Pets At Home website.
---
Free Football Coaching For Kids

Heading outside in the sun to play some football is free, and you can grab some kids coaching sessions for free.
There are plenty of dates available throughout the year, most of which fall on weekends.
You don't have to pay anything, just enter your details online to reserve a slot.
For full details, and to get the deal, head over to the McDonald's website.
---
Free McDonald's Fries For Signing Up To The App

If you've never downloaded and signed up to the McDonald's app, you can get yourself a free medium box of fries.
The deal will appear under the 'rewards' tab, and you'll need to purchase at least one other item to get your free fries included in the order.
Medium fries cost £1.49, so it's a nice little freebie.
For full details, and to get the deal, head over to the McDonald's app.
---
Free Open Water Swimming Lessons For Kids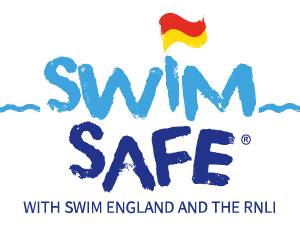 Children between the ages of 7-14 can head down to an open water swimming lesson this summer.
This is a collaboration between Swim England and the RNLI offering these sessions for free, but you'll need to book in advance.
There are lots of locations for this around the country (as you'l probably guessed – most are near the coast).
Places are booking up quickly, so do check your nearest one and book as soon as possible if it's something you're interested in.
For full details, head over to the Swim Safe Website.
---
Free Days Out Over Summer With Heinz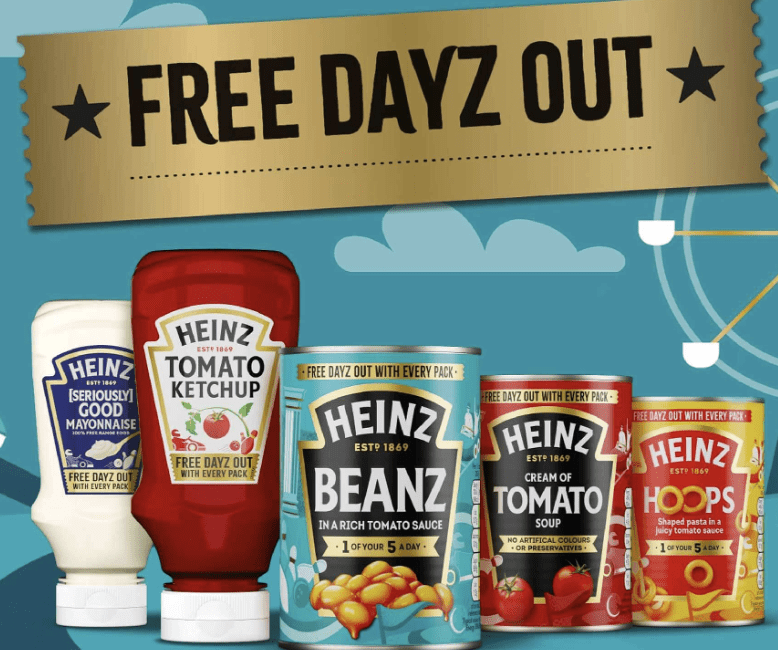 Buying that tin of beans can be your ticket to cheap school holiday activities this year.
If you buy a Heinz product (Ketchup, Beans, Spaghetti Hoops etc), you can get a free day out. This includes thousands of venues nationwide including bowling, trampoline parks, go karting, swimming and much more.
For each product you buy, you can get a free ticket (either kids ticket or adult depending on venue. You can claim up to 2 codes a day.
For full details about the promotion and the deals you can claim, head over to the Heinz Days Out website.
---
Free Dry Cleaning At Timpson If You Have An Interview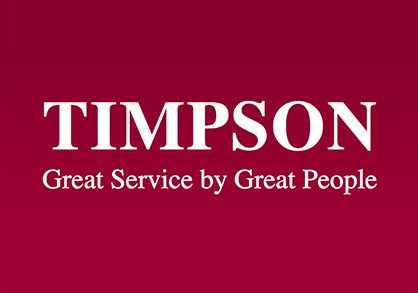 This is a really nice deal if you're struggling to find work and need something dry cleaned.
If you are currently unemployed and have an interview coming up, you can take your suit or dress down to Timpsons to get it dry cleaned for free.
This is available at all 500 stores nationwide. There's no evidence you need to show, and is purely done on trust, but it's a lovely offer for those that need it.
For more information, head over to the Timpsons website.
---
Game Of Bowling & Junior Burger For £5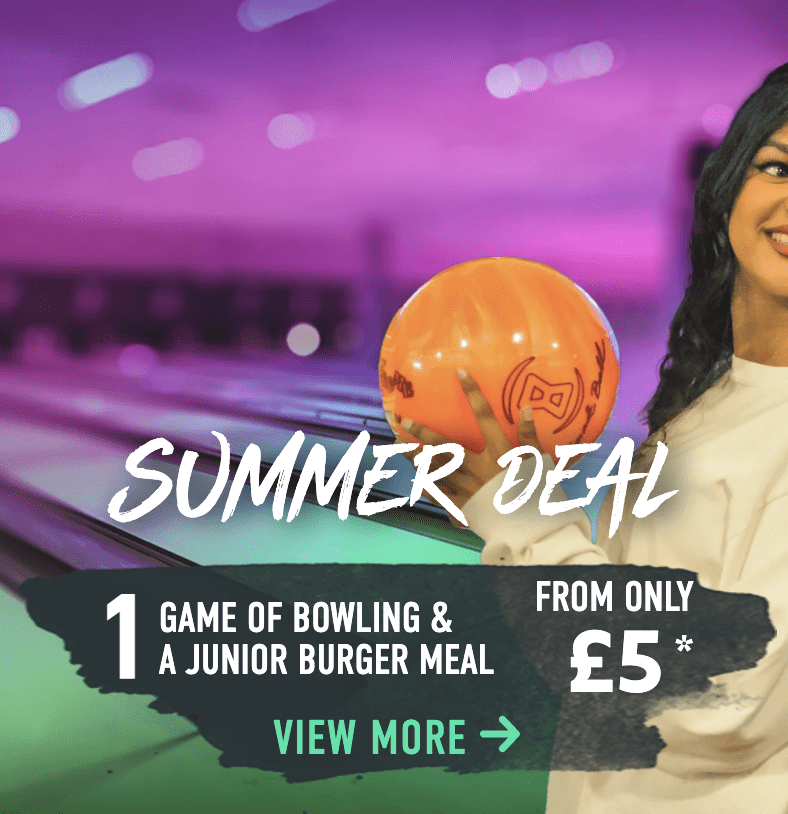 If you wanted to go bowling over the school summer holidays, this is a very good deal that wont break the bank.
At Tenpin, you can get a game of bowling and a junior burger meal for £5.
This offer is available for both adults and kids… so a family of 4 can all play a game and eat for just £20.
You'll need to book online in advance, which you're able to do when you select your local venue from the drop down.
For more information, and to book, head over to the Tenpin website.
---
Free Tennis Lessons For Kids This Summer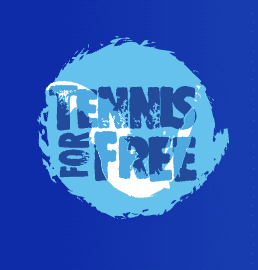 If you're wondering what to do with your kids, or you're inspired by Wimbledon, this is a great deal.
There are 42 locations nationwide that are offering free Tennis coaching sessions to kids under 12.
Each session are 90 minutes long – which would otherwise cost £20+ for a session.
You do need to book in advance, and spaces are filling up quickly, so don't hang around if it's something your child might be interested in.
For more information, and to book, head over to the Tennis For Free website.
---
Free Scavenger Hunt Nationwide With Geocaching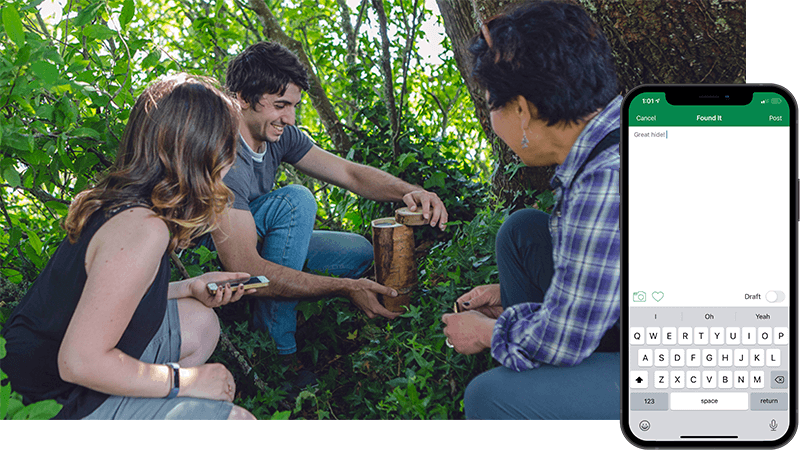 If you've never heard of Geocaching, it's a website/app where little treasures have been hidden all around the country (and the world).
These have all been marked on a map, and it's your job to go and find them.
Most of these treasures (or caches) are placed by other people, usually hidden away in secret spots.
Caches usually have logbooks, so bring a pen and write your names in the book when you've found the hidden cache.
Sometimes there are treats inside that you can take, but often they like you to put something else back in the cache to replace what you take.
For full information, head to the Geocaching website.
---
Free Visits To Lifeboat Stations Nationwide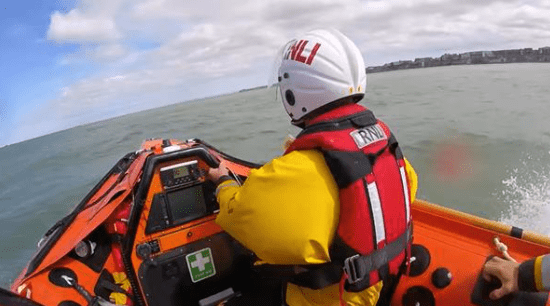 Everybody knows about the RNLI, but not many people know that you can go for visits to the stations year round.
You can see all around the stations, see the lifeboats and meet with some real lifeguards who work there.
Some stations have gift shops, where you can buy some RNLI merchandise or make donations to the charity.
There are over 200 stations around the country's coastline, each with different opening hours.
For full information, head to the RNLI website.
---
Adults Go Free At Merlin Attractions With Kellogg's Cereal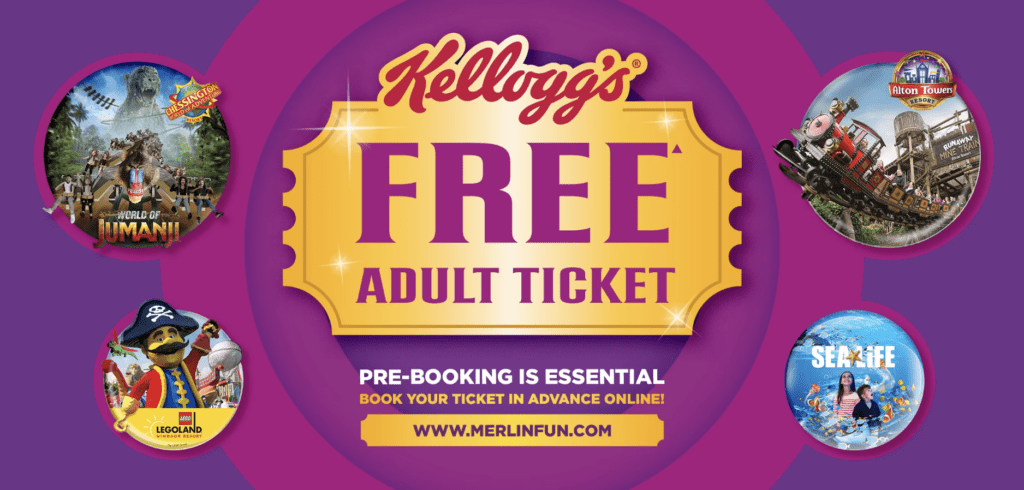 If you buy selected Kellogg's products, and you can get one ticket free at theme parks, aquariums and major attractions nationwide.
Your full price ticket can be for either an adult or a child. If you have multiple people in your family, you can get this deal multiple times if you have more than one voucher.
You can use the voucher at big attractions such as Thorpe Park, Chessington World of Adventures, Alton Towers, Sealife Centres, Dungeons, the London Eye and many more.
To get the deal, once you've bought a Kellogg's product with the voucher on, head over to the Merlin offer website and book your tickets.
For full information, and to see what's included, head to the Merlin website.
---
10% Off Groceries For Over 60s, Iceland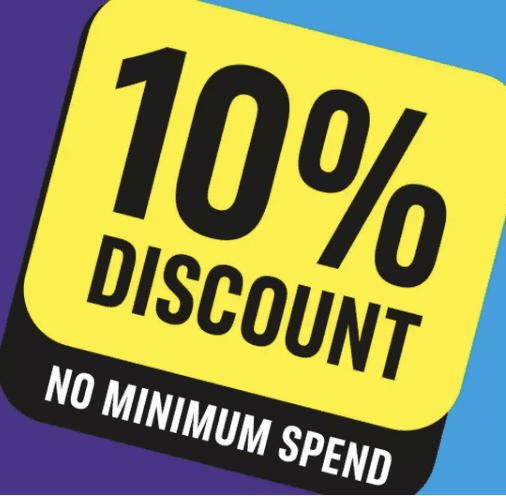 If you're aged 60+, you can get 10% off your in-store shopping at all Iceland or The Food Warehouse stores nationwide when you show valid ID and your Iceland Bonus card.
This offer's valid every Tuesday and there's no minimum spend – so you can get yourself 10% off every single week on your shopping.
The valid ID you must show can be either a driving license, senior bus pass or senior railcard.
For more details, head to the Iceland website.
---
Free Global Health Insurance Card (GHIC)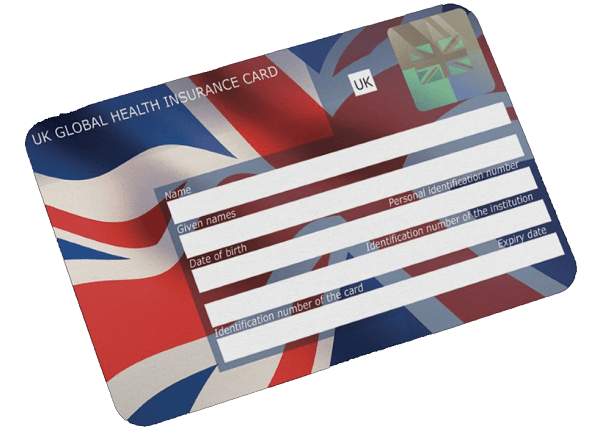 If you're travelling to the EU or Switzerland, you can get access to healthcare with a GHIC.
This replaces the 'EHIC', which may be expired for most people.
You can apply online for a GHIC card for free, which will be posted out to you within 15 working days.
If you're heading out to the continent, and you do need healthcare, you can show the card to get access to healthcare for the same price as locals in that country.
It's not a substitute for travel insurance, so make sure you get that too – but this should make life easier if things were to go wrong.
For full details, head to the GHIC website.
---
Tickets To London Zoo From £3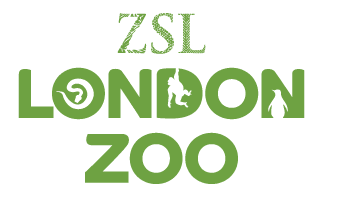 Heading on a day out doesn't have to be expensive if you're struggling – and this deal from London Zoo will really help.
If you are claiming Universal Credit, you can pick up tickets this summer for £3 per child and £5 per adult. Usually tickets cost £21+ to get in.
You'll be able to claim the tickets if you are claiming Universal Credit, Working Tax Credit, Child Tax Credit, Employment and Support Allowance, Income Support or Jobseekers Allowance.
You'll need to book the tickets online in advance, and show proof of benefit. This deal also works at Whipsnade Zoo in Bedfordshire.
For full details, head to the London Zoo website.
---
Eurostar Trips From £39 Each Way (August To October)
If you wanted a getaway to the continent, now is a very good time to book.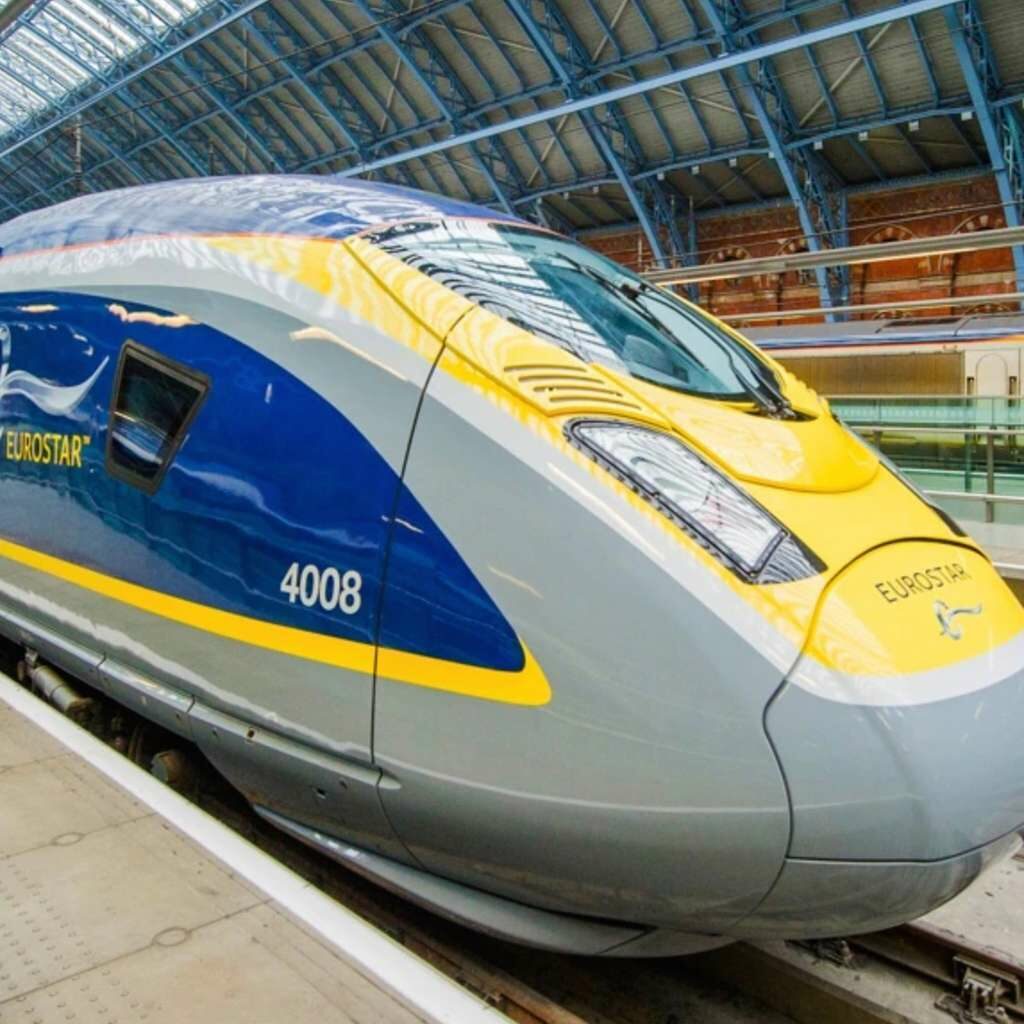 Eurostar have launched 1,000s of cheap fares from £39 each way to Paris, Lille or Brussels from London St Pancras.
This means you could travel for £78 return on selected trains and dates.
This includes some dates over the summer holidays. For example a trip to Paris from the 21st-23rd August would be £78 each.
For full details, and to book, head to the Eurostar website.
---
10 Books For £10 At The Works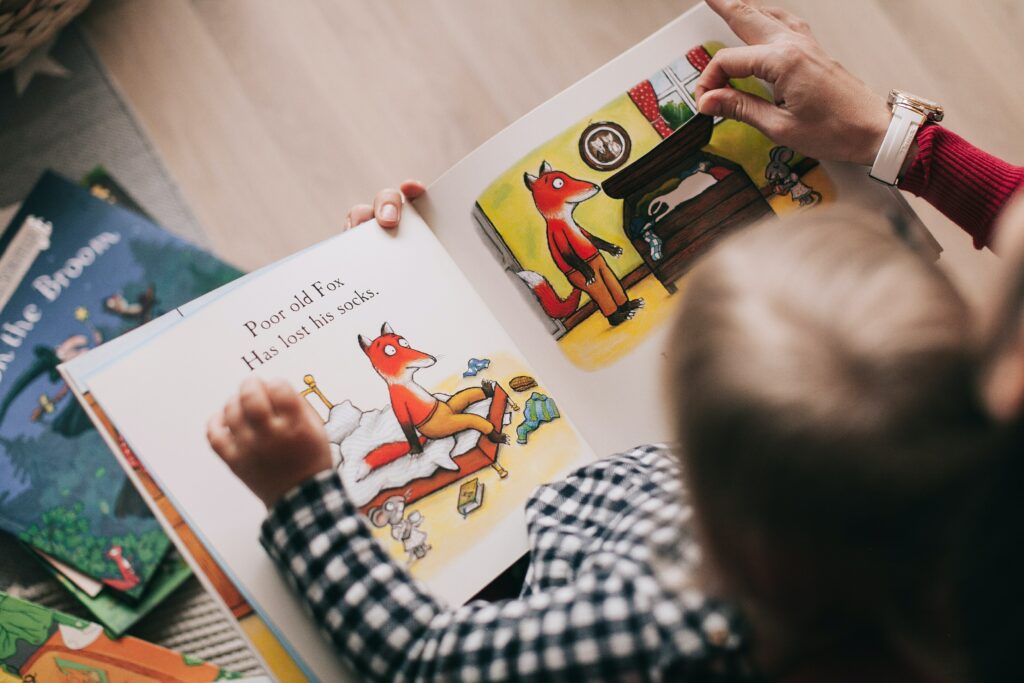 Right now at The Works, you can pick up a bundle of 10 kids books for £10, working out at £1 each.
You can pick up bundles such as Mr Men, Elmer and classic bedtime stories.
Usually these bundles cost up to £69.90, so it's quite a significant saving.
For full details, see the blog post.
---
Free Airport Lounges If Your Flight Is Delayed This Summer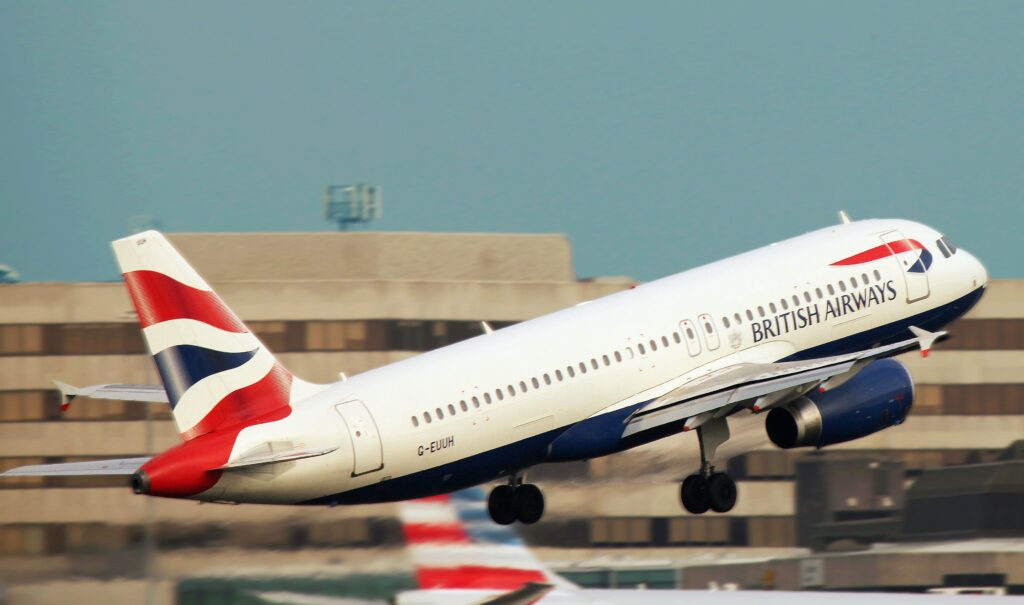 If you're heading away on holiday this summer, the last thing you want is a delay.
But if you do have one, you can chill in an airport lounge with this deal.
One person in your group will need to be on the mobile provider O2, and register your flights.
If you're delayed, you'll be sent up to 4 airport lounge passes automatically.
For full details, head to the blog post.
---
Two For One Attractions When You Buy A Train Ticket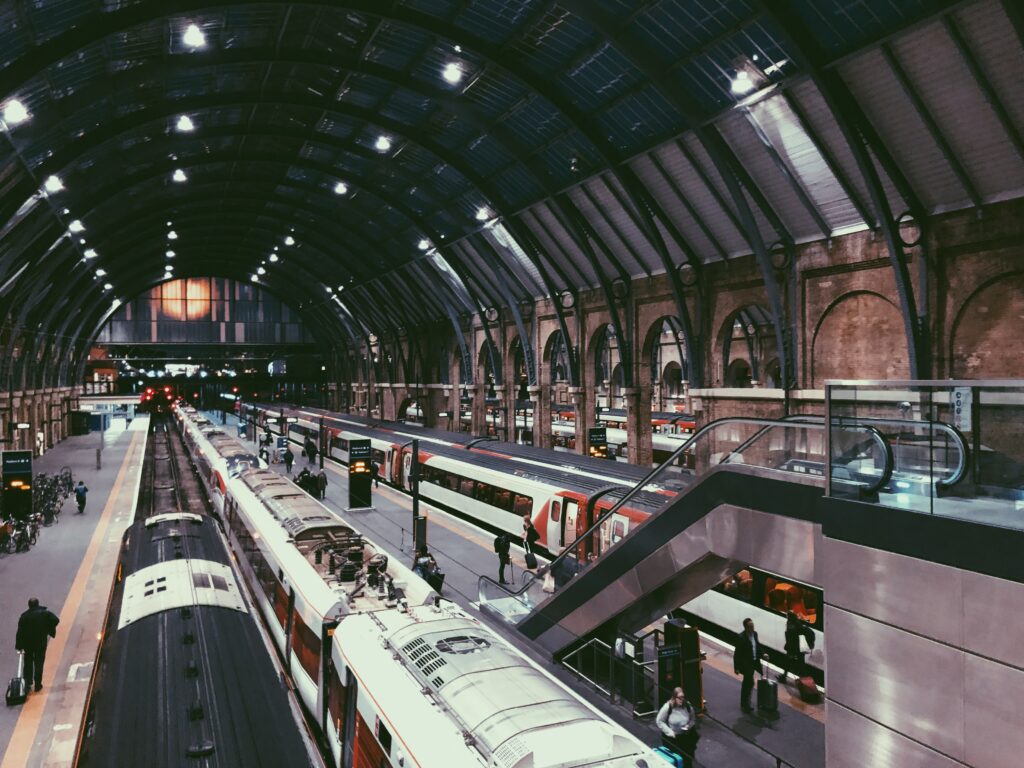 If you're heading someone on the train, you can use your ticket to get yourself 2 for 1s at attractions.
There are plenty of places in London, such as the London Eye and Tower of London participating, as well as theme parks and stately homes nationwide.
For full details, see the blog post.
---
See Your Favourite TV Shows Recorded Live For Free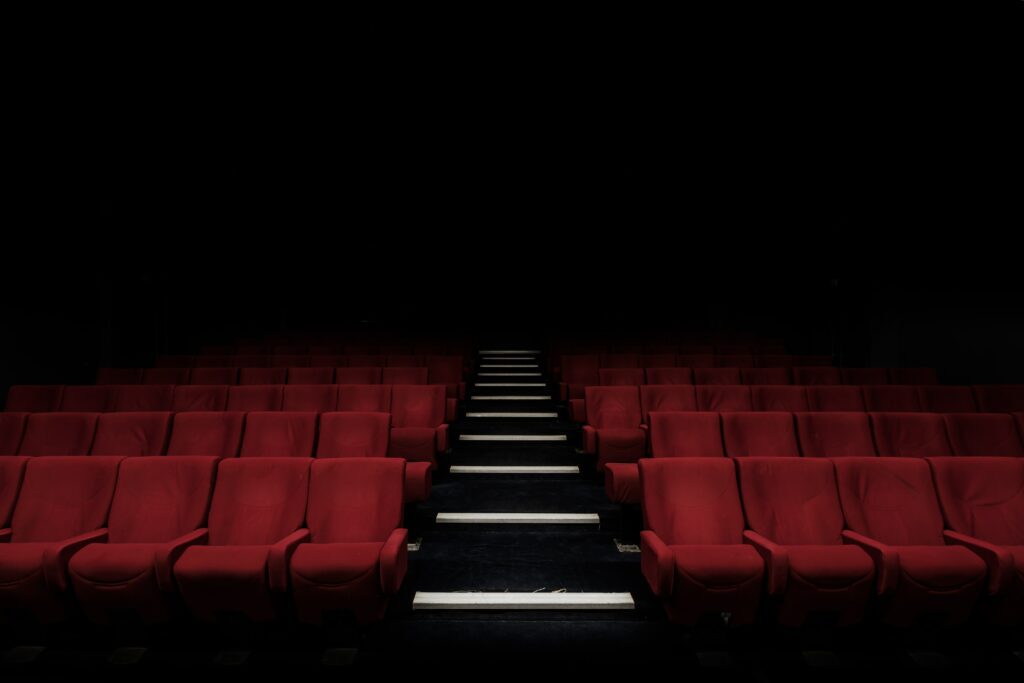 If you've ever seen a TV audience and thought 'how on earth do they get on there?' – it's actually pretty easy.
TV shows give free tickets away to the public to give noise and reactions when recording, all you need to do is apply for them.
For full details, read the blog post.
---
Photo by PhotoMIX Company from Pexels.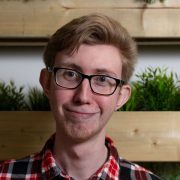 Deals guru
Jordon is known as "Britain's Coupon Kid," who has been saving money since age 15. He spent four years writing for MoneySavingExpert, and now regularly appears as an expert on TV, radio and print. It's his mission to make sure nobody pays full price for anything.