Quarantine put the brakes on a trip abroad? Here's how to make the most of a staycation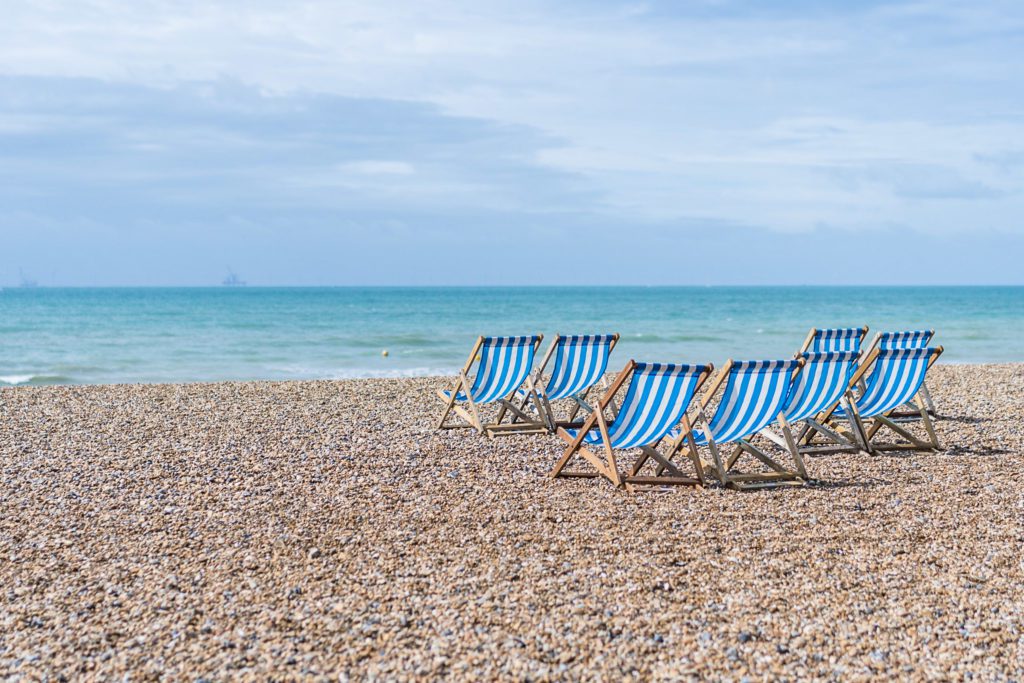 With the Government's quarantine measures making foreign travel more challenging, Mouthy Money co-editor Edmund Greaves reveals how to make the most of a 'staycation'.
For those of you who, like me, haven't had the chance to even contemplate a holiday abroad this summer, you might be wondering what to do.
I initially planned a driving holiday to France with my girlfriend, but that idea went out of the window when the Government introduced a quarantine on those coming back from Spain.
While some people who work from home might afford two weeks stuck in the house as a price to pay for some time at 'la plage' , unfortunately Ellyn is a paediatric nurse, which means she can't afford to quarantine for 14 days. And fatefully, France has now had quarantine reimposed.
So, we've scaled back our ambitions. But that needn't be a disappointment.
Living inside the M25, it's easy to forget the UK is a spectacular country and can be a fantastic holiday destination. And what better time to give it a try than now?
Where
Initially I thought of making a trip north of the border to Scotland. I've always harboured a romantic notion of the Highlands and in particular wanted to visit a place called Achmelvich beach, which frankly looks like it could be the Caribbean.
But anecdotally at first, and recently confirmed by an opinion poll, the Scots don't seem that welcoming of visitors from south of the border at the moment. Pick and choose your reasons why this is, but why go to the trouble of either making that worse by being the annoying English tourist, or getting sub-standard treatment from someone who doesn't want me there.
Plus, Scottish First Minister and disliker-of-Sassenachs-in-chief Nicola Sturgeon has threatened to force English people travelling north to quarantine. Scotland was off.
Next in our thoughts was Wales. Ellyn is half Welsh (the name is apparently a giveaway spelling) so why not visit her homelands? The North of Wales all the way down to the rugged coasts of Pembrokeshire are spectacular. And I had a particular fantasy of living out some druidic tales on Anglesey.
The issue again though is the Welsh government has been stricter on lockdown than England, so booking might lock us into something we then can't use. We have two weeks to spend though so had a thought – what if we split our time?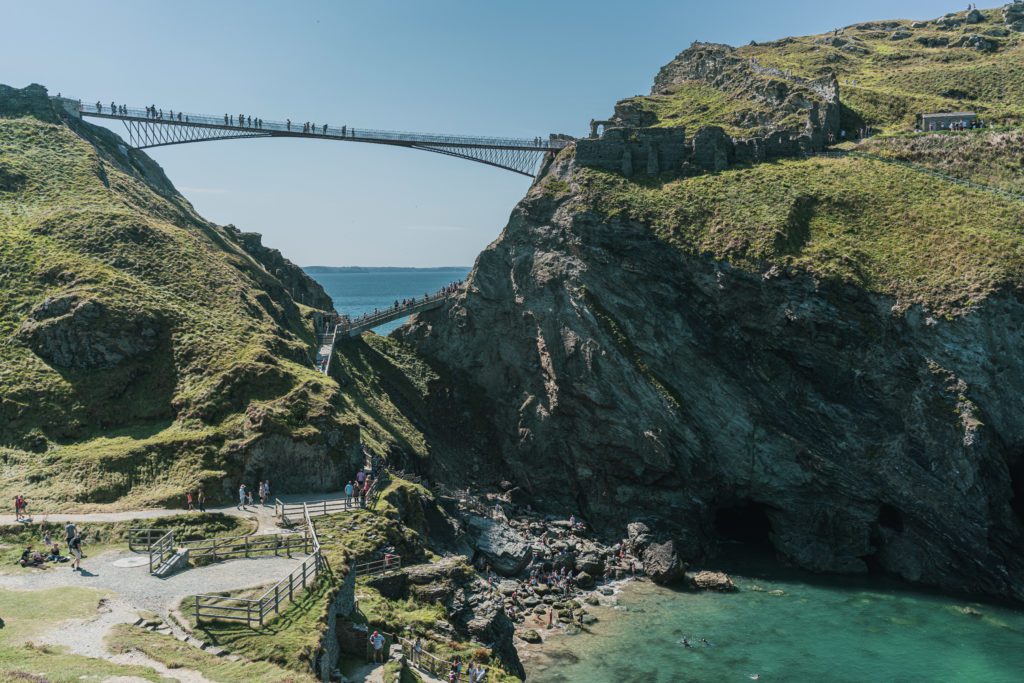 So the current plan as it stands is – one week in Wales, and one in Devon and Cornwall. Very (very) fortunately, Ellyn grew up in West Devon and her family still reside there. It is an excellent and cheap jumping off point for us.
We're not planning on staying at their place more than a few nights, rather to head further down into Cornwall and camp around Land's End, where I've never been and make our way around the coast.
How
Camping. It's flexible and you'll feel like mountain man for boiling water over a gas stove while looking at cows. You can mostly turn up and there are a lot of places to go. Having a car has been a boon for us because we've been able to invest in camping gear that we can actually carry around.
We bought quite a few bits and pieces on Amazon, which held a camping sale earlier in the year, for example a big four-man Colemans tent which was £89 marked down from £140. We got other bits like soft mats and cooking tools but look at these purchases as an investment that pay for themselves as we camp more frequently.
We did a test-run of camping on a long weekend in Devon in July. We could book a non-electric pitch for £20 a night, really not breaking the bank for access to Dartmoor, a beautiful bit of countryside. I'd recommend buying a couple of high-capacity battery packs though to keep mobile phones charged.
I haven't camped since I was at school, but to be honest this isn't Duke of Edinburgh-style camping. Our first night was a little uncomfortable as it rained for a few hours and we were just getting used to the sleeping bags and mats. But every subsequent night was a joy as we got used to the slight rough and readiness of it.
The campsite were very helpful and attendant about the coronavirus issue, helping people to use the bathroom facilities etc safely and making sure all the pitches were well spaced out. It gave me a lot of confidence to go on and do it elsewhere for a longer time.
Why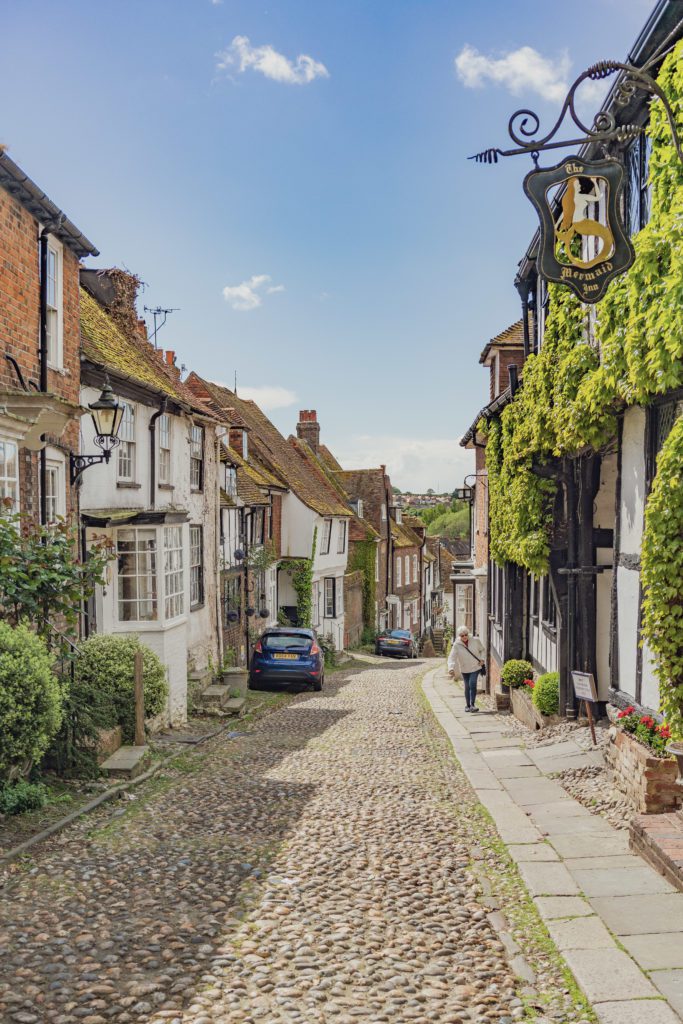 The UK has some frankly iconic places of natural and human beauty. Why not get out there and experience it?
If you're wondering slightly what to do in an area you might like to visit, buy a guidebook. It feels counterintuitive buying a Lonely Planet or Wild guide about somewhere in your own country but it's actually incredibly useful. We've discovered secret swimming spots just off the M25 and ancient Bronze Age ruins thanks to such guides. Each one a remarkable experience.
Plus, the Eat Out to Help Out scheme, and the VAT reduction scheme mean you can do a lot of eating out at 50% off, and save 15% on things like accommodation. These will really help to cut your costs for a home-bound trip.
Leveraging that knowledge to better explore the great places our country has to offer and you may just never want to go abroad again!
Photos courtesy of the author.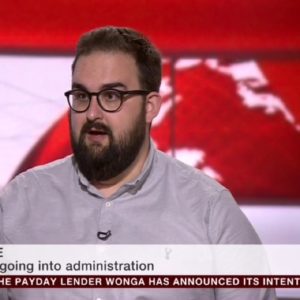 Editor
Edmund Greaves is editor of Mouthy Money. Formerly deputy editor of Moneywise magazine, he has worked in journalism for over a decade in politics, travel and now money.