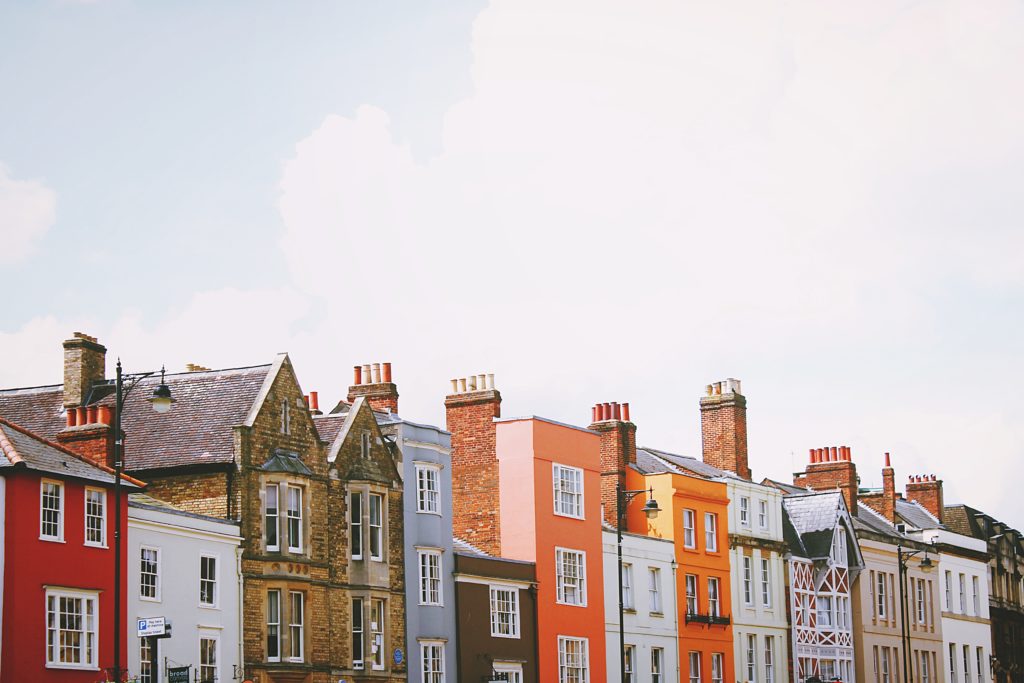 Mouthy Money reporter Dana Raer explores why finding somewhere to rent has been such a struggle for her, and what factors are exacerbating the issue around the UK.
If you've been struggling to rent an apartment or room where you want, after looking for a long time, you're not alone.
The rental market is currently a nightmare to navigate as soaring demand does not meet the woeful supply.
I started looking for apartments in July. Now in November, I am at a loss for words. I thought finding an apartment to rent after starting to earn my own money and have some financial independence at my first job as a recent graduate would be fun – right?
Spoiler alert: it's not.
I graduated from my journalism course at the University of Sheffield this summer. In August I went back to my home country to visit my parents in Romania. Mid-August I started looking for apartments online. I realised pretty quickly after several futile phone calls that something was wrong.
Competition among tenants
Demand per rental property in cities has seen a rise of 155% compared to pre-pandemic levels and up to 224% in rural locations, according to Rightmove.
This has created a lot of competition among tenants – the luckiest being the one who sees the property first.
For me, finding somewhere to rent has become like window-shopping during Christmas in the busiest neighborhood of the city. You enter the shop to buy an item displayed in the window only to find out it's already gone.
My experience
The rooms or apartments I saw online were always taken by other tenants in a few hours after showing on the site.
I would usually call agents with a lot of interest, ready to make an application for a property that was published an hour ago for it to be already taken – it is an absolute nightmare.
In one instance, after making an offer to a property I liked, I the agent rang me back to tell me other potential tenants were willing to pay more for the spot. They asked me if I was able to pay more too!
People had to resort to bidding to get a flat faster, which for me is unfathomable as prices are already extraordinarily high thanks to demand. As I'm only a recent graduate affordability is a big factor for me too.
Most of the time, agents don't even do face-to-face or virtual viewings, because offers come as soon as posts are made online. It would seem you're either the first one to give an offer – without even seeing the apartment or a video of it (praying that it has no issues) – or you don't get it.
The impact
A nice living environment makes a huge difference to our mental health. This more than ever in the past 18 months during the pandemic, because there is no way you can escape the four walls surrounding you. This is especially the case with more and more of us working remotely permanently.
Finding a comfortable place to live in a safe area is more than important.
Plus, with inflation, tax and bill hikes, rising rent prices, the situation is becoming abhorrent. The high demands of renting puts many of us in vulnerable positions – signing a contract without knowing what we're signing up for. It is also making it increasingly harder for recent graduates to find a decent place to stay.
Thankfully, I have a job in which my employers are very flexible – but this is not the case with everyone. Most people on starting salaries are put in a tough position to risk staying in a place they don't feel safe or comfortable when working from home, because it's what they could find after months of looking online.
How can you rent in this climate?
Surprisingly luck was on my side today. As I am writing this, I have received a call saying one of my offers has been finally accepted (after two months and a half of searching every single day).
I have seen a video of the apartment but haven't seen it in real life.
Here are my tips if you also want to get ahead of the renting queue:
Be the first one online. I woke up earlier in the morning and called agents before starting work, so I could get a head start.
Be polite and chatty to every agent you speak to. After searching for more than two months every single day, agents got to know me and what I'm looking for, and would call to talk to me about new properties.
Show enthusiasm. Call agents and express your genuine interest to get a place straight away, discussions about viewings will come later.
Be understanding. Agents most probably have it as tough as you – some even receiving 80 calls per property. It's not their fault there is a low supply of apartments.
Negotiate. Once making an offer, and receiving a draft contract, be confident and negotiate the terms you're not okay with. Just because there's a high demand, it doesn't mean you have to accept everything you're being given. After all you've got this far.
Photo by Toa Heftiba on Unsplash