Do you need a personal financial adviser?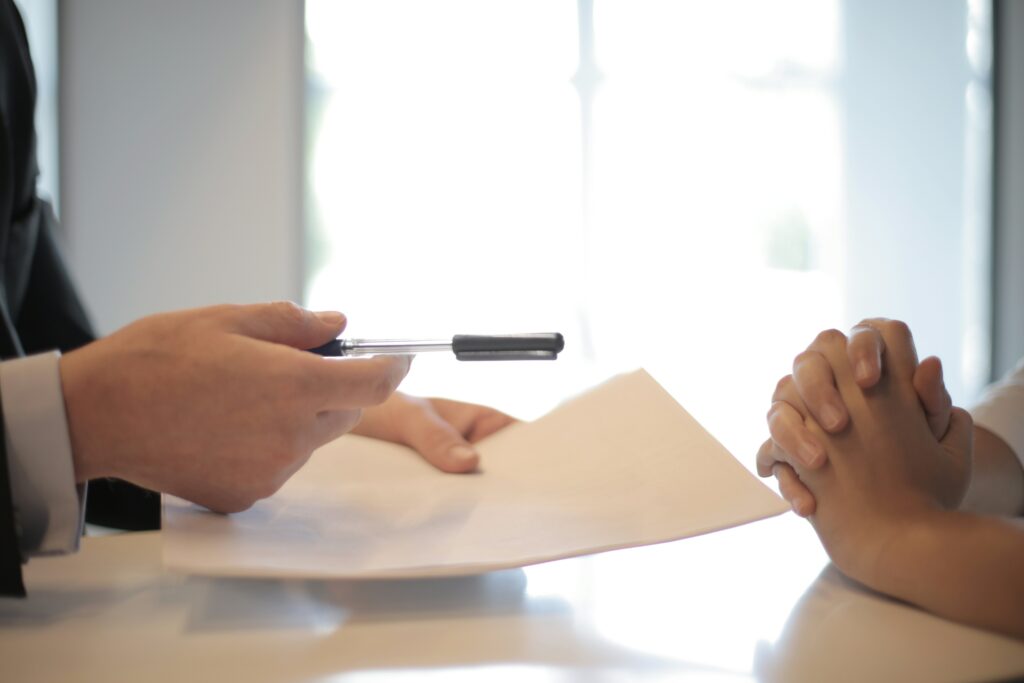 Today I thought I'd address the (sometimes controversial) question of whether you should have a personal financial adviser.
In this article I'll explain what financial advisers are and what they can do for you. I'll also explain why – despite being a money blogger and considering myself reasonably financially savvy – I have a personal financial adviser myself.
Let's start with the basics, though…
What is a personal financial adviser?
A personal financial adviser is a professional who provides financial advice and services to clients according to their specific needs.
An adviser will start by assessing your financial circumstances and goals. They will then recommend appropriate products to meet your needs.
There are two main types of adviser:
Independent Financial Advisers (IFAs) can advise about the entire range of financial products available.
Restricted Advisers can only advise about a limited range of products. They may specialise in one area, e.g. pensions, or they may only advise on products offered by a limited range of companies (typically those they work for).
All other things being equal, it's usually best to get independent financial advice, so you can choose from the widest range of products available.
At one time all financial advisers were paid mainly by commission. While this kept costs to clients low, it had the major drawback that advisors could (potentially anyway) be tempted to recommend products paying the highest commission. Advisers were under no obligation to disclose to clients how much they were being paid or by whom.
From 2013 all that changed. Payment by commission on investment products was banned. Advisers now have to make clear to their clients exactly how they are paid, and how much. This might be in the form of a flat fee, an hourly fee, or a percentage of the money you are investing. It could also be a combination of these.
All financial advisers have to be approved or authorised by the Financial Conduct Authority (FCA). Both independent and restricted advisers must pass the same exams and meet the same requirements to ensure they are providing suitable advice.
What can a financial adviser do for you?
A personal financial adviser can assist with a wide range of matters. They include:
helping your children through college or university
planning for your retirement
investing or saving money
starting (or selling) a business
making the most of a lump sum, e.g. a redundancy payment or inheritance
buying a property or taking out a mortgage
emigrating or retiring abroad
helping elderly relatives with their care needs
navigating major life events, e.g. starting a family, getting divorced or being widowed
Dealing with matters such as these on your own can be daunting, especially if you don't have a background in finance. There are thousands of financial products on offer and choosing between them is hard. A professional adviser can help you make the most of your money and avoid expensive mistakes.
So why do I have a financial adviser?
As mentioned earlier, although I'm a money blogger and personal finance writer, I still have a personal financial adviser myself. His name is Mike Bates. He is an IFA and works for a company called Integrity Wealth Solutions. Mike was recommended to me by my accountant and has been advising me for over five years now.
Mike actually looks after about half of my portfolio. He advised me about this initially and set up the recommended investments on my behalf, making maximum use of my tax-free allowances. He continues to monitor these investments and make any adjustments as required.
I see Mike once a year to review how things are going (both with the investments and me personally). But of course, I can also contact him by phone or email any time.
The other half of my portfolio I look after myself, and it's fair to say it's diversified! I have investments in property crowdfunding, P2P lending, robo-advisory service Nutmeg, share trading platform eToro, and various others, including a SIPP (self-invested personal pension).
Why then do I need Mike? Here are just some reasons…
1. Mike is a trained and experienced independent financial adviser. I'm a money blogger and obviously have a special interest in financial matters, but I have no professional training or direct work experience in this field. I can ask Mike for his opinion on any investment-related matters, and while I am not obliged to follow his advice I do of course take it very seriously.
2. Mike has a backup team in his office and access to specialist investment research services and software. He uses these resources to inform his advice, and also to provide in-depth reports regarding how my investments are performing.
3. As a regulated financial adviser, Mike has to follow all the correct protocols and ensure that all advice he gives follows best professional practice and is appropriate for my needs and circumstances. He can't cut corners, invest on a whim or hunch, or let himself be distracted by the latest 'bright shiny object' in the investment world. I have to admit that I have been guilty of all of these things myself in the past!
4. As a professional financial adviser Mike also has access to certain investment opportunities and platforms that are not easily accessible to the general public. I won't go into detail about this here, but it's something I've had occasion to be grateful for in the past.
5. Mike is able to provide personalised but objective advice about my finances, based on information I give him. Money and investment can be emotive subjects, and it's great to have a sympathetic – but at the same time sensible and detached – professional advising you. I'm sure Mike sometimes sighs inwardly at some of my more exotic investments, but he is always interested in what I have been doing with 'my' half of my portfolio and happy to offer his thoughts as appropriate.
FInally, it must be said that the portion of my portfolio under MIke's management has outperformed mine by a clear margin. I enjoy investing and trying out new things, which I then write about on Mouthy Money and my Pounds and Sense blog. But I freely admit I have made mistakes along the way, which in some cases have proven quite costly.
Are there any drawbacks to having an adviser?
The main drawback, of course, is that you have to pay them!
In the case of Mike, I paid a flat fee initially and now pay a small monthly fee which comes out of my investments. Hand on heart, though, I can say that Mike is worth his money. Even in the last few turbulent years, his charges have been more than covered by the amount by which my investments have grown.
I can't really think of any other drawbacks, so long as you use a reputable FCA-authorised adviser. Before engaging any financial adviser, it's vital to do your own 'due diligence' to ensure they are suitably qualified and regulated, and establish exactly what and how they will be charging you.
Summing up
If you're fortunate enough to have money to invest, or have other major financial decisions to make, in my view there is a strong case for engaging a personal financial adviser.
Advisers do, of course, charge for their services. I don't begrudge paying my own adviser, however, as he has undoubtedly saved (and made) me more money than he has cost over the years. Having access to his advice on financial matters any time I need it is also a considerable reassurance to me.
Finding an adviser
If, after reading this, you feel you could benefit from speaking to a financial adviser, you can find one on the independent Unbiased website.
You can search here for an adviser in your area and/or one specialising in the particular field you need help with, e.g. pensions or investments. All advisers listed on Unbiased are FCA-regulated and have to adhere to a strict code of ethics.
Most advisers (including IWS) will be happy to arrange an initial meeting free of charge. This can focus on a particular area of concern, so you could request an investments review, a pension review or a mortgage review. Alternatively, if you're not sure which aspect of your finances needs more attention, you could simply request a broad financial health check.
At the first meeting the adviser won't generally talk to you about specific products. The process of choosing these comes later, after they have built an understanding of you as a person and your financial needs and goals. Only then will they recommend products if asked. They will then go on monitoring your investments and advise you if adjustments need making or your personal circumstances change.
If you have any comments or questions about this article, as ever, please do leave them below.
Nick Daws writes for Pounds and Sense, a UK personal finance blog aimed especially (though not exclusively) at over-fifties.
Photo Credits: Pexels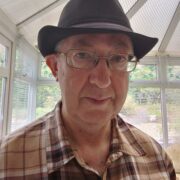 Mouthy Blogger
Nick Daws is a semi-retired freelance writer and editor. He is the author of over 30 non-fiction books, including Start Your Own Home-Based Business and The Internet for Writers. He lives in Burntwood, Staffordshire, where he has been running his personal finance blog at Poundsandsense.com for over seven years.