The best websites, books and podcasts to learn how to better manage your money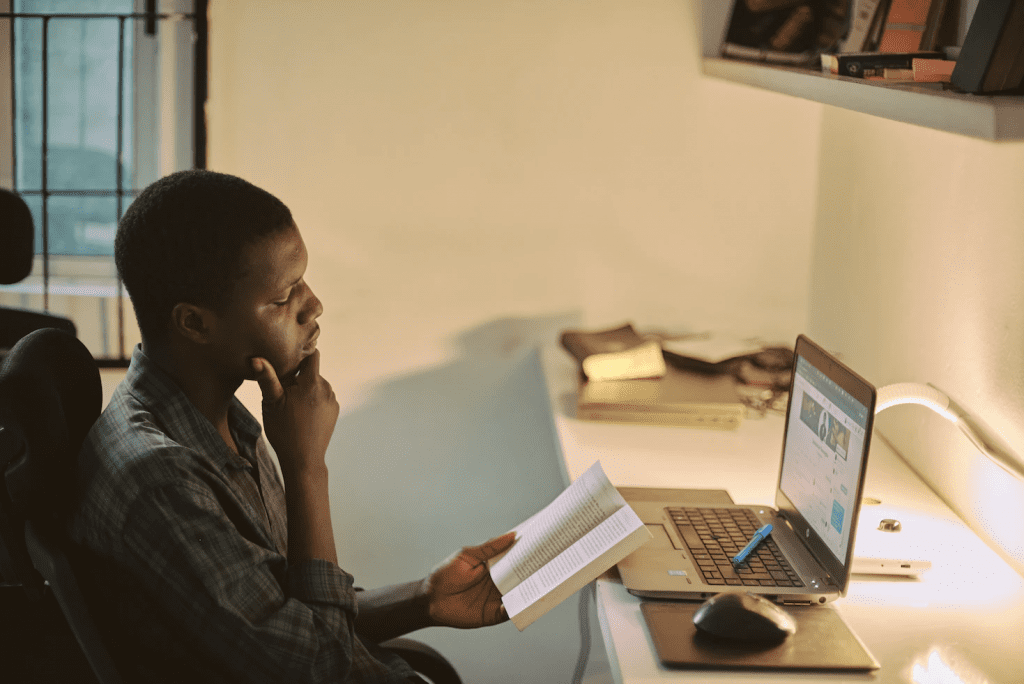 At a tough time for many with rising living costs, getting better at ways to manage your money means spending more time reading, researching and learning how it works. Here are some great resources to get you started.
Rent. Insurance. Budget. Loans. Investments. Unemployment. Debt. Retirement. Emergency.
If you've got one of these money issues to worry about, you're not alone.
At such a volatile time for all our personal finances, it is important to know your money and understand how you use it may impact your current finances and future wealth.
It is fundamental to learn the basics of your money and educate yourself financially. These resources will direct you to a pool of further information, tools, and ideas to support your personal financial journey.
Here are some top resources – from websites to podcasts and books – to help you understand and navigate your money better:
Websites to help you manage your money
1. MoneySavingExpert
MoneySavingExpert.com (MSE), made famous by its founder Martin Lewis, is one of the UK's largest consumer websites with a focus on 'cutting your bills and fighting your corner.' It is the go-to place for consumers looking to save cash, find deals and become financially healthier.
MSE has a wide range of guides, one of which includes the Money Makeover guide, smart tools to review your accounts/finances, the MSE Forum to discuss and motivate two million others to save more, and an infamous huge weekly newsletter to ping exciting deals direct to your inbox.
It is the go-to for household budgeting tips or even to catch up on the latest saving trends.
2. Investopedia
Investopedia is a personal favourite recommendation. It is one of the most comprehensive digital sources for finding financial and investing information and learning new concepts. It is useful to search any query from 'How does the stock market work?' to 'What is Greenmail?'
Investopedia has a 'Term of the Day' for their daily email newsletter from current affairs and so far, I have added 814 new phrases to my financial dictionary.
Investopedia provides courses for investing, a stock market simulator to practice trading, and tips from financial experts across the world.
3. I Will Teach You To Be Rich
I Will Teach You To Be Rich (IWT) by Ramit Sethi became popular after Ramit's New York Times bestselling book on personal finance. Unlike MSE and Investopedia which are financial information providers, IWT is a money coach – offering a human and inspirational perspective of money management.
Ramit preaches looking at the macro aspect of 'Rich Life,' beyond just budget spreadsheets. He uses his website, book, and podcast to change toxic money mindsets and address topics such as spending guilt, couple money management, career development goals and more.
Such reflective and personalised content will allow you to amend your spending habits catered to your preferences and lifestyle needs.
Note though, the site is US-focused, so some tips might not be relevant for UK readers.
Podcasts to help you manage your money
1. Moneybox by BBC
Moneybox, by BBC Radio 4, brings to you the latest business news and its impact on your money.
With weekly podcasts assessing the current British economy, government reform and consumer crisis scenarios, Moneybox advises on all things money.
The BBC invites listeners with queries and concerns regarding the changing business and money environment along with experts in the fields to answer them and provide insightful opinions.
Some of their most recent podcasts cover topics such as the energy bill crisis, mortgage payments and the UK mini budget.
2. The UK Personal Finance Show
The UK Personal Finance Show with Phil Anderson makes money matters straightforward.
Phil owns and runs a financial advisory firm in Scotland and frequently invites financial advisers from across the country to provide their expertise on relevant issues.
Recently discussed subjects include the mini budget, pension schemes, investment diversification and scammers.
The podcast takes an informational viewpoint and dwells on the details of an event's 'What', 'Why' and 'How' it impacts you.
It's available on Apple podcasts, Spotify and Podtail.
3. The Money to the Masses
The Money to the Masses, hosted by Damien Fahy, aims at bringing about a change in the way the public receives financial advice.
Every Wednesday, Damien hosts a short segment with DIY investors to analyse investment markets.
On Sundays, Andy Leeks joins in for discussions around savings, investments, loans, insurance, tax, and upcoming deals.
Damien not only gets great content but also ensures that the podcasts are entertaining and lively.
For quicker takes on consumer perspective conversations, The Money to the Masses is a good listen.
It is available on the website, Apple podcasts and Spotify.
Books to help you manage your money
1. The Psychology of Money: Timeless lessons on wealth, greed, and happiness – by Morgan Housel
'The Psychology of Money' by Morgan Housel draws on the idea that the key to financial success lies in understanding human behaviour.
He discusses the role played by luck, skill, math, and attitude in gaining wealth along with the psychological side of understanding your behaviour and reactions.
Housel portrays financial success as a soft skill and emphasises focusing on real-world people's macro patterns and behaviours.
Give it a read to broaden your approach with these 19 short stories exploring unusual ways in which people think about money.
2. The Richest Man in Babylon – by George S. Clason
George S. Clason's 'The Richest Man in Babylon' portrays financial importance in your daily life.
Set in ancient Babylon, 4,000 years ago, this book illustrates simple concepts of personal finance through the life fables of the protagonist- the richest man in Babylon.
While this old-English book cites no modern-day references, it inspires with short real-life instances an ordinary man learned from his mentor, also known as 'the seven cures to a lean purse.'
This timeless classic is a must-read to learn to master your money.
3. The Simple Path to Wealth- by J. L. Collins
'The Simple Path to Wealth' by J.L. Collins presents a simple approach to understanding and implementing personal financing strategies, from a father to a daughter.
Collins uses the principles of patience, psychology, and philosophy to advise his readers. This simple path to wealth treads over topics such as preventing debt, investing in raging bull and bear markets, the 4% rule and how to avoid being conned.
For someone in their early 20s who is just starting out, this is a good read for a slower and long-term approach to building wealth.
Image by Emmanuel Ikwuegbu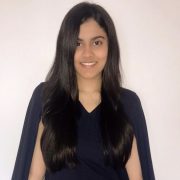 Richa is a young Indian graduate from Warwick Business School, aspiring to find her niche in the media industry. She has a passion for writing and a keen interest in financial affairs. If you don't find her working, she's probably having a pizza (her favourite!) and a pint of beer somewhere.