Deal of the week: Easter chocolate discounts spotted at supermarkets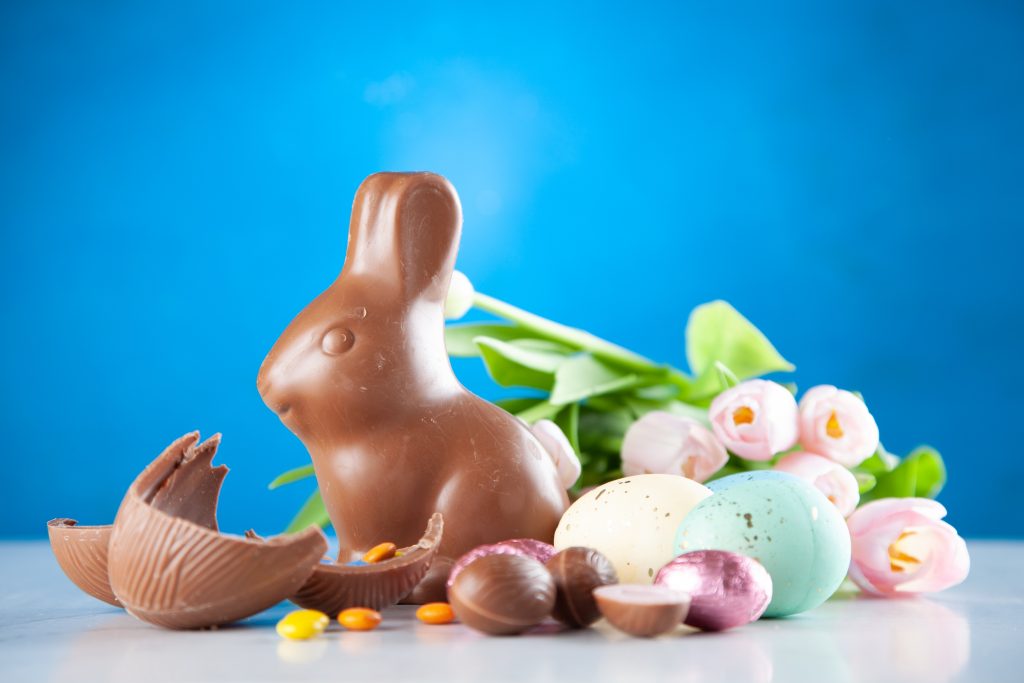 Chocolate lovers should be on the lookout for post-Easter egg deals at their local supermarkets.
Easter may be over, but it doesn't mean the shelves are stripped bare straight away. Usually, supermarkets put excess stock on clearance or massively knock down the price to clear excess stock.
So now is the time for bargain hunters to proudly emerge and head straight to the supermarket – where you may be able to pick up a large Easter egg for as little as 50p.
From reduced Creme Eggs to Easter eggs and even Percy Pigs – there's a lot of discounts out there to be had.
What is in the deal exactly?
Supermarkets have now reduced all their Easter ranges of items to clear stock. Obviously, it solely depends on what your local store has left – but there could be some decent deals.
We've done some digging and found some deals reported around the country for cheap choc and Easter items.
It's not a certainty that you'll find the same things at your local stores like we did, however it's worth a look if you're close by – or was going to head to a supermarket anyway.
Here's what was spotted on Tuesday 19 April:
Lidl
• Cadbury's Creme Egg 5 pack – 87p (was £1.75)
• Favorina Easter Chocolate Bar 100g – 29p (was 59p)
• Large Galaxy Enchanted Eggs Easter Egg 206g – £1.39 (was £3)
Tesco
• Aero Bubbles Medium Easter Egg 121g – 50p (was £1)
• Cadbury's Heroes Large Easter Egg 236g – £1.50 (was £3)
• Cadbury's Creme Egg 10 pack – £1.98 (was £3.95)
• Lindt XL Easter Egg With Truffles 348g – £7.50 (was £15)
Marks & Spencer
• Percy Pig Easter Party Time Sweets 150g – 88p (was £1.75)
• Colin The Caterpillar Medium Eater Egg 227g – £3 (was £5)
• Extremely Chocolatey Biscuity Easter Egg 370g – £4 (was £8)
Sainsbury's
• Cadbury's Creme Egg Medium Easter Egg 138g – 63p (was £1.25)
• Lindor Double Chocolate Truffles 200g – £1.25 (was £5)
Asda
• Cadbury Freddo Medium Easter Egg 122g – £1.50 (was £3)
• Cadbury Creme Egg Medium Easter Egg 138g – £1.50 (was £3)
If your local supermarket isn't listed here – it doesn't mean there won't be any stock. It's still worth a look to see if you find anything.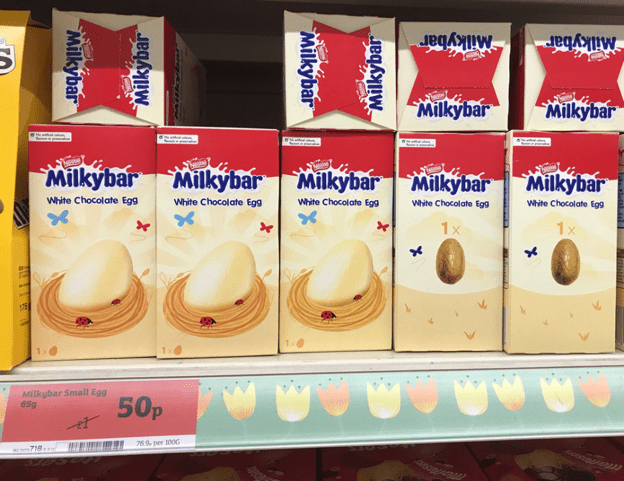 Why should I care?
You can't get much better than cheap chocolate! It's good to treat yourself every once in a while, and although these eggs won't have the best before date to take you to next Easter – it's a nice thing to have in the cupboard.
Also, if there's someone over the Easter weekend who you haven't been able to see (but will soon), you can buy them an Easter egg for a fraction of the cost.
What's the catch?
It may be very hit and miss as to whether you find any reduced stock. The sooner you head to the supermarkets, the better – before it's all snapped up.
What other options do I have?
It's still worth having a look at Morrisons, Iceland, Aldi, Waitrose and other supermarkets to see if they have any reduced eggs.
This is a constantly moving deal over the next week – and eggs may be reduced even further if there are still some left at the end of this week.
Where can I find out more?
Head out to your local supermarket and head to either the 'seasonal' aisle, or the reduced section to see what offers there are.
You may sometimes find promotional end caps and stands also – so keep an eye out.
Photo by George Dolgikh @ Giftpundits.com from Pexels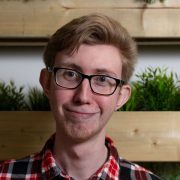 Deals guru
Jordon is known as "Britain's Coupon Kid," who has been saving money since age 15. He spent four years writing for MoneySavingExpert, and now regularly appears as an expert on TV, radio and print. It's his mission to make sure nobody pays full price for anything.