Goodbye Netflix! Is this the end of our password sharing cartel?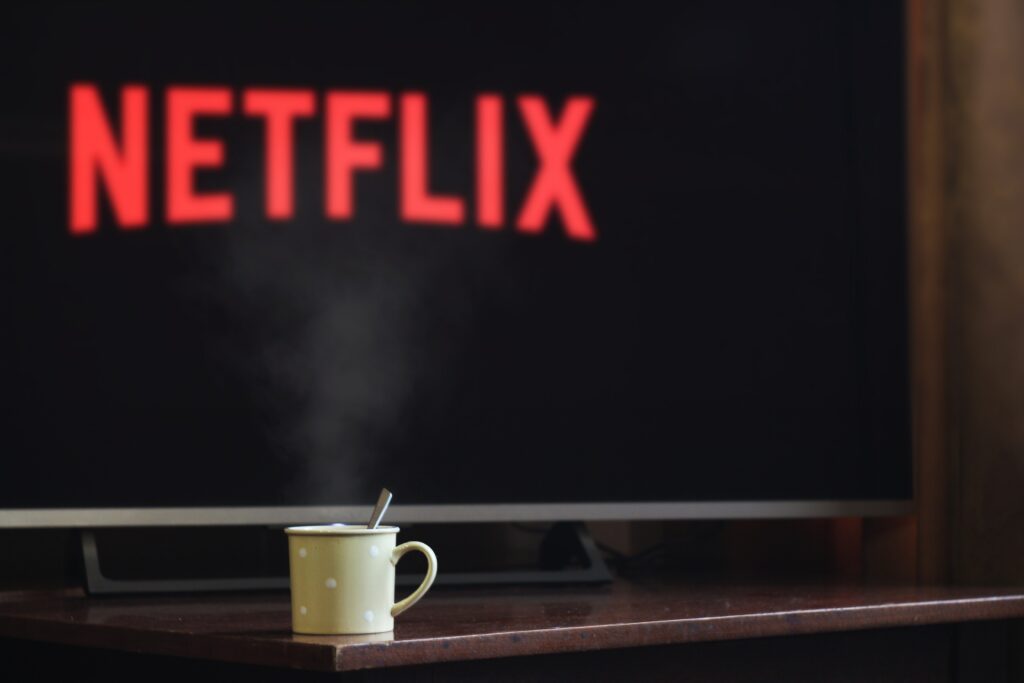 The news that Netflix is finally cracked down on password sharing has hit our little 'password sharing cartel,' let's call it.  
For the princely sum of £16 a month, my wife and I share our Netflix login with various other people in our circle of family and friends.
How does this work? By way of grace and favour, others who use our subscription to Netflix pay for other services such as Amazon Prime, Disney+ or Sky Sports that we take advantage of. Passwords are shared and costs are split.
But Netflix's crackdown has brought this merry little entertainment co-operative crashing down.
These platforms were supposed to liberate us from expensive (and oftentimes difficult to leave) services such as Sky TV.
But the total cost if you want access to all of them is around about what we'd have to pay for the big package stuff anyway, so what's the point? It only works with the password cartel in place which splits the costs down.
Amazon Prime, amusingly, has been quick to remind Netflix of its volte face in this area:
https://t.co/dHgkuwiuHB pic.twitter.com/PkFhbOoWNd

— Prime Video UK (@primevideouk) May 25, 2023
This shift in policy from Netflix has encouraged me to have a deeper think about the streaming and other entertainment services we pay for. A cull is in order.
Here's a breakdown of what we (as a cartel) currently subscribe to, how much, and how often we use it, and whether I'll be binning it in the cull. Note, this isn't an exhaustive list of streaming services in the UK, just the ones we regularly use or have used.
Amazon – £95 a year or £8.99 a month
Paid for annually by someone else in our little password sharing circle. Useful because it has next day delivery tacked on. Decent movies, less interesting programs. Still currently allows mixed household sharing but can be fiddly to set up. KEEP
Disney+ – £7.99 a month
Paid for by a cartel member originally but they have just cancelled. We just finished watching the Star War series and the excellent program about Miep Gies, Otto and Anne Frank, A Small Light. My wife watches the Kardashians but is going to binge it before expiry (something she's more than happy to indulge in). No real reason to keep it other than that so going in the bin till new Star Wars stuff comes out or we hear from the Kardashians again. BIN
Hayu – £4.99
A true guilty pleasure this one. We watch all the Below Deck series (there are a lot of them…). Gives a sense of the upstairs/downstairs world of luxury yachting. These 'deckies' work hard, deal with chaotic crises and guests, then go batshit and fight like cats in a sack when they're in port getting drunk. Truly memorable reality TV. The service seems to pump them out quickly enough that we stay subscribed. KEEP
Netflix – £15.99
Don't actually really watch anything on it, just end up there when our regular stuff hasn't been released yet or something. My wife watches Selling Sunset (eye roll) but nothing compelling enough to pay the price we do. We also have to pay the top-dollar price because of our spiffy 4K TV. BIN, BIN BIN BIN
NOWTV – varies by package (see also Sky which is affiliated)
Only ever used to watch specific sport such as The Ashes, or if an offer comes along for the movies for £2.99 a month. They wring £5 more out of you with the "BOOST" subscription which you kind of have to sing up for if you want full HD which seems stingy on its part. ALREADY BINNED
Paramount – £6.99
Literally only watch Yellowstone-related programs, which are so good. Honestly, you have to watch Helen Mirren be absolutely bad ass in Yellowstone prequel 1923 with Harrison Ford, or the wholly chaotic Beth (Kelly Reilly) and John Dutton (Kevin Costner) strutting their stuff in the New West main series, or the brilliantly tragic prequel 1883. Unmissable telly. KEEP (until we run out of content then BIN)
Sky – varies by package, negotiation (and probably threats to leave)
Paid for by a cartel member and logins shared around. Sky is much tougher on who can use, which devices and how many can be on at once, so it requires a bit of planning. A problem will come this Summer when more than two of us want to watch The Ashes simultaneously. I'll probably have to take out a temporary NOWTV subscription for that. It's harder to ascertain the true cost of Sky because the packages vary. They'll try and put prices up which will lead to an annual negotiation by phone dance. KEEP
Spotify – £16.99
Not a TV streaming service but I've been using Spotify for years and years and it would be essentially impossible for me to break up with it. We pay for the subscription, but others are added in and give us a few quid in return to share, so not strictly part of the sharing cartel either. Probably the only one that realistically I could never dump as I've got hundreds of albums and playlists saved from over a decade of use. KEEP
TV Licence – £13.25
Pay for it grudgingly, very rarely watch live television other than for sport, which itself is very infrequently on terrestrial TV anymore. KEEP, unfortunately
Takeaway recommendations
My realisation here is most of these streaming services attract us for specific reasons, be they Yellowstone, Star Wars or Kardashians.
They can't force you to sign up to annual plans, so the best thing to do is pay for it when the series you want to watch is on, then cancel and wait for the next one.
My recommendation to Netflix, if someone is out there watching (haw haw), is to come up with something more compelling and regular. Disney+ and Paramount Plus seem to be doing exactly this making it harder to justify cancelling. And they're also much, much cheaper.
Unfortunately, it requires a bit of awareness and planning, but the choice otherwise is like a gym membership you don't use – great for the company, bad for your wallet.
Photo Credits: Pexels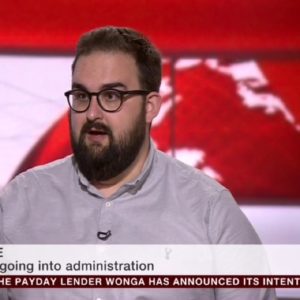 Editor
Edmund Greaves is editor of Mouthy Money. Formerly deputy editor of Moneywise magazine, he has worked in journalism for over a decade in politics, travel and now money.