Dubai on a budget? Here's how it can be done!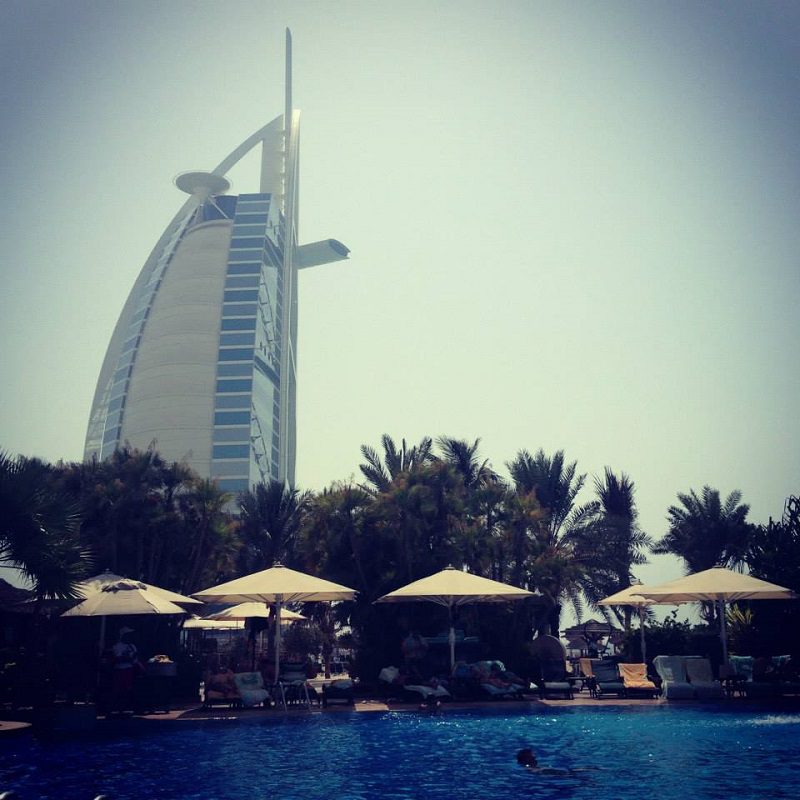 Dubai, home to the world's largest shopping mall, markets dripping with gold, seven star hotels and manmade islands, might seem like an unlikely choice for a budget getaway.
The Emirate welcomed 14.2 million overnight visitors to its glittering cityscape of iconic skyscrapers in 2015, but not all of them (surely?) had unlimited funds for splurging on gold bar vending machines, luxury yachts and high fashion. I've lived, part time, in this spectacular desert city for six years, avoiding gold-dusted cappuccinos and Swarovski-encrusted hotel foyers like a pro. Which is just as well, because bouncing a cheque (yes, we still use those here) or leaving a bill unpaid can land you a lengthy stint in a distinctly underwhelming shared cell.
 Getting around
With cheap fuel, taxis are inexpensive, metered (no need to agree a price), regulated and readily available in most tourist spots. Uber is very popular. A ride from the airport to a hotel on the popular Jumeirah coast is around £16.
The Dubai Metro runs two lines across the city. A one-day ticket across all zones is 14 dirhams (around £3). Access free wifi and see the sights from above while you're on board.
Accommodation
Notorious for luxury resorts and swanky apartment living, Dubai is surprisingly rich in mid-range hotels such as Premier Inn, Easy Hotel and Ibis. A single bed in a dormitory is £20 at the Youth Hostel.
Airbnb is very active with over 300 private or shared rooms available in every price range from £9.
 Sightseeing
Steer clear of the shopping malls unless you need an air conditioned break from the scorching desert climate. Instead, head to Bur Dubai, the cultural heart of the city, where fishing and pearl diving put this trading hub on the map hundreds of years ago.
Discover several heritage sights dating back to the 1780s, or stroll alongside Dubai Creek, a natural inlet of water used for Dhow cargo boats and small wooden foot passenger ferries called Abras (just two dirhams, or 40p to cross to the other side).
Wander through narrow alleys admiring the traditional architecture, and barter for gifts in the ancient souk (saffron, pashminas and dates are good buys).
Go back in time at Dubai Museum (three dirhams or 60p entry), housed in the 18th century Al Fahidi fort.
Indulge in selfie heaven against a glittering backdrop of the Burj Khalifa, the world's tallest building, as it comes alive with a free fountain show every half hour from 6pm daily.
Learn about Emirati culture and explore Jumeirah Mosque (daily tours, 20 dirhams or £4 including Arabic coffee and dates). The Sheikh Mohammed Centre for Cultural Understanding (SMCCU) runs these and other tours, including cultural breakfasts, guided walks (65 dirhams or £13) and Arabic classes.
Leave the trendy beach clubs to the jet set, and seek out one of several 'open beaches' that won't cost you a dirham.
Bargain hunters can check out Group On and Time Out Dubai for deals. If you simply have to hit the shops, come in January during the Dubai Shopping Festival.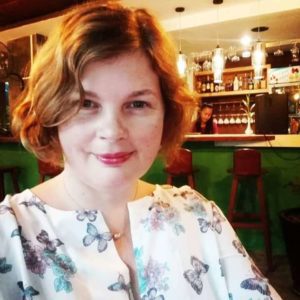 Mouthy Blogger
Clare Lawrence, nicknamed 'Coupon Clare' at college, lives mostly in Cornwall. Proud mum to Gregory, she'll stop at nothing in her quest to save cash!