Fabulously budget travel tips: Cornwall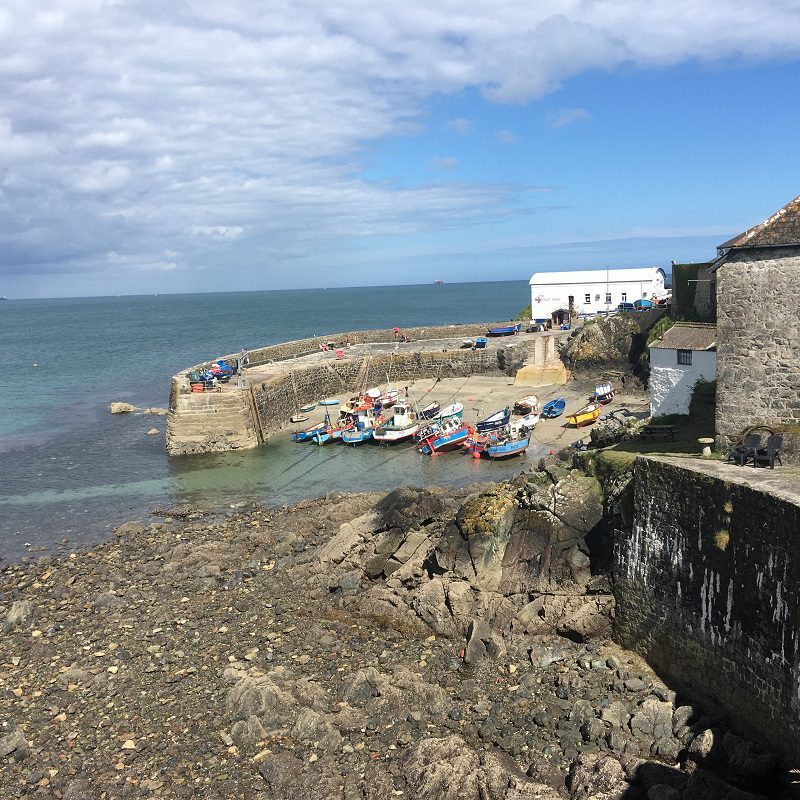 I go to Cornwall every year for a family holiday. We've got a lot of family down there so it's become something of a pilgrimage. It's also, despite the six hour drive to get there, one of the easiest holidays you could ever take. This year's trip had the added bonus that I didn't have to change currency – something that following the EU Ref vote and the falling value of the pound, has cost Brits a fair bit. As a seasoned Cornwallian (is that a word?), and a keen advocate of holidaying in UK, here are my must-see tips for anyone heading there this year.
Stay at a YHA
Youth Hostel Association (YHA) accommodation isn't just for school kids and gnarly old hikers. I've stayed in YHAs all over the world and find them comfortable, clean and most of the time, in the most stunning spots. The same goes for the YHAs in Cornwall. I can vouch for one particular hostel, in a fishing village called Coverack, which will give you as single bed for as little as £15 in off-peak season. You can also book a double room with en-suite for £75 a night. If you visit the YHA website and sign up to the emails, you'll be able to get even better offers and deals.
Air BnB has also opened up loads more off-the-beaten track spots in Cornwall, and if you don't mind staying with a family, you can get a room for under £50.
As for hotels, I've long been an advocate of Travelodges. However, you just don't tend to find them in picturesque villages. If you're fully mobile I think it's worth travelling a bit further than Truro and Wadebridge to find the Cornwall from your storybooks. My family go as far away as the Lizard, or what is also known as the shipwreck coast. Got kids? There's nothing I liked better when I was little than being told old ghost stories of smugglers, wailing lovers on cliffs and mutineers. Made that car journey a bit more bearable.
Air BnB has also opened up loads more off-the-beaten track spots in Cornwall
Read Daphne Du Maurier's Vanishing Cornwall
Daphne Du Maurier, author of Rebecca and Frenchman's Creek, lived in Cornwall most of her life. If you want to learn more about Cornwall's past, and the fascinating stories surrounding its people, its coast and its rich mining history, get a copy of her book, it'll only set you back a few quid. 
Try the cream teas at Roskilly's Farm
Roskilly's is known throughout the UK as an icecream and cream manufacturer, but unlike some brands it is actually a real working farm. Set among woody copses, lush meadows and farmland, Roskilly's is well worth a visit. Pitch up any time between 10am and 6pm, walk around the farm and later order a cream tea. You'll not regret it.
There's nothing I liked better when I was little than being told old ghost stories of smugglers, wailing lovers on cliffs and mutineers
Walk the South West Coast path
Cornwall's South West Coast path stretches the entire length of south west England from Somerset to Dorset. It is well signposted and well loved. There are tons of trips you can take along it, but one of my favourites is walking from Coverack to Kuggar (just over five miles one way). Set off in the morning and you'll be in Kuggar for lunchtime, you can also stop off in one of Cornwall's most famous surf beaches, Kennack Sands. You'll need walking shoes or at least trainers, because some of the terrain is quite technical. Along the way, you'll be rewarded by incredible views of clear blue sea and the opportunity to scramble down onto deserted white sandy coves. This of course, is totally free, but is one of the richest experiences you could hope for. Want to know more? Check out this website.
Sit on the beach at Kynance Cove
Pack some sandwiches and head down to Kynance Cove on the Lizard. I've been to most of the beaches on Cornwall's south coast, but this one stands out for its incredible rock formations. Scramble down onto the sand and walk through the natural tunnels in the rocks. The beach is owned and managed by the National Trust (National Trust members rejoice!) so there is a well-managed carpark and a recently refurbished and very well stocked cafe. 
Eat fish and chips on the harbour wall at Coverack
I'm biased of course, you could eat fish and chips on virtually any harbour wall in Cornwall and have a top time. But my favourite is still down in Coverack. There's an old lifeboat house, which has since been converted into a restaurant and a fish and chip shop which sells locally caught fish. It's recently changed ownership and is now much better than some of the Tripadvisor views say. While you're waiting for your catch you should take a look at the pictures on the wall of old boats that ran aground many years ago. Once you've got your food, I'd recommend basking on the harbour wall and watching the fishermen drift in and out of the harbour as the sun sets. Depending on what you get, your dinner will add up to a fiver. Wash it down with a beer in the Paris pub, which is across the road and boasts a beer garden sat on the edge of a cliff. What is not to love?
Drink Doombar
You cannot be in Cornwall and not partake in the local brew. Try a Doombar or if you're a fan of cider, get a Rattler down your chops. All of which will set you back just a few quid each. I like my gin and was massively impressed by Kernow's own Tarquin's, but it is a wee bit more expensive.
Devour pasties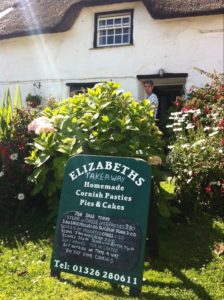 Pasties are quintessentially Cornish. They were particularly helpful for miners. The large crust which runs along the side of a pasty, made it a little easier for miners to hold with dirty hands. It would be thrown away later, but nowadays, the crust is the best bit.
Not all pasties are equal and some of them come more delicately spiced than others. My favourite? Elizabeth the baker in Coverack (can you sense a running theme here). Head down to the village and ask any of the locals, they'll point out her cottage. It is well worth the drive down to Coverack just for this melt-in-your-mouth pastry. I've eaten a LOT of them in my time, hers are most definitely the best.
Get lost in the Lost Gardens of Heligan 
This is one of the more expensive days out in Cornwall, but it is worth it for a treat and will suit both kids and older folk. The story of Heligan is remarkable and evocative of Frances Hodgson Burnett's The Secret Garden. Heligan was owned by the Tremayne family. A large estate, with a natural jungle (thanks to Cornwall's unique weather patterns), it was managed by a team of workers up until WWI. Sadly, after many of the gardeners perished overseas, Heligan lay forgotten, covered with overgrown weeds and bramble. It wasn't until 1990 that workers found a door from an outhouse which led into the estate. You can read more about Heligan on the website and go and visit  – you won't be disappointed. Children under five go for free, and adults without concessions pay £13.50.