It's not often you read good news in the world of finance, but I was recently surprised and delighted to read that the huge fees imposed on tenants to rent a property may soon be a thing of the past.
According to Government proposals published on Wednesday Nov 1, letting agents and landlords could face a fine of up to £30,000 for charging tenants fees to set up a new tenancy.
Recent research shows private renters are spending more than £13m on letting agent fees in total each month, averaging at £277 per tenant.
Landlords have been charging outrageous fees for years, with no restrictions on what they can charge or why.
Under the draft bill, allowable charges will be security deposits (capped at six weeks' rent), holding deposits (capped at one week's rent), and any tenant default charges.
So why does this matter? Well, it matters because landlords and letting agents have been charging outrageous fees for years, with absolutely zero restriction on what they can charge or why.
Tenants are charged for reference and credit checks and setting up the contract, but it's not uncommon for landlords or agents to whack on a 'check-in' charge and an inventory charge.
I, along with scores of other UK renters, have experienced these charges first hand. My first flat in London was particularly fee-tastic, when I had to pay a £250 admin fee to reserve the flat, plus £250 reference fees. If the application fell through for any reason these were non-refundable.
Looking at fees in Birmingham, it's equally bleak a situation.
On top of that was 4 weeks rent up front, plus 6 weeks' deposit. This amounted to a huge £2.5k before I'd even moved in.
This isn't specific to London. Landlords and letting agents have been doing exactly the same across the UK. Looking at fees in Birmingham, it's equally bleak a situation. Here is one of my favourites from a national chain of letting agents:
Referencing – £120.00 / Person – This is charged for each tenant applying for the tenancy.
Guarantor Referencing – £120.00 / Guarantor
Tenancy Agreement – £210.00 – One off charge for the Tenancy Agreement preparation.
Unfurnished / Furnished Inventory Check – £120 / £144 – One off charge per tenancy.
Renewal/Extension agreements – £114.00
The Government said the level of fees that estate agents are currently charging is  "not clearly or consistently explained." I couldn't agree more.
We all know it doesn't cost £210 to print off a tenancy contract, and that surely referencing fees should be picked up by the landlord not the tenant? Not only are these fees unfair, but all renters will have experienced the financial stress of finding the money for fees on top of the deposit, rent, and moving costs.
I'm genuinely pleased that something is finally being done about this. Should the bill go through, those who don't comply could get an initial £5,000 fine enforced by Trading Standards and those who breach again within five years could be fined £30,000.
With hefty fines involved, there's no doubt this would put an end to fees. However, does this mean that tenants will pick up the cost elsewhere in higher rents?
Either way, the main thing right now is that the ball is in motion and that this time next year we'll see a fairer fee system for renters.
Photo by Olu Eletu on Unsplash.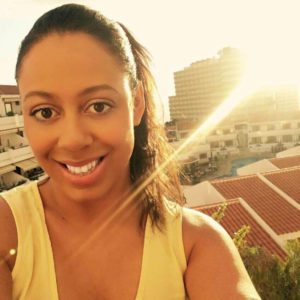 Mouthy Blogger
West Midlands lass blogging her way through newfound motherhood and trying to get on the housing ladder in the smoothest way possible. Leanne also writes for 'Money and the Mum'.