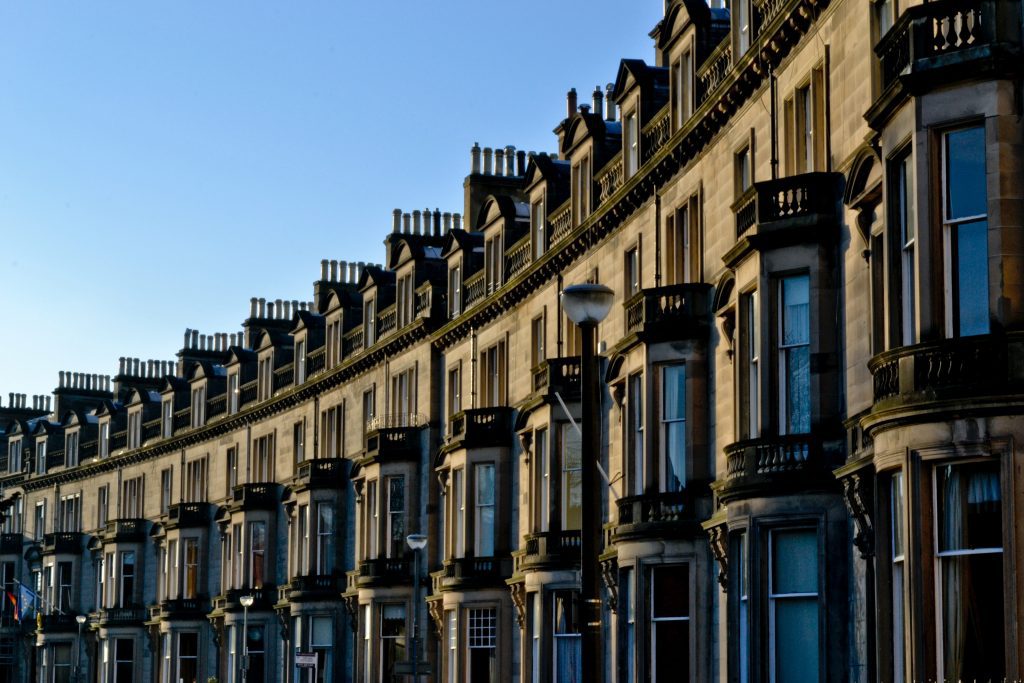 The year ahead could bring more stability for the property market, as the bumper demand caused by the stamp duty holiday will no longer be a factor boosting house purchases.
2021 was the strongest year for mortgage lending since 2007, according to trade association UK Finance. This was caused by a combination of factors including the stamp duty holiday, people with more cash savings, and a rethink of where households wanted to live thanks to the pandemic.
James Tatch, principal, data and research at UK Finance, says: "The outlook for the housing and mortgage markets over the next two years is for a return to more stable, balanced picture following the upheavals of the last two years.
"While risks remain, both to new lending and ongoing affordability, the market looks to be emerging from the pandemic in a better place than previously anticipated, supported by a much-improved wider economic outlook."
'The focus seems to be shifting to remortgages'
The price of an average UK home hit a record high of £254,822 in December. This is the highest house price growth in 15 years, according to Nationwide.
With house prices reaching record levels in 2021, housing affordability for first-time buyers may continue to be stretched.
Rising inflation will put a squeeze on real incomes next year. With the Bank Rate increase from 0.1% to 0.25%, this could also place pressure on affordability.
Myron Jobson, personal finance campaigner at interactive investor, says: "The mortgage market is still adjusting to the loss of the stamp duty holiday, which propped up the property market during the pandemic, before it was completely phased out at the end of September.
"While net lending increased in November following a contraction the month before, the net borrowing was £2.9 billion below the 12-month average to June 2021, when the full stamp duty holiday was in full swing.
"The focus appears to be shifting to remortgages, which saw a significant jump in activity in November as borrowers with home loans set to mature opting to lock into a fixed rate deal ahead of the highly touted rise in interest rates."
Is the rental market calming down too?
Tenants faced an 11% rise in rents compared to pre-pandemic levels in suburban areas in 2021, according to property website Rightmove.
With a 155% increase in demand per rental property available in cities and up to 224% in rural locations, tenants had to compete to rent properties last year.
Will this be the case in 2022?
Mouthy Money spoke to Ryan Taws, branch manager at Cubitt & West Estate Agents, who says the rental market will remain "inconsistent and extremely competitive."
He says: "I think the rental market probably will be the same in 2022. A lot of it does come down to the Covid situation, whether people can rent out their properties and move abroad, and then that would bring more properties onto the market.
"It's just supply and demand, you have less of something and there's more people that want that, and are willing to pay more price for that as well.
"So, I think that's probably going to be a continuing trend until there becomes a bit more clarification about the pandemic. I believe that once the Covid situation is sorted out, and people can move abroad, again, that will sort the market out and make it more balanced."
With news of the sales market potentially stabilising in 2022, Taws adds: "Normally, the sales and rental market don't go hand in hand.
"If lettings are busy, and there's a lot of properties on the market, that's because sales are not doing very well. So, sales have been very good for two years. And lettings have been very bad for two years in the sense of properties on the market.
"So hopefully, for my sake, I do hope that sales won't be stabilized!"
Photo by Chris Flexen on Unsplash