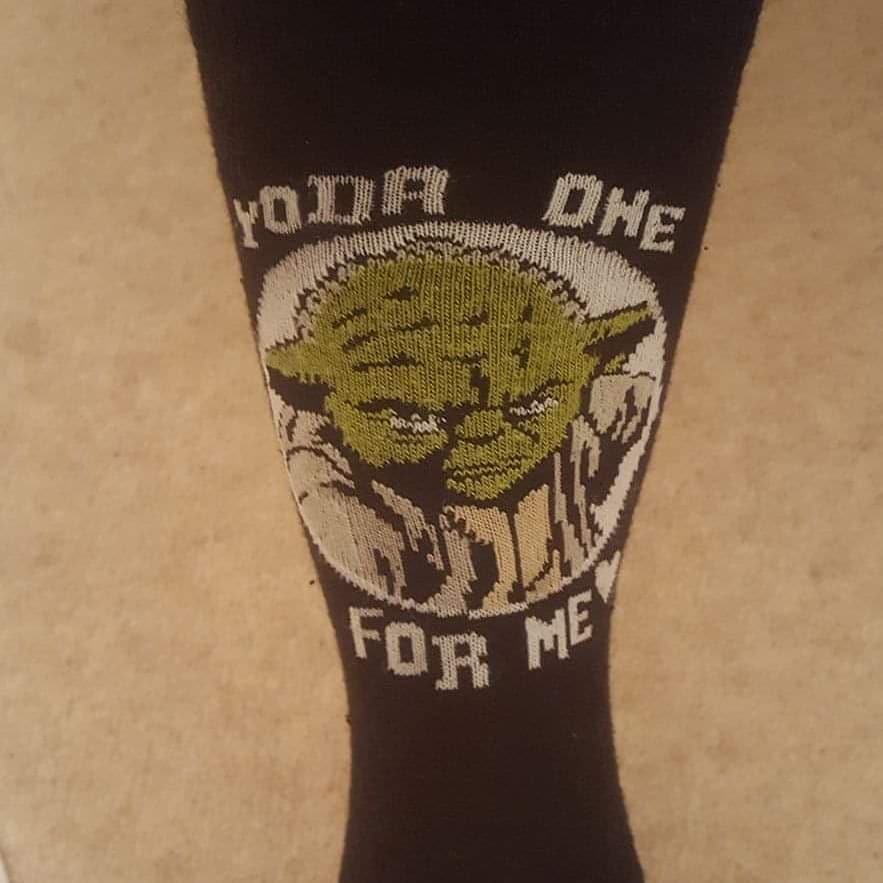 Happy Star Wars Day! Why Star Wars? Because it's 4 May – May the 4th be with you!
If you either don't understand or don't like that reference, you should probably stop reading now.
My dad took me to see Star Wars as a starry-eyed 11-year-old in 1977 and it has had a special place in my heart ever since. I've got the movies and the posters, and I'm even wearing the t-shirt and matching socks. So today I will be settling down to watch a Star Wars movie, or two, along with millions of other across the galaxy.
If you don't have the movies on DVD or Blu-ray – or even a dusty old VHS tape – here are a few cheap ways of enjoying Star Wars today.
The discounts are strong with this one…
If you sign up for a seven-day free trial of the new Disney+ streaming channel, you can binge all nine Star Wars movies, from Episode I – The Phantom Menace, through to the latest instalment, Episode IX – The Rise of Skywalker, which premieres on the channel today.
In addition to the main movies, you can also spend the week watching the spin-off films Rogue One and Solo, along with the new live action series, The Mandalorian. There is also a seemingly endless supply of Star Wars cartoons and Lego animated series.
If you get bored with Star Wars, Disney+ offers hundreds of Disney films and cartoons, the Marvel Cinematic Universe (so no X-Men movies at the moment) and the National Geographic documentary channel, including the brilliant The World According to Jeff Goldblum, with the quirky actor investigating everything from trainers to tattoos.
If you like what you see you and want to support Disney while Mickey's Magical Kingdom is closed during lockdown, it'll cost you £5.99 per month or £59.99 for the year after the free period. If not, don't forget to cancel your membership before your seven-day trial is up to avoid being charged.
Sky Cinema will also premiere The Rise of Skywalker today on a channel devoted to the main Star Wars movies. If you sign up with NowTV for a free trial of its Sky Cinema Pass, you can watch Star Wars and a host of other movies for a week. Again, you need to remember to cancel before the cinema pass renews at a cost of £11.99 per month.
A long time ago in a galaxy far, far away…
The final option is a somewhat complicated and potentially contentious way of watching the movies. Despite now being a hugely successful franchise, when the first Star Wars movie was made, now renamed Episode IV – A New Hope, its director George Lucas had a relatively small budget and was apparently unhappy with some of the special effects in the final cinema release.
As a result, when the movies were made available on home video, Lucas created a special edition with improved special effects and even a few extra added scenes. In fact, Lucas didn't stop fiddling with the first three movies, making changes for subsequent DVD releases and controversially changing a laser fight in a bar to make it look like Harrison Ford's Han Solo character didn't shoot first (he did, I was there).
Some fans were so annoyed by these revisions that they began to create their own versions with all the additions removed, with the holy grail being Harmy's Despecialized Edition of the original trilogy, painstakingly re-created from laser discs and VHS tapes by an obsessive fan from Czechia.
Lucasfilm, who made all the Star Wars film, have seemingly turned a blind eye to these fan versions, but in theory you can only watch them if you already own the official movies on DVD or Blu-ray.
However, actually getting hold of the fan versions can be a bit of a hassle, so real obsessives should check out www.originaltrilogy.com for info on where to access them, the key requirements being that you get a file share from another fan and no money should exchange hands.
Whatever else you have planned for today, lockdown is as good an excuse as any to stay safe, stay home and enjoy Star Wars Day. May The Force Be With You.